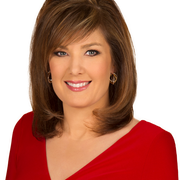 Sharon Crowley joined FOX 5 from FOX 29 in Philadelphia. An award-winning journalist, she covers breaking news, general assignment, and investigative stories.
Crowley has reported on many local and national news stories including New Jersey Governor Chris Christie, the Boston Marathon bombings, the 9-11 terrorist attacks, the Atlanta Olympic Park bombing and the disappearance of D.C. intern Chandra Levy.
She anchored FOX 5's breaking news when President Obama announced Osama bin Laden was killed.
Previously, Crowley worked as a reporter for FOX 5 in Atlanta and the FOX affiliate in Raleigh. She has appeared on The FOX News Channel, On the Record with Greta Van Susteren, The O'Reilly Factor and America's Most Wanted.
The latest from Sharon Crowley