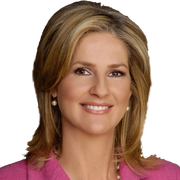 Linda Schmidt is a reporter at FOX 5 News and has been with FOX 5 since 1993.
Her hard-hitting investigative and consumer-related reports have garnered 20 Emmy nominations and won 7 Emmy Awards.
Schmidt's work has also been recognized with awards from the Associated Press, the New York State Broadcasters Association, The New York Press Club and the Newswomen's Club of New York.
Schmidt has covered the country's biggest stories, including the World Trade Center attacks, the crash of TWA flight 800, the Susan Smith case, the deaths of Jacqueline Kennedy Onassis and John F. Kennedy Jr., and the 9/11 Commission Hearings. She has also traveled around the world covering news for FOX 5 in Israel, Guatemala, Costa Rica, and Europe.
Born to an Army family in Fayetteville, North Carolina, Schmidt graduated from high school in Denville, New Jersey. She earned a bachelor's degree in broadcast journalism from Penn State University.
After graduation, she worked for Q100 radio station in Easton, Pennsylvania before moving to Springfield, Missouri to work for KOLR-TV as a reporter and weekend weather forecaster. Her career path then took her to New Haven, Connecticut to work for WTNH-TV, on to WCAU-TV in Philadelphia and ultimately back home to New York.
Linda is also active in the community, reading to elementary school children, serving as emcee for various fundraising events and non-profit organizations and charities, especially causes involving children with autism, homelessness, and people who suffer from spinal cord injuries.
The latest from Linda Schmidt