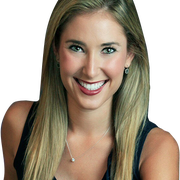 Jodi Goldberg joined the FOX 5 News team in December of 2014.
Prior to that, she worked as a general assignment reporter for FiOS1 News on Long Island, where she shot, wrote and edited all of her stories. During her time at FiOS 1, Jodi covered some of the most important stories impacting Long Island, including Superstorm Sandy. She extensively covered the City of Long Beach, from the storm's devastation to the heartfelt rebuilding of the city.
She started her career at WLNY TV 10/55 where she was a general assignment reporter and special segments anchor.
Jodi graduated summa cum laude from Long Island University Post campus with a degree in psychology.
Long Island-born and raised, Jodi loves spending time with her family and friends. She also enjoys indoor cycling and the thrill of skydiving.
The latest from Jodi Goldberg