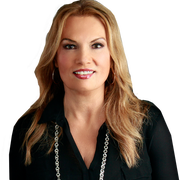 Lisa Evers is a general assignment reporter with WNYW-TV/FOX 5 News. You can see her most nights reporting live from just about every possible location in the tri-state area.
She often covers crime and terrorism, drawing on her extensive police, law enforcement, street and community contacts. These sources enable her to give FOX 5 viewers inside and often exclusive information during breaking news stories.
While most of her work is in hard news, Lisa's contacts in the entertainment and sports worlds have helped her land interviews with P. Diddy, 50 Cent and Usher as well as Derek Jeter and Alex Rodriguez.
She has also hosted some illuminating editions of "Good Day Street Talk," FOX 5's public affairs show.
Before FOX 5, Lisa was a general assignment reporter for 1010 WINS. That's where she developed her love of going live on a breaking news story.
In addition to her FOX 5 news position, she also hosts a No. 1-rated weekly talk show on HOT 97 FM called "Street Soldiers," which is geared to a young, urban audience.
Lisa says what she likes most about her job is that she gets to meet so many different people and be in the middle of what's happening every day. She speaks conversational Spanish and French.
The latest from Lisa Evers
ayor de Blasio opens up to FOX 5 News about the Italian-American experience and the Mother Cabrini statue controversy. 
The shocking murders of four homeless men in Chinatown is bringing concern over safety issues for New Yorkers living on the street.