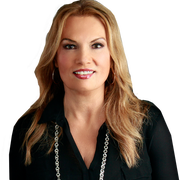 Lisa Evers is a general assignment reporter with WNYW-TV/FOX 5 News. You can see her most nights reporting live from just about every possible location in the tri-state area.
She often covers crime and terrorism, drawing on her extensive police, law enforcement, street and community contacts. These sources enable her to give FOX 5 viewers inside and often exclusive information during breaking news stories.
While most of her work is in hard news, Lisa's contacts in the entertainment and sports worlds have helped her land interviews with P. Diddy, 50 Cent and Usher as well as Derek Jeter and Alex Rodriguez.
She has also hosted some illuminating editions of "Good Day Street Talk," FOX 5's public affairs show.
Before FOX 5, Lisa was a general assignment reporter for 1010 WINS. That's where she developed her love of going live on a breaking news story.
In addition to her FOX 5 news position, she also hosts a No. 1-rated weekly talk show on HOT 97 FM called "Street Soldiers," which is geared to a young, urban audience.
Lisa says what she likes most about her job is that she gets to meet so many different people and be in the middle of what's happening every day. She speaks conversational Spanish and French.
The latest from Lisa Evers
Madison Square Garden's use of facial recognition technology has come under scrutiny after revelations that it was being used to ban attorneys who work or firms with pending lawsuits against MSG.
Members of the community came together today to remember the 17 lives lost, including 8 children.
2022 was a banner year for Hip-Hop in many ways. Street Soldiers takes a look back.
A subway train hit two people in Manhattan on Tuesday before 10:30 a.m. Two people died but what exactly happened isn't clear.
The US Department of Justice found that hate crimes are on the rise. Three categories make up 95 percent of the victims - those targeted for their race or ethnicity, their religion, or their sexual orientation.
A major concern of the task force is the way unregulated products, especially edibles, are marketed to children with names like Lucky Charmz, spelled with a Z.
An oversight hearing today is expected on e-bike safety, just over a week after a Manhattan fire sparked by an e-bike battery left dozens injured and prompted a rescue.
A crew of car thieves targeted a dealership in Queens, cops said. They made off with 26 vehicles worth thousands of dollars.
A spokesperson for the multi-platinum group Migos confirmed to the Associated Press that one of its three members, Takeoff, was shot and killed in Houston.