NY man books flight to wrong Sydney, NJ restaurant bans kids under a certain age: This week's top stories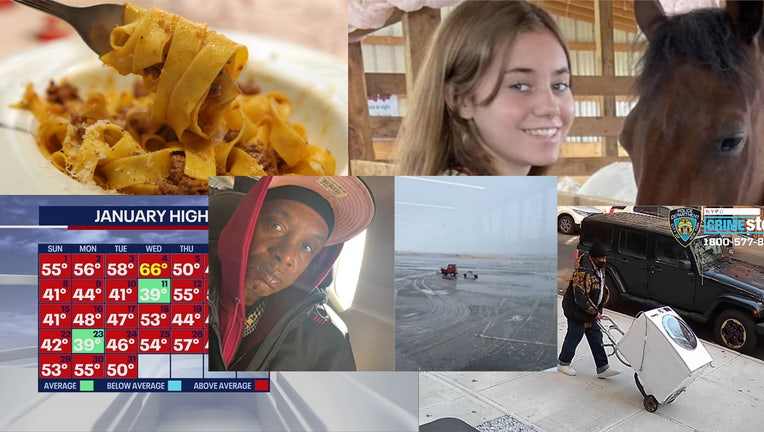 article
NEW YORK - From a New York man planning a vacation to Sydney, Australia accidently booking a flight to Sidney, Montana, to a New Jersey Italian restaurant banning children under 10, here's a look at the top viewed stories on FOX5NY.com from Feb. 12-17:
RELATED: Rancher accused of murdering Mexican man, kid's pig drawing called 'inappropriate': Top stories for Feb. 4-11
RELATED: Couple killed in Mexico, human penis found at gas station, bogus tickets issued: Top stories for Jan. 28-Feb. 3
New York man planning vacation to Sydney, Australia accidently books flight to Sidney, Montana
1. Kingsley Burnett, a New York resident, like most travelers was likely looking forward to his planned trip to Sydney, Australia. However, when his trip was delayed in late January, he accidentally booked a flight to Sidney, Montana instead. 
Burnett, originally from Jamaica, told Storyful that after departing New York's La Guardia airport on Jan. 26, he landed in Billings, Montana.
Burnett didn't think much of it because that airport was a common location for travelers to connect to Sidney, Montana, just a few hundred miles east of Billings. The only problem is he was off by one letter.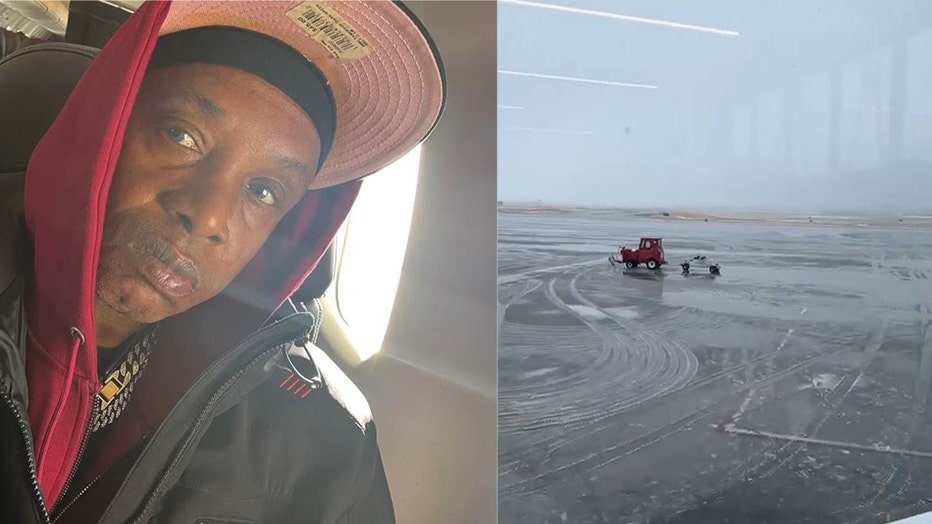 Kingsley Burnett, originally from Jamaica, shared photos and videos of his unexpected journey to the "Treasure State."
"I had to find out for myself that Billings, Montana, would only take me to Sidney, Montana, where there are no kangaroos waiting to welcome Mr Burnett," he lamented.
According to the New York Post, Burnett realized he wasn't going to Sydney when he saw the size of his plane. 
"I saw the little plane with like nine passengers and wondered, "'how is that going to get me to Australia?'" Burnett said.
Get breaking news alerts in the free FOX5NY News app!  |  Sign up for FOX 5 email newsletters
Burnett said he was planning on taking a cruise from Sydney harbor. 
"My story in a bottle ended with Carol Castellano at the American Airlines counter as she tried to send me to the correct place – unfortunately that turned out to be back to NYC after a night out in Billings. Thanks Carol," Burnett told Storyful.
Burnett told Storyful he rescheduled his trip to Sydney, Australia, for June 13.
Storyful contributed to this story. 
No kids allowed: New Jersey Italian restaurant bans children under 10
2.  No kids allowed. Call the babysitter.
Nettie's House of Spaghetti, a restaurant located in Tinton Falls, New Jersey, is banning children under 10 from dining in their establishment.
The restaurant made the announcement in a Facebook post, saying the new rule will go into effect March 8.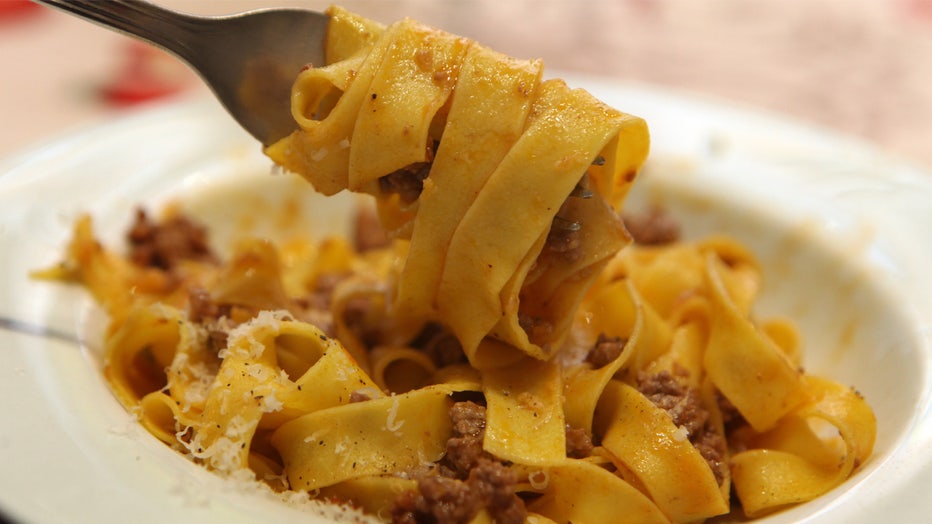 Hand-made fettuccine is served with Bologna's iconic "ragu" meat sauce. (Photo by David Silverman/Getty Images)
In the post, the restaurant said they didn't come to the decision "lightly, but some recent events have pushed us to implement this new policy."
The business admitted the new policy would likely upset some customers, "especially those of you with very well-behaved kids," but said they felt it was the best decision for their business.
The restaurant didn't specify how the policy would be enforced. 
The Facebook post sparked mixed reactions on social media, accumulating over 5,000 shares and 19,000 reactions.
In a post comment, the restaurant elaborated that "kids running around the restaurant in circles when we're trying to carry trays of food and drinks has made doing our jobs extremely difficult." 
Appliance thieves target Brooklyn buildings
3. The NYPD has released a video of two men wanted for stealing appliances from a Brooklyn apartment building.
They have previously reported there has been a string of appliance thefts in the Bushwick neighborhood.
The video is from a Jan. 8, 2023 theft. Police say two people entered a residential building located at 1211 Putnam Ave. around 10:30 a.m. by prying open the front door. Once inside, police say the men carted off a refrigerator and a washer/dryer.
Police say there is an ongoing pattern that began in December and continued into January.
On Dec. 23, 2022 two people went into a residential building on Covert St. around 5 p.m. by prying open the front door. Once inside, police say the suspects took a washing machine and took off.
They struck again on Dec. 27 around 5 p.m. The NYPD says two people entered the same building by prying open the front door. Once inside, police say the suspects took a refrigerator and took off.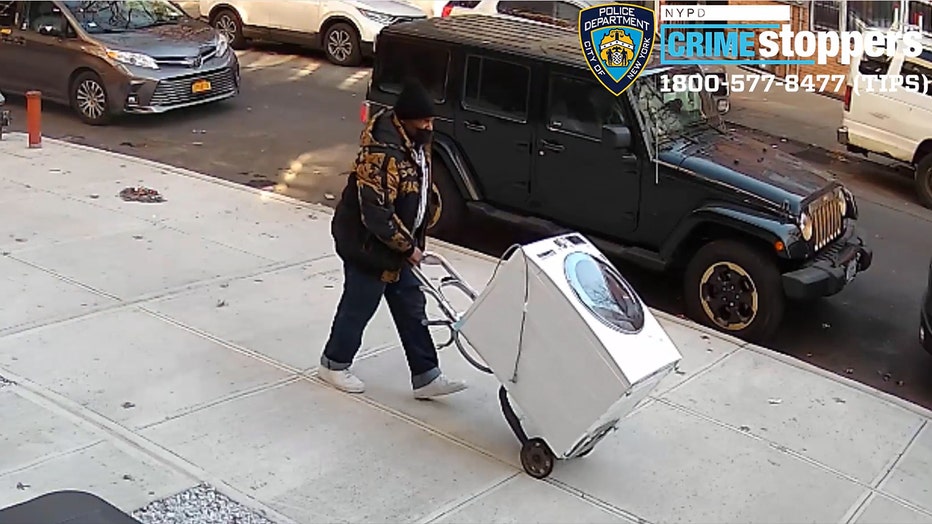 The NYPD says this man helped steal appliances from a Brooklyn residential building.
There were three more incidents in January. On the 3rd, two people went into a residential building on Jefferson Ave. by prying open the front door. Once inside, police say they took multiple refrigerators and washers/dryers and took off on foot. 
The next day at around 3:30 p.m. two people went into the same building by prying open the front door and took a refrigerator and TV.
Anyone with information is asked to call the NYPD's Crime Stoppers Hotline at 1-800-577-TIPS (8477). The public can also submit their tips by logging onto the Crime Stoppers website.
4 students charged over taped beating of NJ teen who later took own life
4. This story contains details that are disturbing.  If you or someone you know is having thoughts of suicide, please contact the National Suicide Prevention Lifeline at 988.
Four students were charged after a recorded attack against a 14-year-old New Jersey student in the hallway of her school spread on social media in the days before her family says she took her own life.
The girls have been charged with aggravated assault and harassment.
The family of Adriana found her body on Feb. 3, two days after her beating beside school lockers at the school, her father, Michael Kuch, has said.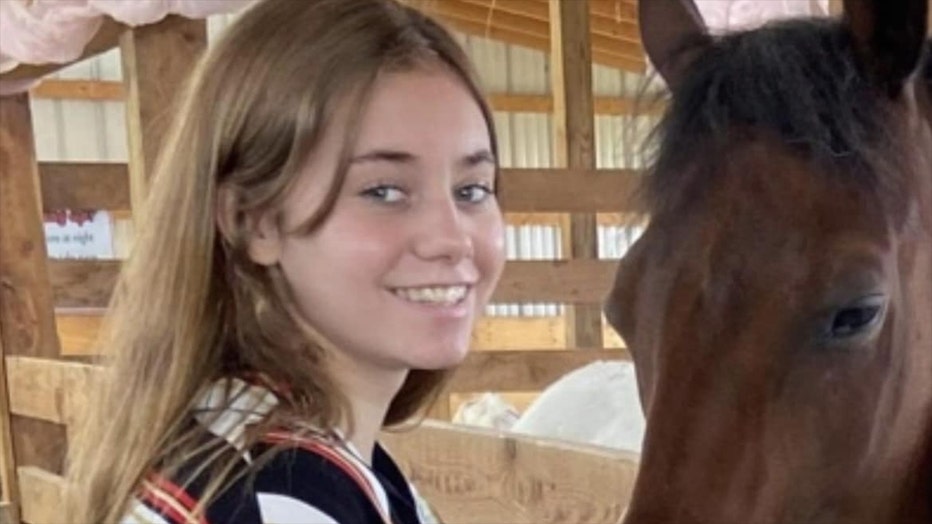 Adriana Kuch is seen in a photo from Facebook.
Michael was shocked after hearing about the bullying incident. He told Fox News Digital he took his 14-year-old teen to the local police station to file a report about the incident.
RELATED: NJ superintendent resigns following student's death by suicide
The video showed Adriana and a friend walking down the hallway when a girl walked up and started hitting her in the face with a water bottle. 
She fell to the ground and was repeatedly kicked and punched by students. Cheering was heard from the student who took the video. Two school workers eventually stopped the attack.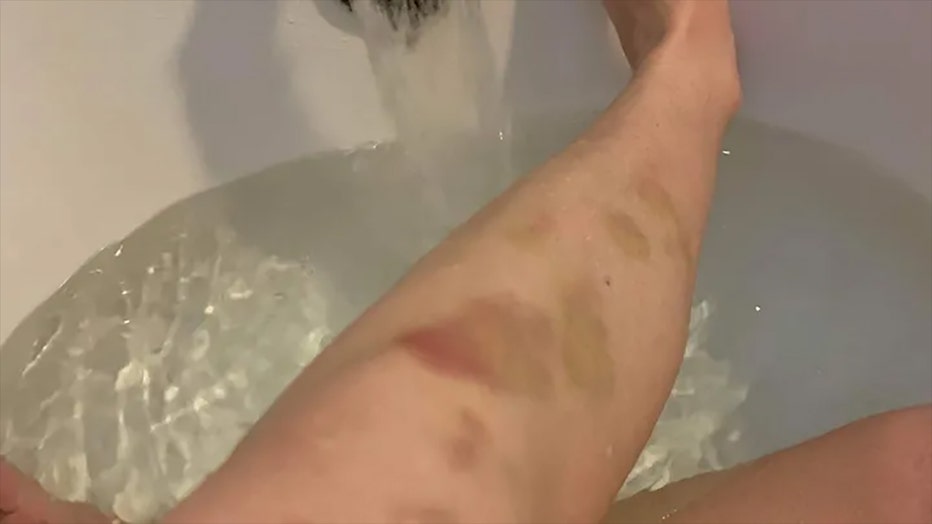 Adriana's Kuch's bruised legs after she was bullied at the local high school. (Michael Kuch)
She received care from the school nurse after the attack left her with severe bruising on her legs and face. Her father posted images from the video to his Facebook page.
"These 4 girls planned and executed an attack. If you watch the videos I have, they are laughing while talking about what they are going to do at the start of the video," Michael said.
The teen faced months of bullying from classmates at the school, according to her father.
"I do know why it happened. It happened because these two haven't liked each other for a couple years, and she had been threatening my daughter online," he stated.
An obituary for Adriana said she was born in Toledo, Ohio but had lived in several places because her father was in the Army. They moved to Bayville seven years ago. She was a freshman at the school.
"She adored all animals, she helped children with special needs, she loved jogging with her brothers and was a true nature lover. Adriana also enjoyed her walks in the woods, skateboarding, riding dune buggies and dirt bikes."
A GoFundMe was set up to help the family with funeral expenses.
If you or a loved one is feeling distressed, call the National Suicide Prevention Lifeline. The crisis center provides free and confidential emotional support 24 hours a day, 7 days a week to civilians and veterans. Call the National Suicide Prevention Lifeline at 1-800-273-8255. Or text HOME to 741-741 (Crisis Text Line).

CLICK HERE for the warning signs and risk factors of suicide. Call 1-800-273-TALK for free and confidential emotional support.
The Associated Press contributed to this report.
What happened to winter in NYC?
5. It's hard to believe that it is winter when it feels more like spring across the New York City region.
The normal high temperature for January in Central Park is 39 degrees. The city spent most of the month above average.
In fact, there was only one day in the month that recorded below-average temperatures. January 14th was one degree lower than average.
January 4th tied the record high for the date at 66 degrees.
January 2023 is in the record books as the warmest January since 1932.
Now in February, New York City has already seen temperatures in the 60s.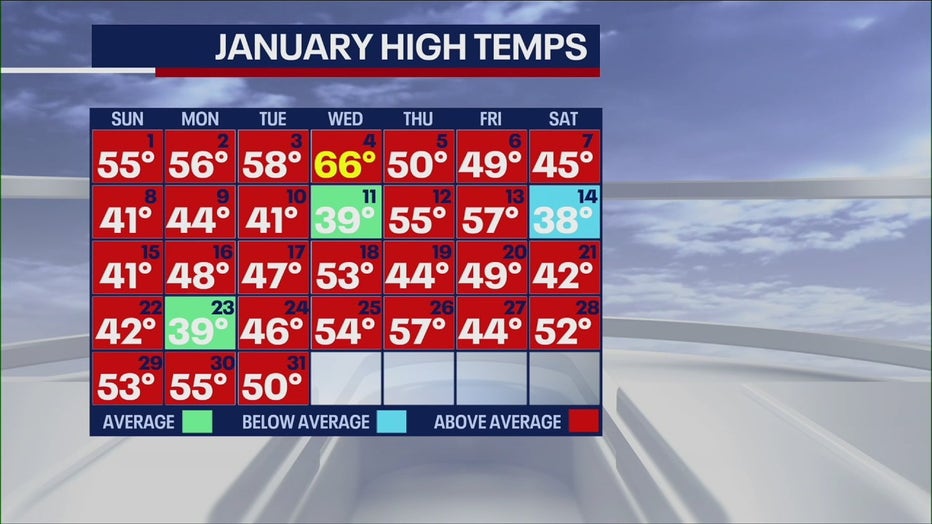 January temperatures in NYC
" We had the combination of global warming, and at the perfect time in January, the polar vortex strengthened which pulled all the arctic air northward," said meteorologist Steven DiMartino with NYNJPA Weather.  "Combine those 2 factors with a lack of snow, you're going to end up with the warmest January on record."
DiMartino says that New York City's current weather pattern is still being influenced by blizzards in the Buffalo area.
So where is the cold weather? It's out west where temperatures have been below average all the way down toward the Mexican border. Out on the East Coast though, it is a different story.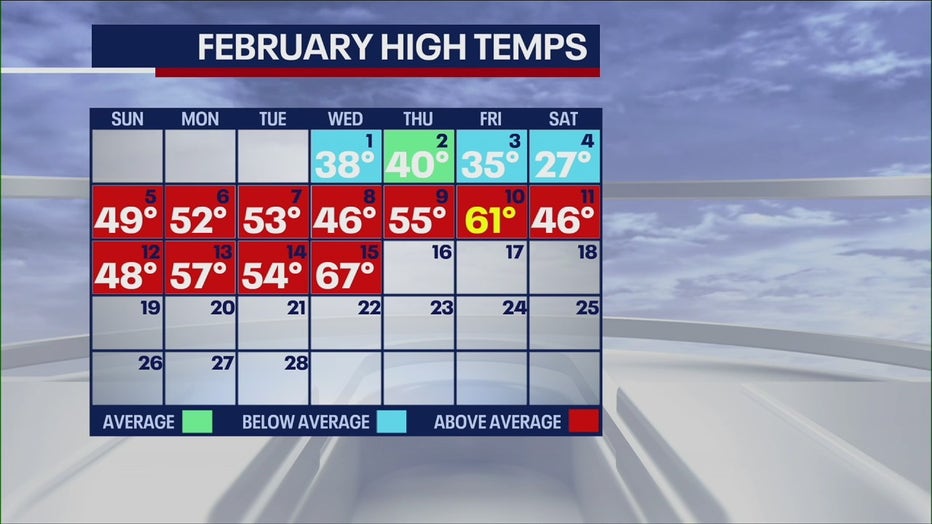 February temperatures in NYC.
A ridge of high pressure has allowed above-average temperatures to reach as far north as the New York City area, making it feel a lot like spring. When does the season officially begin? Not for several weeks when it arrives on March 20th.
But, don't get used to the warm weather. Winter will make a return to the area.
"Changes are on the way," DiMartino says. "The polar vortex is rapidly weakening, we're going through a major stratospheric warming event, and that's going to open up the door for more wintery weather towards the end of this month into March."