Rancher accused of murdering Mexican man, kid's pig drawing called 'inappropriate': This week's top stories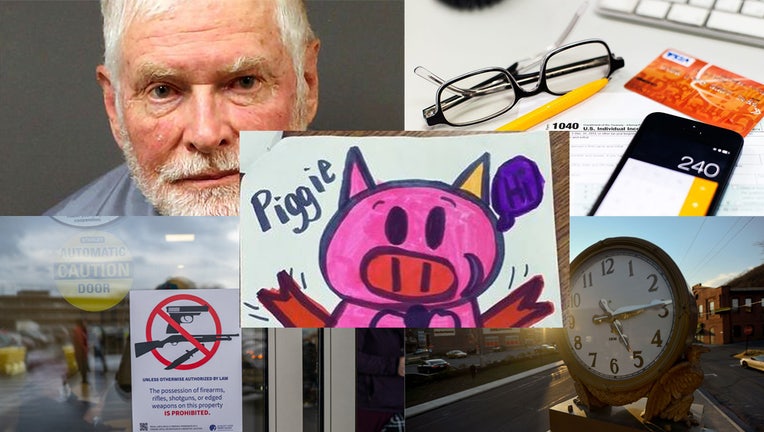 article
NEW YORK - From an elderly Arizona rancher charged with murdering a Mexican man on his property, to a child's drawing of a pig called 'inappropriate' by a school, here's a look at the top viewed stories on FOX5NY.com from Feb. 4-11:
RELATED: Couple killed in Mexico, human penis found at gas station, bogus tickets issued: Top stories for Jan. 28-Feb. 3
RELATED: Mother sucked into plane engine, Fox News meteorologist attacked, the dirtiest cities: Top stories for Jan. 22-27
When does Daylight Saving Time start in 2023? When NY will 'Spring Forward'
1. We're gaining roughly 2 minutes of sunlight every day. As we inch closer to March, it also gets us closer to springing forward.
Get breaking news alerts in the free FOX5NY News app!  |  Sign up for FOX 5 email newsletters
March means the end of winter and the beginning of spring. And the easy-to-remember "springing forward", which means setting your clock forward. 
Daylight Saving Time – also referred to as "daylight savings time" – begins on the second Sunday of March and ends on the first Sunday in November.
RELATED: Is the U.S. ready for a four-day work week?
In the spring you 'spring forward' and in the fall you 'fall backward'. This means that on the second weekend of November, you'll move your clocks from 2 a.m. back to 1 a.m. And on the second weekend of March, we'll change it right back and move our clocks from 2 a.m. to 3 a.m.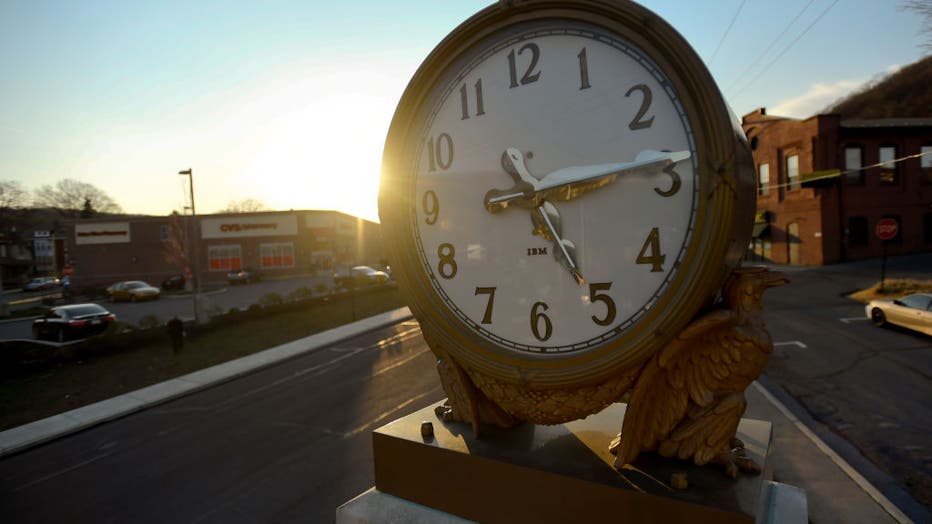 The start daylight saving time begins on March 12. (Photo By Jeremy Drey/MediaNews Group/Reading Eagle via Getty Images)
This year, we're moving our clocks up an hour on Sunday, March 12.
According to the National Conference of State Legislatures, 20 states have enacted legislation or passed resolutions to make daylight saving time permanent pending congressional approval. In some states, their law is dependent on surrounding states enacting the same law.
The 20 states that have voted in favor of year-round daylight saving time are:
Alabama
California
Colorado
Delaware
Florida
Georgia
Idaho
Kentucky
Louisiana
Maine
Minnesota
Mississippi
Montana
Ohio
Oregon
South Carolina
Tennessee
Utah
Washington
Wyoming
RELATED: The history of daylight saving time
FOX's Chris Williams and The Associated Press wire services helped contributed to this report. 
Gov. Hochul proposes changes to New York's concealed carry laws
2. Gov. Kathy Hochul is proposing changes to New York's new concealed carry law that would allow for armed security guards outside houses of worship and exempt retired police officers from the law.
Last year, the Supreme Court struck down the state's century-old concealed carry law stating that it was too restrictive.
In response, New York State lawmakers passed the Concealed Carry Improvement Act, which designated "sensitive locations" where firearms are banned, including Times Square and public transportation. It also requires applicants to prove that they are of "good moral character."
But some argue that these tweaks being proposed don't go quite far enough.
According to the NYPD, antisemitic hate crimes have more than doubled in November 2022 from November 2021, a 125% spike.
RELATED: Supreme Court lets New York enforce gun law during lawsuit
Alan Mindel, Chairman of the Holocaust Memorial and Tolerance Center of Nassau County, said they have had to spend thousands on upgrading their security.
Right now under the state's new concealed carry improvement act, places of worship are considered "sensitive locations" where firearms are banned.
RELATED: Handgun owners carrying daily in US doubled in 4 years; self-protection cited as main reason: study
Security guards can be armed outside the place of worship, but technically this law does not specify that they can be hired.
Hochul wants to change this. She also wants to make another tweak by allowing retired law enforcement officers to be exempt from the concealed carry laws.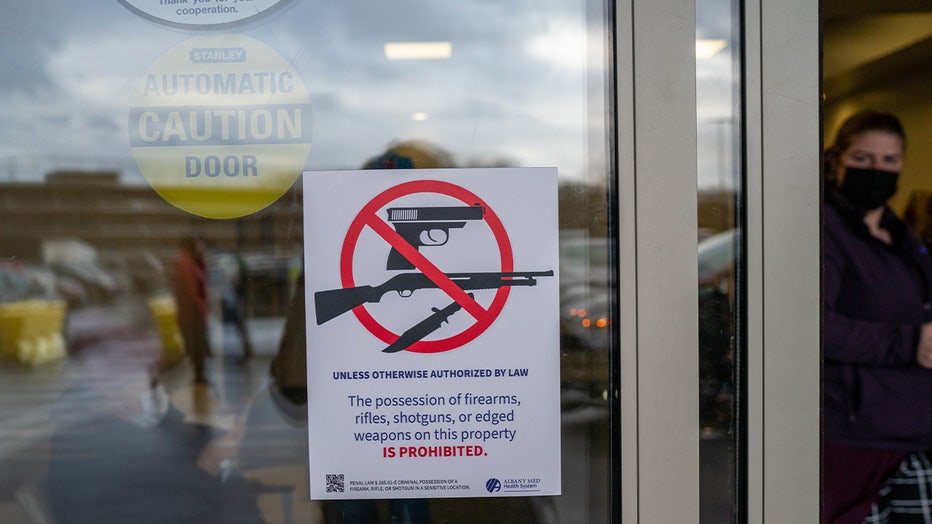 A sign prohibiting weapons inside meets people December 23, 2022 entering Albany Medical Center in Albany, New York. (Photo by Robert Nickelsberg/Getty Images)
Paul Digiacomo, President of the Detectives' Endowment Association, said even retired officers still face threats of violence.
There are some other tweaks to the law Hochul wants to work out in the budget, including clarifying that firearms are allowed at military ceremonies, funerals and on movie production sets.
She also wants firearms to be allowed in the Adirondack and Catskill state parks.
Elderly Arizona rancher charged with murdering a Mexican man on his property
3. An Arizona cattle rancher who lives near the Mexico border is being held on a first-degree murder charge in the fatal shooting of a man tentatively identified as a Mexican citizen. His bail was set at $1 million.
The Santa Cruz County Sheriff's office in Nogales, Arizona, confirmed that George Alan Kelly, 73, was arrested in connection with the killing. 
Authorities believe the victim was Gabriel Cuen-Butimea, 48, who lived just south of the border in Nogales, Mexico, because of a Mexican voter registration card he carried.
George Alan Kelly, 73, faces murder charges for the killing on his ranch. (Santa Cruz County Sheriff's Office via AP)
The killing occurred Jan. 30 in the Kino Springs area just outside Nogales, Arizona, said Sheriff's Chief Deputy Gerardo Castillo. The address where the killing happened is the same one listed in public records for Kelly's cattle ranch.
Details about the shooting were sketchy and it was unknown if the two men previously knew each other. Authorities have not given a motive.
MORE: Human smuggling attempt in Arizona ends in rollover crash
Kelly was being held at the Santa Cruz County Jail after his arraignment in the county's Justice Court last week. He is set to return to court Wednesday.
Attorney Brenna Larkin, who was appointed by the court to represent Kelly, did not immediately return a call seeking comment on the charge against him.
Associated Press wire services helped contributed to this report.
Child's drawing of pig called 'inappropriate' by school, mom says in viral TikTok
4. A mother in Michigan said her daughter's drawing of a pig was taken by school officials after it was deemed "inappropriate."
In a now viral TikTok video, Sierra Carter explains that she got a call from her 11-year-old daughter's art teacher after she drew a colorful picture of a pig wearing a bow tie. 
The drawing was titled "Piggie" and showed the pig waving and wagging its tail while saying "Hi."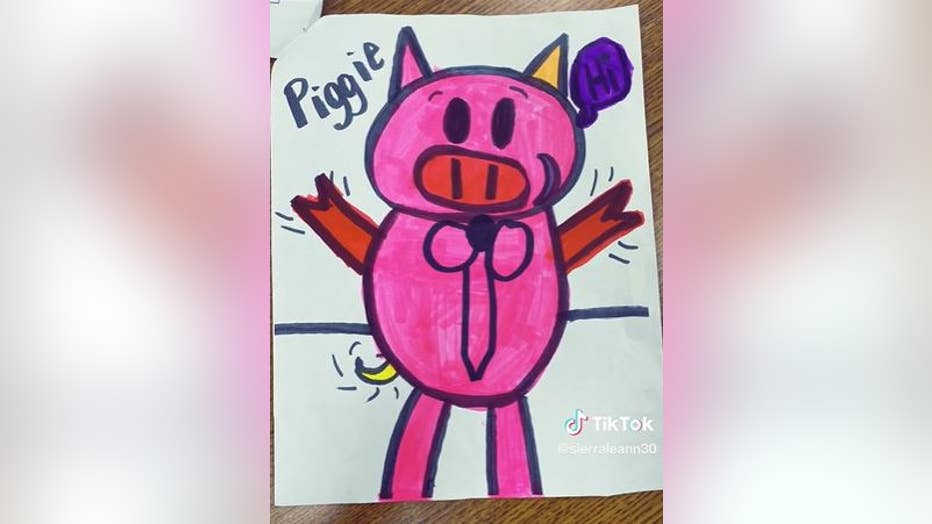 While it seems innocent enough, Carter says the concern from the teacher was that the bow tie resembled male genitalia.
"I can't make this crap up," Carter captioned her TikTok video. 
She goes on to explain that "a little boy had come up to her (the teacher) and made her aware that he thought my daughter drew boy parts on her pig project." 
Carter said the teacher took all her daughter's papers, even though her daughter explained that it was just a bow tie. 
After the holiday weekend, Carter went to meet with the teacher and the school's social worker and was handed the "offensive" pig drawing. 
According to Carter, the principal recommended her daughter be written up, so when she met with him to explain that it was just a bow tie, he reportedly replied, "A bow tie is a bow."
"I'm like 'I'm sorry my daughter is no Monet, but to her a bow tie is a bow and a tie.' And if another kid happened to look at it and think it was something else, that sounds more like a 'he' problem, not a 'she' problem."
The principal reportedly told her that her daughter wouldn't get a write-up this time, but that the drawing would be put into a folder in case any "future incidents come up where she's inappropriate."
At the end of the video, Carter shares a photo of the pig drawing that's causing such a stir. 
The clip has racked up over 820,000 views and lots of support. 
IRS to New Jersey taxpayers: Don't file your taxes yet
5. If you live in New Jersey or more than a dozen other select states, you may be one of the millions of taxpayers being urged by the Internal Revenue Service to hold off on filing tax returns for 2022.
Last year, 19 states offered diverse programs that offered inflation relief payments or refunds for taxpayers. The IRS issued the guidance Friday due to the agency's uncertainty about the taxability of the payments.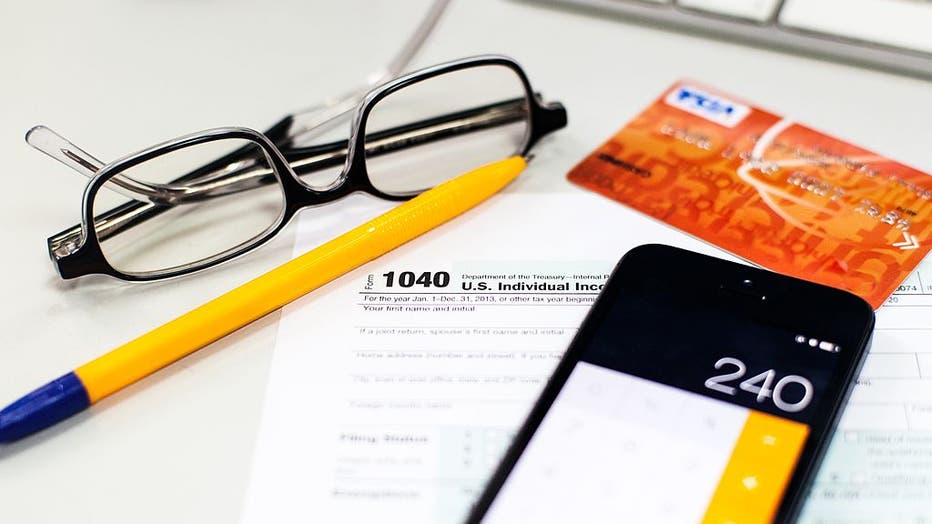 "We are working with state tax officials as quickly as possible to provide additional information and clarity for taxpayers," the IRS said in its statement issued to clarify any uncertainty about the taxability of the payments.
If you received a state tax refund last year, here is what you need to know:
I got a tax refund from my state. What does the IRS statement mean for me?
If you got a tax refund from your state in 2022, the IRS is recommending you hold off on filing your tax return until the agency gives further instructions. Certain states that provided these refunds have determined that these payments are not taxable for most people. What needs to be determined is if these refunds are taxable on the federal level, said Tom O'Saben, director of tax content and government relations at the National Association of Tax Professionals.
RELATED: IRS proposes new reporting program for workers who earn tips
In some states, people would get taxed if they received a tax refund in 2022 only if they itemize their deductions, said Keith Hall, president and CEO of the National Association for the Self-Employed. An example of a state that is taking this route is Virginia, which has stated that taxpayers that filed a standard deduction will not be taxed for their tax rebate. However, not all states have issued guidance on tax rebates.
Why should I wait to file my return?
Following the IRS recommendations is key if taxpayers want to avoid having to amend a previously filed tax return, said Hall.
I received a refund and already filed my taxes. What should I do?
The IRS is recommending that you don't file an amended return yet. If you believe you need to file an amended return, the IRS advises you to wait until further instructions are given.
Which states offered special tax refunds in 2022?
Special tax refunds were offered by 19 states in 2022. The list includes Alaska, California, Colorado, Delaware, Florida, Georgia, Hawaii, Idaho, Illinois, Indiana, Maine, Massachusetts, Minnesota, New Jersey, New Mexico, Oregon, Rhode Island, South Carolina, and Virginia.
What if I'm not sure if this applies to me?
If you are not sure if you need to wait to file your taxes, Hall recommends you consult with a tax professional about your specific situation.
Associated Press wire services helped contribute to this report.