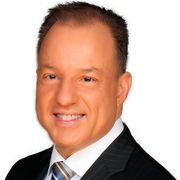 Nick Gregory
Weather Anchor
Nick Gregory joined FOX 5 in December 1986 and brings viewers the weather on FOX 5 News at 5, 6 and 10 p.m.
Before joining FOX 5 News, Gregory served as the morning meteorologist for CNN in Atlanta, Georgia. Prior to CNN, he served as a meteorologist for WTLV-Channel 12 (ABC) in Jacksonville, Florida.
Gregory has been honored with several awards over the course of his career. He has been on the American Meteorologist Society's "Board of Broadcast Meteorology" and was Chairman of the Board in 1992.
He has received the AMS Seal of Approval for Excellence in Television Weathercasting and both the "New York Post" and the "Daily News" have named him the most accurate weather forecaster in New York City.
He participates in many charities and is also very involved in the community visiting schools all across the tri-state area. In recognition of this, Gregory has been awarded the New York City Comptroller's Award for outstanding community service.
A 1982 graduate of Lyndon State College in Lyndonville, Vermont, Gregory holds a bachelor's degree in meteorology.
He has been a licensed pilot for 22 years, as well as a flight instructor and is the FOX 5 News aviation expert on any aviation story. He also flies missions for Angel Flight, a non-profit organization that provides free transportation for financially needy patients and families to and from their medical treatments.
Gregory is married, has three children, and resides in the New York area.
The latest from Nick Gregory
For the tri-state area, the first part of winter may not be so bad with December through mid-January ending up a bit warmer than average.
We hear the weather term "bomb cyclone" a lot these days. But it isn't new. Nick Gregory explains what it means and how this type of weather system impacts New York.
Nick Gregory has this outlook on the 2019-'20 winter season in New York. Coming up with a long-term winter forecast provides many challenges based on various weather and climate phenomena that occur around the globe.