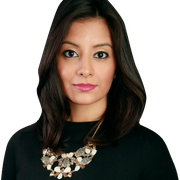 Jessica Formoso joined the FOX 5 team as a reporter in August of 2015.Prior to FOX 5, Jessica was a general assignment bilingual reporter for News 12 networks, including News 12 En Español.Jessica has covered Hurricane Irene, Superstorm Sandy, and the Ebola outbreak in New York. She has also reported on the surge of unaccompanied children crossing the border and migrating to our area.In May of 2013, she received the Garden State Journalists' "Best TV-General News" award for her story, "Mexican Red Cross Helps Sandy Victims."She is a member of the National Association of Hispanic Journalists.Jessica lives on Long Island and is a graduate of Hofstra University, where she majored in Broadcast Journalism and minored in economics.In her free time, Jessica enjoys spending time with her family and friends, working out, shopping, and dancing.
The latest from Jessica Formoso
Cars are now banned from 49th and 50th Streets between 5th and 6th Avenues during certain times.
Matthew Chavez, the artist behind the "subway therapy" art installation on 14th Street, was ticketed by the NYPD this week for "unauthorized postings."
A recent study published in the journal Pediatrics found that young girls are nearly at the same risk for traumatic brain injuries as boys who play football. 
Eliana Fernandez, 31, came to America from Ecuador at the age of 14. The mother of two was granted protected under, Deferred Action for Childhood Arrivals or DACA in 2012, a program that protected her and nearly 700,000 immigrants brought to the U.S. as children from deportation and allowing them to work in the U.S. legally.
Hakki Akdeniz had a dream when he left Turkey, to someday own a pizzeria. 
More than 2,000 residents at the Rangel Houses in Harlem say they have been living without heat for over 24 hours as cold temperatures grip the city.
A day after a piece of metal came crashing down, smashing the back window of a cab, MTA Transit president Andy Byford promised to put an end to these incidents of falling debris from the elevated train tracks.
Some residents and lawmakers in Jersey City are asking people to vote yes on restrictions on Airbnb and other short-term rentals, arguing that rent controlled apartments are being turned into short-term rentals and displacing long-term residents.
It's been 32 years since anyone stepped on the field at Newark's Ironbound Stadium. Once home to East Side High School's football team, the field closed in 1987 after the federal government tested the soil and found it to be contaminated.