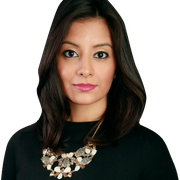 Jessica Formoso joined the FOX 5 team as a reporter in August 2015.
Prior to FOX 5, Jessica was a general assignment bilingual reporter for News 12 networks, including News 12 En Español.
Jessica has covered Hurricane Irene, Superstorm Sandy, and the Ebola outbreak in New York. She has also reported on the surge of unaccompanied children crossing the border and migrating to our area.
In May 2013, she received the Garden State Journalists' "Best TV-General News" award for her story, "Mexican Red Cross Helps Sandy Victims."
She is a member of the National Association of Hispanic Journalists.
Jessica lives on Long Island and is a graduate of Hofstra University, where she majored in broadcast journalism and minored in economics.
In her free time, Jessica enjoys spending time with her family and friends, working out, shopping, and dancing.
The latest from Jessica Formoso