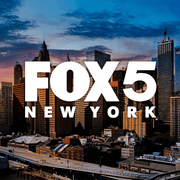 Stephanie Bertini
Reporter
Stephanie Bertini is a reporter for Fox 5 News. 
She is an award-winning and versatile television news reporter with more than fifteen years of experience in both the United States and Canada.  Her range of experience includes: investigative reporting, feature reporting and anchoring. Stephanie has also hosted traffic, entertainment, and weather segments.  

Stephanie moved to New York City in 2022 from Miami where she was based as a national correspondent for BNC- The Black News Channel. Before that, she covered local news in the Miami area for WTVJ NBC 6, where she worked as a general assignment reporter, special projects reporter, and hosted the afternoon traffic segment. Stephanie worked in South Texas at KRGV-TV as an anchor, reporter and special projects reporter.  In addition, she has anchored, reported, and hosted weather and entertainment segments for Canadian television station CTV News Northern Ontario.  Her first gig in television came as a lifestyle segment reporter for Canadian cable station Rogers TV York.

Stephanie has received industry recognition for her work, including the prestigious National Edward. R Murrow Award.  She has extensive experience covering homelessness in North America, the criminal justice system in both, the United States and Canada, transnational crime along the U.S.-Mexico border, immigration, border security, gun violence, race issues, politics, labor disputes, and crime trends.  
Stephanie has covered big events such as the New York City Marathon and Art Basel. She has interviewed celebrities like Elton John, Ludacris and Dwayne Wade.  She covered the R. Kelly federal trial in Brooklyn. Stephanie reported and produced an in-depth series on the financial impact of the pandemic in 2020. Throughout her career, she has covered major weather events, including the deadly 2013 Tornado in Moore, Oklahoma. Stephanie was entrusted to tell stories about children living in the poorest conditions in South Texas; and to translate the accounts of many migrants who have made the illegal journey into the United States. 

Born and raised in Toronto, Canada, Stephanie is multilingual. She speaks English, Spanish, Italian, and some French. She holds a bachelor's degree in history, an undergraduate degree in broadcasting, and a master's degree in journalism.
The latest from Stephanie Bertini