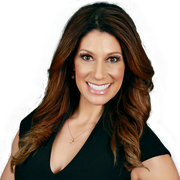 Tina Cervasio
Sports Anchor
Tina Cervasio joined WNYW-FOX 5 in January 2018 as the Lead Sports Anchor and Reporter serving both "Good Day New York" and the evening newscasts.
Cervasio is also the host of the weekly sports show, "Sports Xtra," every Sunday night at 10:30, where she conducts exclusive interviews, presents feature-length stories for the week in sports, as well as highlights any major news from both the greater New York metropolitan area and around the sports world.
Cervasio had been with FOX 5 as a fill-in sports anchor and reporter since 2009. The broadcast veteran is a seven-time New York Emmy Award Winner as part of the New York Knicks Broadcasts on MSG Networks, where Cervasio worked from 2008 to 2017.
During that time, Cervasio was also the pregame and halftime host of the New York Red Bulls broadcasts, and served as the in-game and postgame reporter.
Before joining FOX 5, Cervasio was a sideline reporter on CBS Sports Network for college football and college basketball, and a talk radio host at SiruisXM NBA Radio, where she became the first female lead-host in 2015.
Cervasio has also held the positions of play-by-play announcer for the Olympic Games with Westwood One Radio, sideline reporter for the NFL on FOX, and NBA on TNT and as the field reporter for the Boston Red Sox on the New England Sports Network (NESN).
As a University of Maryland graduate, Cervasio was honored in 2014 with the "Distinguished Terrapin Award" by the College of Journalism for "Excellence in Journalism." Other awards include the Nutley, New Jersey Hall of Fame Class of 2011, joining Martha Stewart and the late Senator Frank Lautenberg.
Cervasio also has a heart for charities. In 2008, 2009 and 2013 she ran the New York City Marathon for Garden of Dreams Foundation. She regularly visits New York City Public Schools to motivate students with Sports and Arts in Schools Foundation, serves on the fundraising committee for the Clara Maass Medical Center Foundation/David Diehl Golf Invitational, and serves as emcee for several fundraisers each year, including United Way of New York.
Cervasio is an active member of Women in Sports and Events. Cervasio resides in New Jersey with her husband.
The latest from Tina Cervasio