Inmate starts fire on Rikers Island, oil smuggling: Here are this week's top stories
NEW YORK - Oil smuggling, prison fire, possible hate crime and more, here are this week's top stories. 
A suspect was arrested in connection to the shooting of a rookie police officer in Queens, authorities announced on Friday.
The suspect, identified as 22-year-old Devin Spraggins, was taken into custody around 9 p.m. Thursday in the Bronx in connection to the shooting of rookie officer 22-year-old Brett Boller, NYPD Chief of Detectives James Essig said during a news conference.
A 44-year-old man was harassed and stabbed by a group of individuals shouting anti-gay slurs Wednesday night, between 10th Avenue and West 43rd Street, in Hell's Kitchen.
According to officials, the man was approached by seven male suspects.
The suspects reportedly used anti-gay slurs before stabbing him in the left leg.
In what is known to be one of NYC's most prominent LGBTQ neighborhoods, Hell's Kitchen is no stranger to crimes like this one.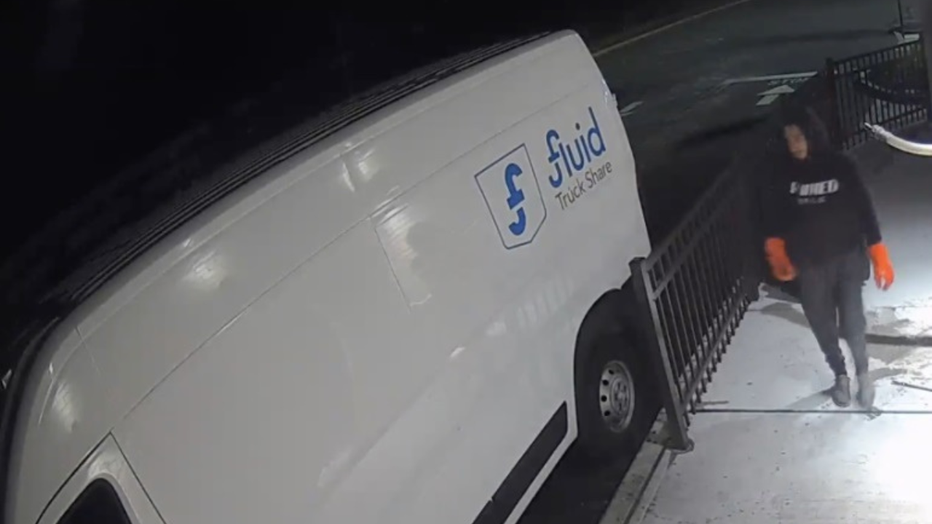 Suffolk County Police arrested Hector Castrol-Espinal, 23, for stealing cooking oil from Chick-fil-A in Huntington Station.
Suffolk County police arrested a man for stealing cooking oil from a Chick-fil-A on 200 Jericho Turnpike in Huntington Station.
Hector Castrol-Espinal, 23, was charged with five counts of petty larceny and is scheduled to be arraigned in Central Islip later this month. 
Police said Castrol-Espinal stole oil from the restaurant and hauled it onto a rented truck and then resold the oil.
After a monthslong investigation officials say Castrol-Espinal siphoned oil on January 24, January 31, and February 10, February 18, and March 23 of this year.
An inmate lit a fire in his cell at Rikers Island on Thursday, sending several other inmates and staff members to the hospital for treatment, officials said. 
The fire was reported at about 1:30 p.m. Thursday, officials said. The inmate started the fire in a cell at the North Infirmary Command. 
Ten staff members and five inmates were all taken to the hospital for injuries, mostly for smoke inhalation, fire officials said. 
Five others refused medical treatment.