Rookie NYPD officer shot in Queens; 'armed and dangerous' suspect sought
QUEENS - Police are asking for the public's help in locating a suspect they said shot a rookie NYPD officer in Queens. 
It happened in broad daylight on Wednesday around 3:30 p.m. near the intersection of 161st St. and Jamaica Avenue in Jamaica. 
According to police, an MTA bus driver flagged down two police officers, telling them two men were involved in a fight over a seat.
When officers approached the bus, the suspect exited the front of the bus and pushed past the officers as he fled north on 161st Street.
The rookie officer, identified as 22-year-old Brett Boller, and his partner were able to catch up with the suspect, and a brief struggle ensued. 
"He was where our communities tell us they want their officers to be, standing by a foot post. He was flagged down by a community member who needed help. He was taking police action, then he was shot," said Police Commissioner Keechant Sewell.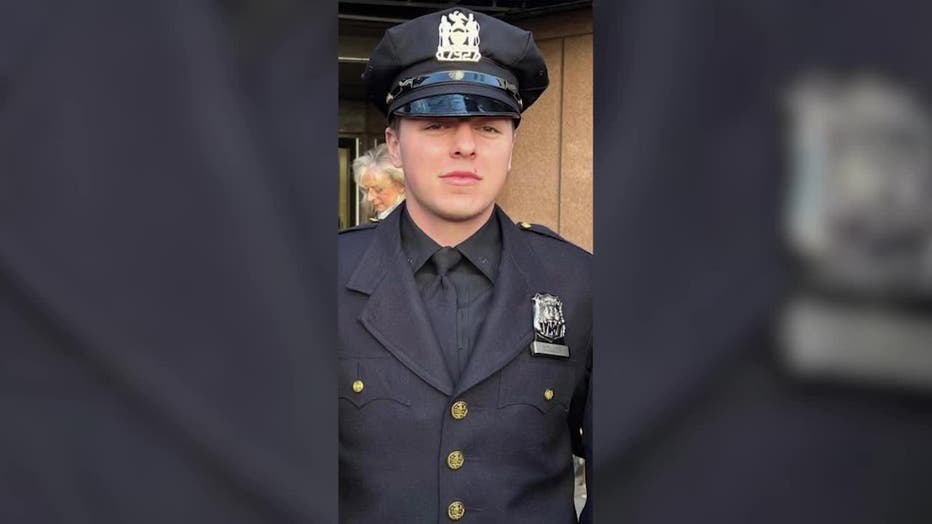 22-year-old NYPD officer Brett Boller.
"One of the officers caught up with the perpetrator," Chief of Detectives James Essig said. "A brief struggle occurred. The perpetrator fired one shot, striking our officer in the hip. The second police officer returned fire two times."
It's unknown if the suspect was hit by a bullet, police said.
The suspect fled on 161st Street and into a parking garage on 88th Avenue, where police managed to recover a black bubble jacket, black mask and orange sweatshirt that matches what the suspect was said to be wearing. Police said he also has a tattoo of the name Jocelyn on his left hand.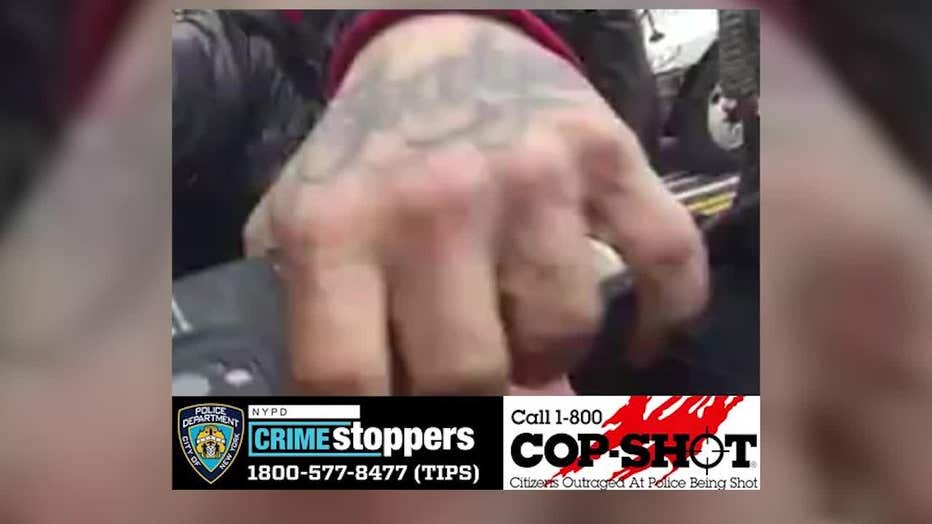 Tattoo of the name 'Jocelyn' on the suspect's left hand. (NYPD)
"He should be considered armed and dangerous," Police Commissioner Keechant Sewell said.
Sources tell FOX 5 News that the officer was in surgery Thursday and is in stable condition. He's expected to remain hospitalized for several more days.
Anyone with information is urged to call 1-800-COP-SHOT or 1-800-577-Tips. A $20,000 reward is being offered for information leading to the suspect's arrest.