Rookie NYPD officer shot in Queens
QUEENS - A rookie NYPD officer who had been on the job for just three months is reportedly in stable condition after being shot in Queens on Wednesday. 
The incident happened at around 3:30 p.m. in Jamaica, Queens near the intersection of 161st Street and Jamaica Avenue in Jamaica. 
Officials say an MTA bus driver flagged down two police officers, telling them two men were involved in a dispute over a seat.
When the officers approached the bus, the alleged gunman exited the front of the bus and pushed past the officers as he fled north on 161st Street.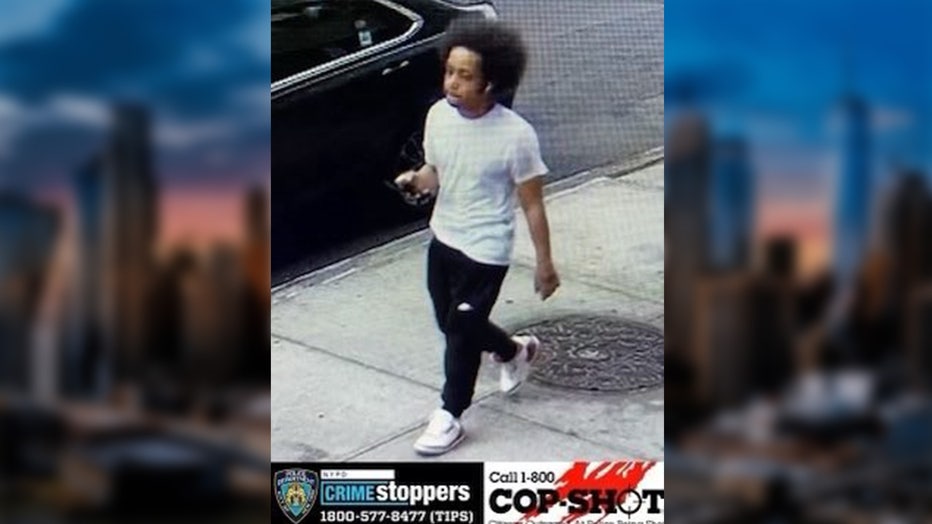 The NYPD have released a photo of the suspect wanted in connection to the shooting of a NYPD officer in Queens. 
The rookie cop and his partner were able to catch up with the suspect and a brief struggle ensued. Police say the suspect then fired a single shot, striking the officer near the right hip.
The other officer fired twice, but it is unknown if the suspect was hit by a bullet.
The suspect ran away on 161st Street and into a parking garage on 88th Avenue. 
The injured officer was reportedly shot in the leg and was taken to Jamaica Hospital in stable condition.
Police say they managed to recover a black bubble jacket, black mask, and orange sweatshirt that matches what the suspect was said to be wearing.
Anyone with information in regard to the shooting is being urged to call 1-800-COPSHOT. A $10,000 reward for the suspect's arrest has been issued.