Subway chokehold death: Daniel Penny to face manslaughter charge
NEW YORK - Daniel Penny, the Marine veteran at the center of Jordan Neely's choking death aboard a subway train last week, is expected to turn himself in to police as soon as Friday to face criminal charges over the incident.
Neely, who was homeless, died on May 1 after Penny allegedly held him in a chokehold for several minutes.
According to witnesses, Neely was yelling at and harassing passengers on the train before he was subdued by Neely and others, and ultimately died.
The Medical Examiner's office ruled Neely's death a homicide. 
Penny, 24, will face a charge of second degree manslaughter, which could carry a jail term of up to 15 years.
"We cannot provide any additional information until he has been arraigned in Manhattan Criminal Court, which we expect to take place tomorrow," the Manhattan district attorney's office said in a statement.
"Second degree manslaughter means that they're charging him with having recklessly caused the death. Recklessly means that he was operating with a substantial and justifiable risk of causing death to another person," explained Andrew Cherkasky, a former federal prosecutor.
"I think that some people are going to be upset about this that it wasn't more serious. I think others wish they saw no charges at all," he added.
Steven Raiser, the attorney representing Penny shared a statement saying in part:
"We are confident that once all the facts and circumstances surrounding this tragic incident are brought to bear, Mr. Penny will be fully absolved of any wrongdoing."
Neely will be laid to rest at the Mount Neboh Baptist Church on May 19th where Reverend Al Sharpton has been asked to deliver his eulogy.
There have been a string of protests across the city following Neely's death. As a result, at least 11 people have been arrested and the NYPD is searching for five protesters who allegedly stormed the subway tracks on the Upper East Side last Saturday. 
Who was Jordan Neely?
Neely was not the first member of his family to die violently. His mother, Christie Neely, disappeared in 2007 and her body was found stuffed in a suitcase in the Bronx.
Christie Neely's boyfriend was charged with strangling her, and Jordan testified at the boyfriend's murder trial.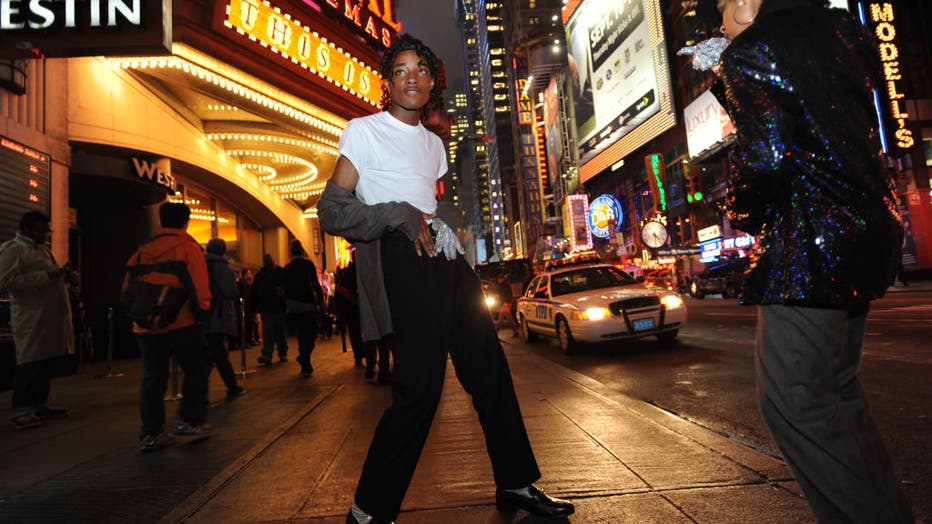 Jordan Neely is pictured before going to see the Michael Jackson movie, "This is It," outside the Regal Cinemas in Times Square in 2009. (Andrew Savulich/New York Daily News/Tribune News Service via Getty Images)
Neely's mental health began deteriorating at some point after that, and Mayor Eric Adams said the young man "interacted with many city agencies and community-based organizations and providers" over the years.
"Those efforts were not enough, and we must find ways to strengthen our system starting with investigation and accountability," Adams said.
RELATED: NYC Mayor Adams pledges more mental health support
Adams said he would bring together the leaders of the five organizations that contract with the city to provide homeless outreach services for a summit next week on improving outcomes for people with serious mental illness.
Information from the Associated Press was used in this report.