NYC migrant crisis: Mayor explores paying homeowners to house asylum seekers
NEW YORK CITY - Mayor Eric Adams said he's open to paying private homeowners to put up asylum seekers, but right now, it's just an idea he's floating. 
"The closer we bring asylum seekers to everyday New Yorkers, the easier it will be for them to transition into society," Adams said. "It's cheaper and it's a good investment for us to go to a family and assist them instead of placing people in large congregate settings or emergency hotels."
Each week, thousands of single adults and families arrive in the Big Apple on buses from border states, and according to the mayor, finding housing for everyone has become increasingly difficult. 
The mayor recruited faith leaders to open up churches, synagogues and mosques, but he's now considering taking things a step further by asking private homeowners to share their space. Any New Yorker willing to house migrants would be paid by the city, he said.
New York City civil rights attorney Ken Belkin said the mayor could issue an executive order to temporarily change laws. 
"Technically, short-term rentals of 30 days or less are illegal in New York City," Belkin said. "So, if this is going to be something less than 30 days, they would have to change the existing law. Given the state of the crisis with the influx of migrants into New York City, it's unprecedented, and I do think his emergency powers would allow him to make an executive order to do this. If he does go the route of an executive order, you can guarantee that it's going to generate a whole host of litigation."
The mayor has proposed a number of shelter options since the start of the crisis, with many ending after controversy:
Housing men in tents on City Island, and then Randall's Island, was scrapped amid flooding concerns.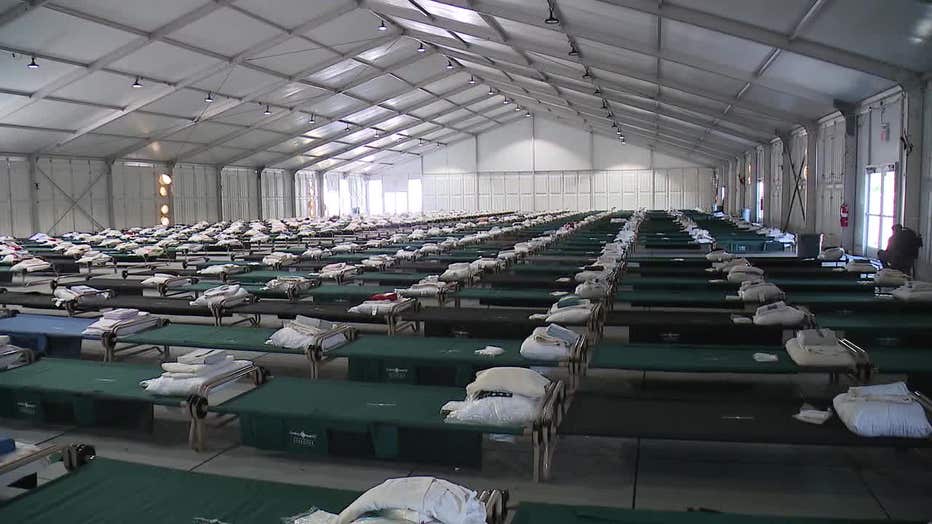 Putting migrants in school gyms fell flat with parents and students.
It means the mayor has been forced to get creative. He'll have to keep it up as each week new families keep coming.
"This is not sustainable," Adams added. "We need to be clear, this is not sustainable."