NYC migrant crisis: 50 houses of worship to soon host hundreds of migrants
NEW YORK CITY - Starting in July, 50 houses of worship in New York City will be opening up their facilities for migrants to stay overnight.
Each location will shelter 19 single adult men. The city says by August, they expect nearly 1,000 migrants to be housed in these places of worship.
In addition, the city will also be opening five daytime centers for migrants to go to during the day that will offer legal services and more, while these faith-based spaces continue their normal activities.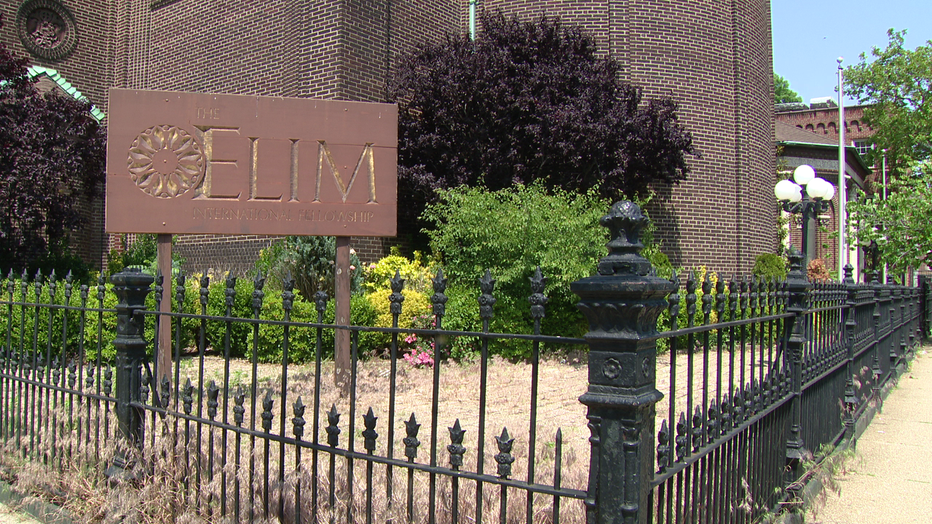 Fifty houses of worship starting in July will be opening up their facilities for migrants to stay overnight.
"We have the mission, we have the motivation, and we have the facilities to help," Archbishop Eugene Blount of the Elim International Fellowship speaking with FOX 5 News exclusively.
Elim International Fellowship will be one of the 50 faith based centers that will house migrants, and Archbishop Blount said they are eager to get started.
"The ministry building was originally a convent, so it was originally built to house people," Blount explained. "So we have space where we can house people, we have space where people can gather in public space."
"It's a first for the city, it's the first for us," Pastor Gilford Monrose, the executive cirector of the NYC Office of Faith-Based and Community Partnerships said.
How did the idea start?
Pastor Monrose, who leads a faith-based agency within the Adams Administration, said the idea started when the city launched a shelter program called Love Thy Neighbor, which has connected 80 houses of worship with a local shelter or migrant center.
The faith based centers have helped provide food, clothing and more.
"And then we thought that we should go further by having space," Monrose explained.
That's when Monrose sent out a call asking houses of worship if they had facilities that could be turned into either daytime centers for migrants or fit overnight beds.
What is the total cost?
The city will be spending around $85 a night per migrant to stay at one of these houses of worship.
The city will also be helping with additional costs such as laundry services and security officers.
Altogether, a spokesperson for the mayor said that the total costs per migrant to stay at one of these houses of worship will equal out to around $125.
The city wouldn't say how much they are paying to provide these security officers to houses of worship. FOX 5 News asked if security has been a concern.
"Just a sense of security for those migrants as well and for the community to understand that we take this approach seriously," Monrose said.
Right now, the city is spending around $380 a day on each migrant, which has costed the city so far $1.2 billion to house and care for migrants.
This cost is expected to balloon to $2.9 billion by next year.
Monrose said the city expects for this program with houses of worship to be more cost-effective. 
"I don't want to use the word cheaper, but its much more cost-effective," Monrose said. "And it gives the city a better opportunity to help migrants have a sense of hope."
The New York Disaster Interfaith Services organization will be coordinating this program.
"No matter what faith you practice, caring for those in need is part of every spiritual tradition," Mayor Eric Adams said in a statement.
"As we continue to tackle this humanitarian crisis, I'm proud that through this new partnership with New York Disaster Interfaith Services, New York City's faith community will be able to provide shelter to asylum seekers in need at houses of worship throughout the five boroughs. Not only will this increase the space we have by nearly 1,000 beds, but it will connect asylum seekers with local communities. New York City continues to do all that we can to address this crisis, but we need additional assistance from other partners."
According to the city, each contract is different, so there is no clear timeline for how long the houses of worship will be used to house migrants.
Monrose said the faith-based centers are meant to be transition spaces.
"It is not a place where we are going to warehouse individuals," Monrose said. "It's a place where we then give people an opportunity for hope, to be able to go on with their life. Some people may not want to stay in New York City."
The program to stay at houses of worship will only be for migrants, not homeless New Yorkers.