Retired FDNY firefighter surrenders in Capitol Hill riot sweep
NEW YORK - A retired FDNY firefighter has become one of the latest people swept up in the federal investigation of the storming of the U.S. Capitol.
Thomas Fee, 53, worked for the New York City Fire Department for 22 years. He surrendered Tuesday to face charges in Washington of disorderly conduct and entering a restricted building without permission, authorities said.
Prosecutors say the Freeport, Long Island, man, who retired from the FDNY in October, sent selfies from the Capitol rotunda during the Jan. 6 riot, describing himself as part of the "tip of the spear."
Authorities charged Fee with disorderly conduct and entering a restricted building without permission. Bond was set at $100,000. No one at his home wanted to go on camera. 
Fee was reportedly suspended in 2004 after allegedly shouting racial slurs at a Black cardiologist "on three or four occasions" while working as a volunteer firefighter on Long Island, reported Gothamist.
Nicolas Moncada, a Staten Island resident, was arrested on Monday. He is also accused of participating in the breach of the U.S. Capitol. Federal prosecutors said the 20-year-old's "obviously troubling conduct" included storming the Capitol as part of a mob and then boasting about it on social media.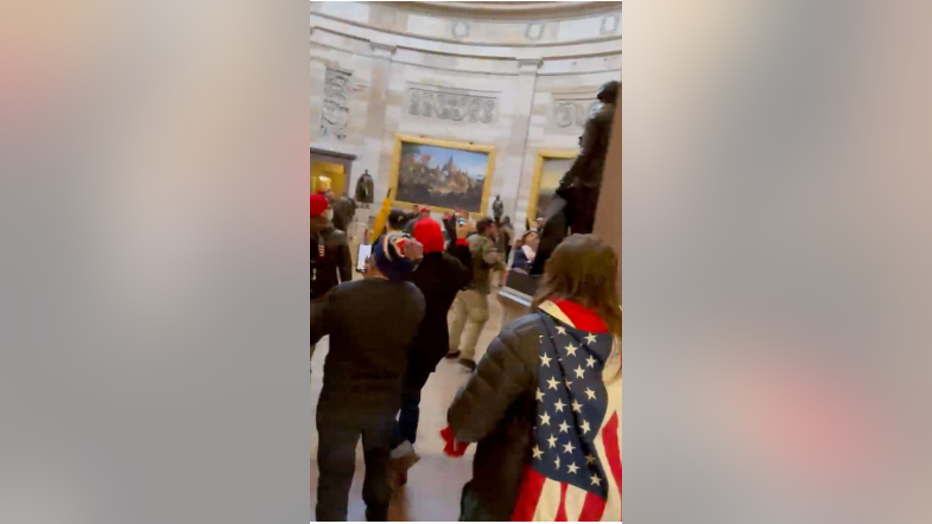 Federal officials say Thomas Fee took part in a riot at the US Capitol. Photo provided by US Department of Justice.
Edward "Jake" Lang was scheduled to be arraigned Tuesday following his arrest over the weekend. The 25-year-old Hudson Valley man is charged with assaulting an officer and civil disorder. A screenshot from Lang's Instagram was captioned "This is Me" as rioters attempted to violently breach the Capitol building.
FDNY Commissioner Daniel Nigro issued a statement to all firefighters last week that read in part:
"Department members, whether active or retired, must not engage in conduct that tends to bring the Department into disrepute or is disruptive to the discipline and good order of the Department. Past and present Department employees are obligated to dutifully represent the values of the FDNY – honor, service, bravery, safety, equity, readiness and dedication – regardless of when we served or wherever we are."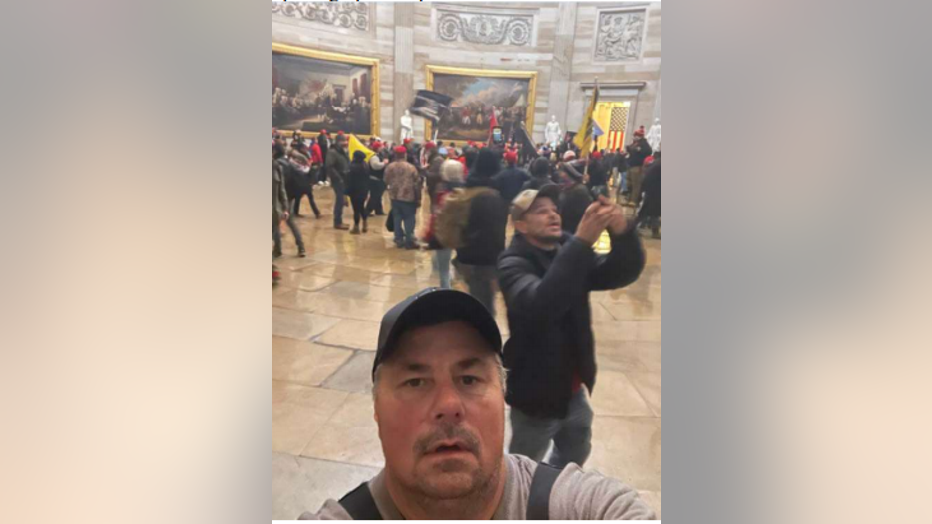 Federal officials say Thomas Fee took part in a riot at the US Capitol. (US DOJ)