Remembering 9/11: 'A cleansing of our souls' for retired FDNY firefighter
NEW YORK CITY - Flowers and flags waved over the names of those lost where a twin tower once stood.
"We will never forget," read one note, which was attached to a white rose for a friend's life cut short by the attack that brought the country, and the world, to a stand still.
Some watched the images of the smoked filled sky in Lower Manhattan from miles across the world in the United Kingdom.
"We all heard what happened on the radio and everything just stopped and everybody just listened to what was going on," one tourist visiting the memorial told FOX 5 NY. "We went home, turned the tele on and just watched everything develop." 
Others watched the first moments of the tragedy, leaving nearly 3,000 dead, from their desks in a classroom. 
"School got canceled," one New Yorker remembered. "My parents came home from work. I was young, I was 9-years-old. I had no idea what was going on."
The images, the emotion and gravity of what everyone experienced watching together still holds the same weight it did 22 years ago.
"I'm a retired New York City firefighter," William Sollin told FOX 5 NY during his annual walk of the 9/11 memorial. "I was a first responder, and I was here on the site."
For those who walked the grounds in uniform that Tuesday like Sollin, just after the buildings were reduced to rubble, the anniversary of the attack is a day to remember the cost of fulfilling a calling.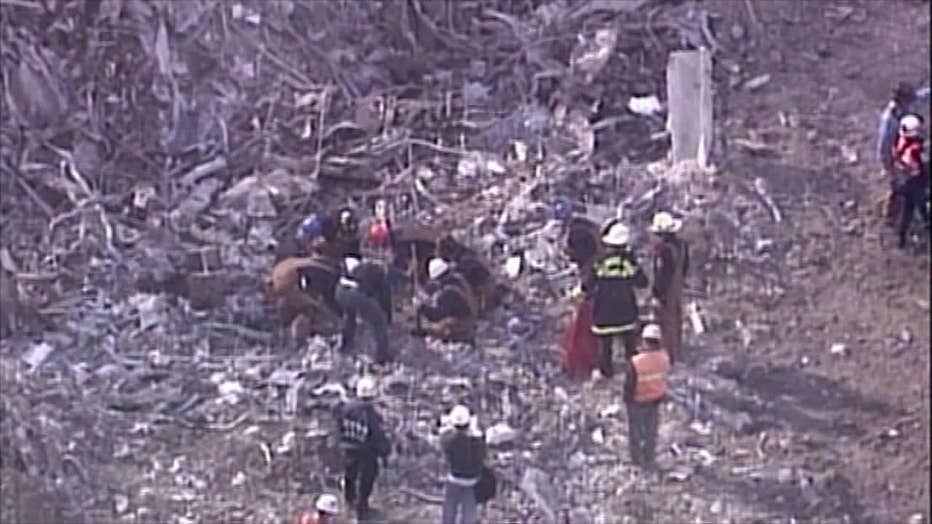 "It's really about me and the guys that were together that day and we kind of circle," Sollin said. "We say our prayers to the brothers we lost, the other Americans that were loss and we kind of reminisce of what we did and how we felt, and it's just kind of like I'll say a cleansing of our souls being together."
Sollin reflected over his career, the day that changed it forever and the people he experienced the city's darkest days with.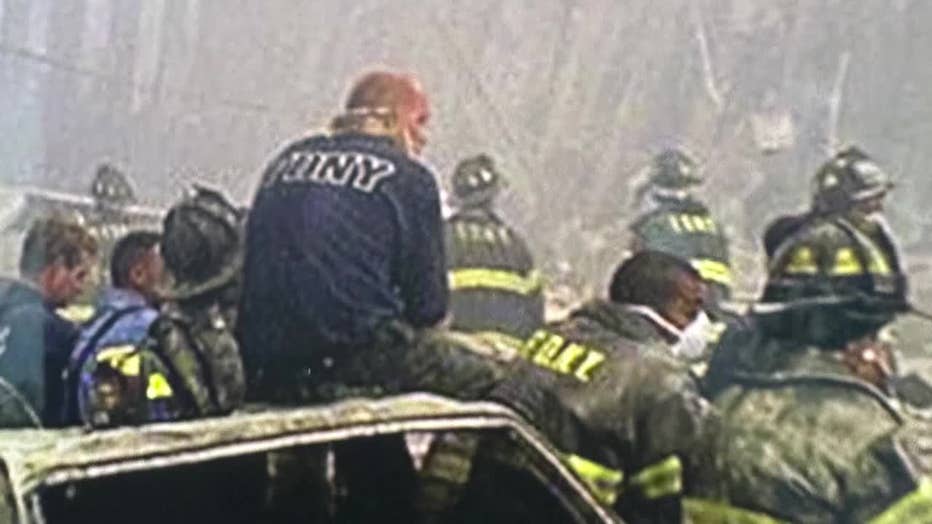 "Being a fireman, from your first day to your last day, everybody you are on a lineup with is one of your brothers," he added. "You never forget them, and you do not forget what you shared together either that meal, that fire, that response where you helped somebody else out in the city of New York. That's how I feel about all the guys in that picture and all of the guys I worked with."
For him, despite the pain and loss from 9/11, the fountain at ground zero replenishes him and thousands of others with hope.
"Days like the 11th should bring us all together, and it's unfortunate there's a divide in this country and I don't what it is or how it is or who's creating it, but I'd like to get back to the days after this when we all felt together and in the same ship," he said.