NYC subway rider randomly stabbed in head, face with screwdriver
NEW YORK CITY - A 61-year-old man was stabbed in the head and face with a screwdriver in an unprovoked attack on a "1" subway train, the NYPD said.
The attack happened Thursday around 9:40 p.m. as the train pulled into the 59th Street–Columbus Circle station in Midtown Manhattan.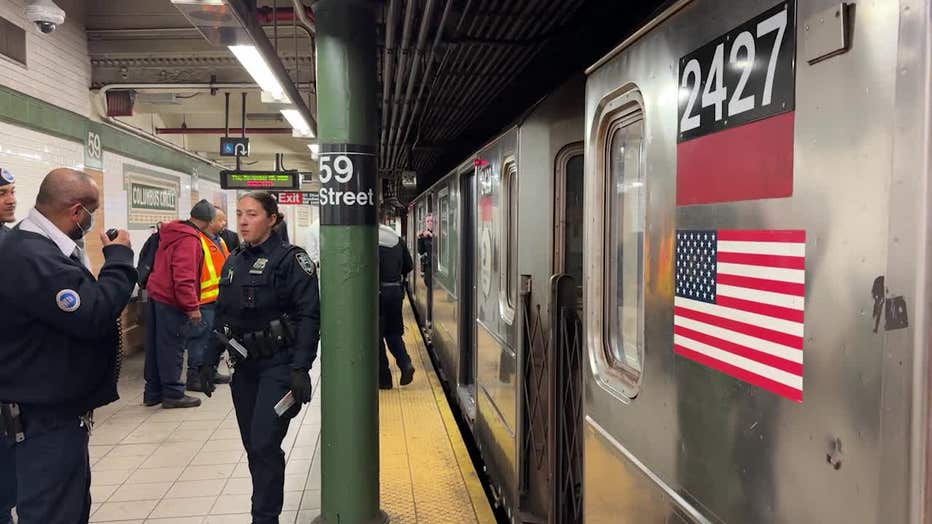 According to police, the man was sitting on the train, which was heading southbound, when the suspect allegedly lunged at him, stabbing the victim twice in the head and face before fleeing.
The victim was taken to Mount Sinai West in stable condition.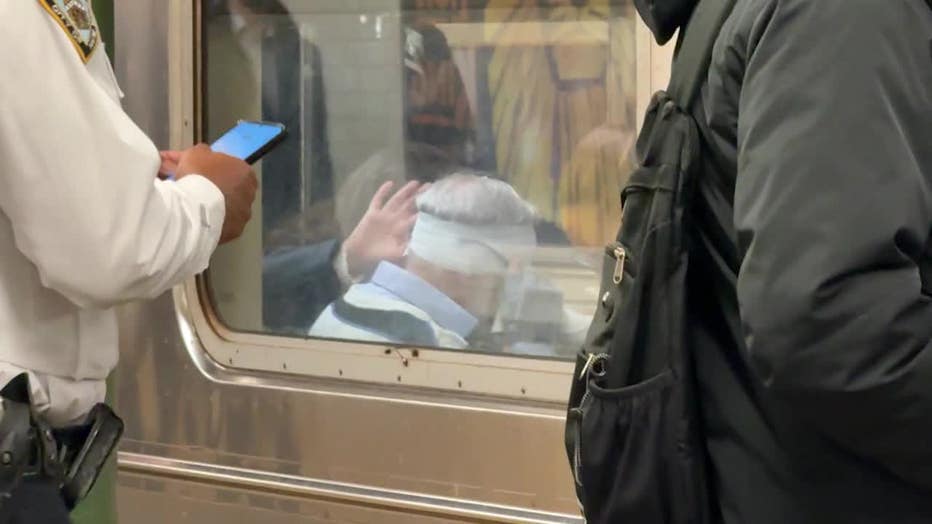 The suspect is described by police as a man with a dark complexion, standing around 5'9" tall, with a red and black-hooded sweatshirt, baseball cap and face mask. His age was not confirmed.
The NYPD said there was no exchange of words or motive leading up to the attack.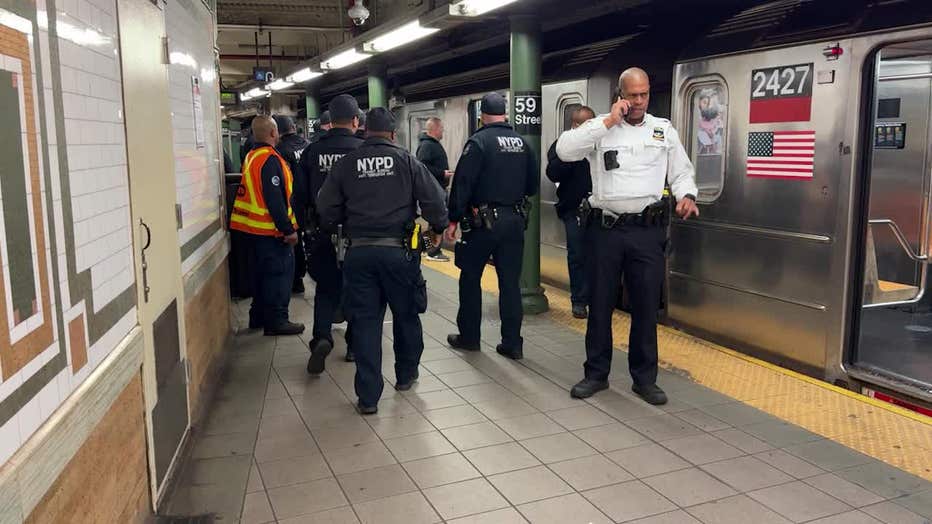 No arrests have yet to be made.
Both Mayor Eric Adams and Gov. Kathy Hochul have touted their progress when it comes to making public transit safer.
According to the latest NYPD crime statistics, transit crime is down 3.6% year to date, but over the past two years, it has jumped by almost 36%.
Earlier this month, a man was left hospitalized with bleeding in the brain following a Halloween night attack on a subway platform in Brooklyn, the NYPD said.
According to police, the 29-year-old victim was standing on a southbound Q train platform at the Church Avenue station in Flatbush around 11:10 p.m. when the suspect approached and punched him multiple times in the face.
Police said the victim was knocked down, and his head struck against a train that was leaving the station. The suspect fled on foot and exited the station.
EMS transported the victim to the hospital in stable condition, where he was being treated for bleeding in his brain.