MTA subway station agents will work outside booths in 2023
NEW YORK - MTA officials announced Thursday that agents staying inside their booths in the subway will soon be a thing of the past. 
Beginning in 2023, the more than 2,000 employees still working in token booths will be reassigned. Instead, the agents will be out and about, roaming stations so that they can directly assist customers. It's all part of a new initiative to better communicate with riders.
The agents' new duties will consist of giving directions, helping customers with fare machines, assisting during service disruptions and reporting elevator, turnstile and quality of life issues, with the goal of maintaining a safe and clean environment.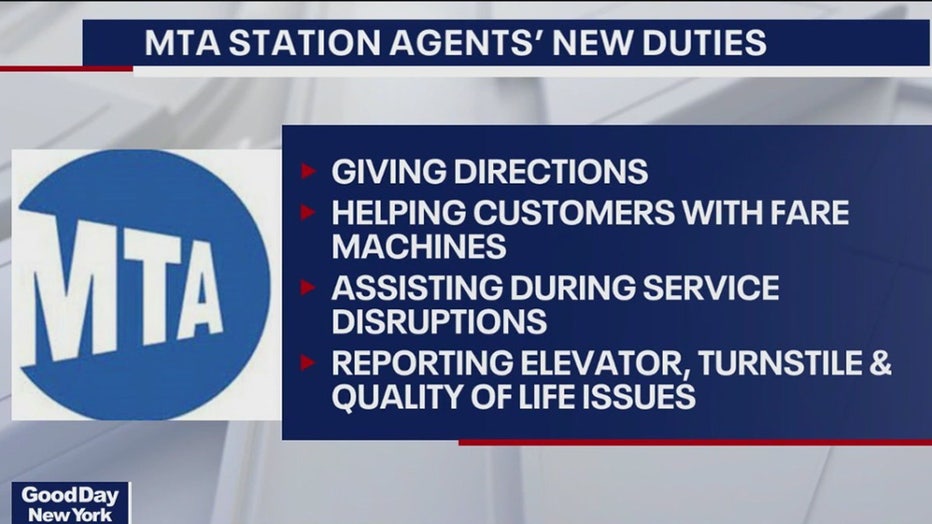 MTA subway station agents' new duties in 2023
In addition, riders could soon say goodbye to the yellow and orange seats arranged in groups of twos and threes. It's another big change riders can expect to see in the near-future – hundreds of cutting-edge train cars will be gradually introduced through 2028. The trains have fixed and folding benches on both sides and extra space at the end of the car with no seating if riders would rather stand.
The MTA has already started piloting four-day training for station agents. The agency did also announce that no workers would be laid off. 
The booths will still be available for storage and communication purposes.
The announcement comes as the MTA grapples with a massive financial crisis, as well as a huge uptick in crime. Advocates hope more agents on the platform helping customers, as well as more uniform police patrolling the system, will help increase the perception of safety.