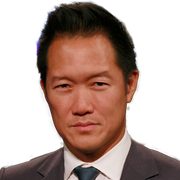 Arthur Chi'en is a three-time Emmy Award winning newscaster currently with WNYW-TV FOX 5 in New York. His general assignment duties range widely from feature, investigative, and political stories to breaking news coverage including the Ebola outbreak, the death of Eric Garner, and the Charlie Hebdo terrorism case.
Chi'en attended Columbia University and began his journalism career at NBC News, working his way up as a producer for NBC's Nightly News with Tom Brokaw and as a New York Bureau producer for the Today Show.
As a member of the Specials Unit, he covered several high-profile events from hurricanes to plane crashes to major trials including the crash of TWA 800 and the Megan Kanka trial. His other major assignments there included the Oklahoma City bombing, the arrest and subsequent trial of O.J. Simpson and election coverage for Decision 1994 and 1996.
Joining New York 1 in 1998, Arthur left the producing ranks and started reporting. He was assigned to a variety of subjects from hard news to features to investigative. While he found expertise in transportation, the September 11 attacks, and the clergy sex abuse scandal would constitute the bulk of his work in his time there.
Chi'en would eventually work for WFXT-TV in Boston before returning to New York as a correspondent at WCBS-TV and WPIX-TV where he covered national and international events such as Hurricane Sandy, the transit strike and the devastating tsunami in Southeast Asia
The latest from Arthur Chi'en