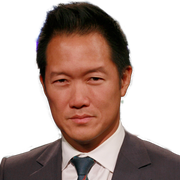 Arthur Chi'en is a three-time Emmy Award winning newscaster currently with WNYW-TV FOX 5 in New York. His general assignment duties range widely from feature, investigative, and political stories to breaking news coverage including the Ebola outbreak, the death of Eric Garner, and the Charlie Hebdo terrorism case.
Chi'en attended Columbia University and began his journalism career at NBC News, working his way up as a producer for NBC's Nightly News with Tom Brokaw and as a New York Bureau producer for the Today Show.
As a member of the Specials Unit, he covered several high-profile events from hurricanes to plane crashes to major trials including the crash of TWA 800 and the Megan Kanka trial. His other major assignments there included the Oklahoma City bombing, the arrest and subsequent trial of O.J. Simpson and election coverage for Decision 1994 and 1996.
Joining New York 1 in 1998, Arthur left the producing ranks and started reporting. He was assigned to a variety of subjects from hard news to features to investigative. While he found expertise in transportation, the September 11 attacks, and the clergy sex abuse scandal would constitute the bulk of his work in his time there.
Chi'en would eventually work for WFXT-TV in Boston before returning to New York as a correspondent at WCBS-TV and WPIX-TV where he covered national and international events such as Hurricane Sandy, the transit strike and the devastating tsunami in Southeast Asia
The latest from Arthur Chi'en
Thousands of uniformed and plainclothes police officers will be assigned to Times Square and the surrounding streets as part of the NYPD's effort to make sure that this year's New Year's Eve celebration is safe for revelers.
All across the area, churches spent the day busy with families and parishioners streaming in to observe Christmas Eve.
The murder of Barnard College freshman Tessa Majors is sparking anger from some New Yorkers, who are laying the blame for her death at the feet of city officials under whose watch they say crime has been staging a comeback. 
The popular messaging app WhatsApp will cease working for millions of people in just a matter of weeks, as the company, owned by Facebook, has decided not to support the device on older phones.
Police in Yonkers are investigating an accusation against New Rochelle High School Football coach Lou Dirienzo from three decades ago.
New York's subways, buses, and railroads are in dire need to an upgrade. The MTA is plannin to spend $51.5 billion over five years on its capital plan.
Subway tracks are complicated. More than 2.4 million components found on elevated tracks can potentially come loose. MTA New York City Transit President Andy Byford said it is time to get this problem under control.
There's a slice of Japanese history that has been served up on East 59th Street for more than a century.
A shocking video of a man randomly shoving a woman into a subway car on Wednesday led to the arrest of Isaiah Thompson, a 28-year-old who has allegedly pulled emergency brakes on trains dozens of times this year, causing hundreds of delays.