Top stories: 5 women overdose on fentanyl, teen shot in the Bronx and a knife-wielding robber does it again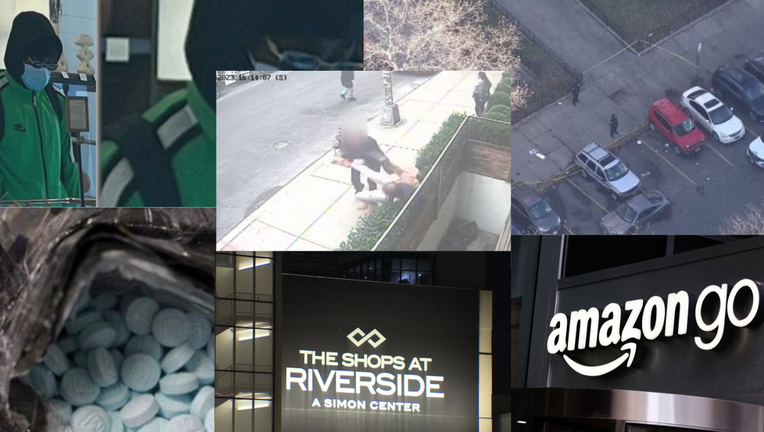 article
NEW YORK - From a shooting revenge plot of a 16-year-old, a knife-wielding robber that targeted the same jewelry store twice, to a good Samaritan helping NYPD catch an armed suspect--this week saw the good, bad, and the ugly. 
Five female employees reportedly overdosed on fentanyl at The Shops at Riverside mall in Hackensack, New Jersey.
Calls began coming in Wednesday just after 5:30 p.m. reporting multiple unconscious women on the bottom level of the parking garage.
According to police, initial reports indicate police found the women displaying overdose symptoms.
Officers immediately took life-saving measures, administering Narcan and performing CPR.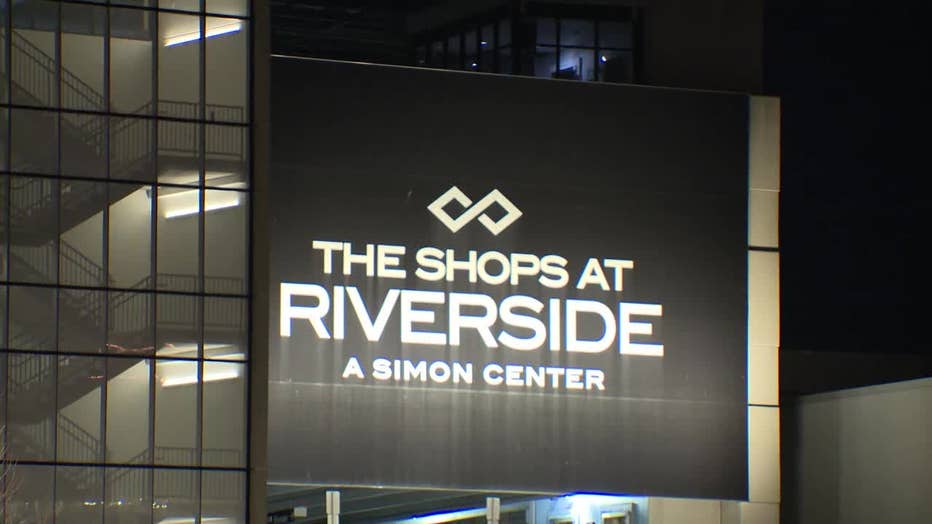 Five female employees reportedly suffered fentanyl overdoses at the Hackensack mall.
Four out of the five victims, ranging from 29 to 41-years-old, were taken to the hospital, police said. The other refused medical attention.
A class-action lawsuit was filed against Amazon on Thursday, claiming that the company did not inform its customers that it was using facial recognition technology at its NYC locations.
The lawsuit sites a 2021 Biometric Identifier Law which requires all New York City businesses to post proper signage letting customers know that their biometrics are being recording.
The biometric information that is obtained can include palm prints, the shape and size of a person's body, and even the way they walk.
Amazon Go locations have become a one-stop-shop for a lot New Yorkers.
The lawsuit has left a lot of customers feeling uneasy.
Authorities are searching for two suspects after a 16-year-old was shot in the Bronx not far from a playground. 
The shooting was reported shortly before 4:30 p.m. near the intersection of East 140th Street and Alexander Avenue in the Mott Haven section of the Bronx. 
The victim, identified as a 16-year-old male, was shot in the buttocks, according to the New York Police Department. He was taken to an area hospital and reported to be in stable condition.
Two male suspects were being sought by police in connection to the shooting, however further details on their identities were not released. It also remained unclear what led to the shooting. 
Then this:
Harlem Hospital police say they confiscated a fully loaded gun from a group of five men who chased the brother of a shooting victim inside the lobby.
That 16-year old male victim was recovering in the hospital after being shot Thursday afternoon, on East 140th Street and Alexander Avenue in the Bronx.
Hospital police union director Dwayne Montgomery said the group of men showed up at the hospital, spotted the victim's brother outside on the sidewalk, chased him inside and then started pummeling him.
EARLIER: 16-year-old shot in Bronx near playground, police say
Officers quickly broke up the brawl, and soon realized how much worse it could have been.
A civilian helped catch an armed suspect Thursday, who was fleeing from police in New York City. 
According to the U.S. Attorney's Office Southern District of New York, the suspect, Jason Fleming, was arrested on March 16 after brandishing loaded weapons following a dispute in a crowded bodega in Manhattan's Chelsea neighborhood.
Surveillance video shows Fleming, 39, outside the bodega pulling back his coat momentarily to reveal a rifle that had been swung over his shoulder.
Police officers then approached the suspect after a witness called 911, and Fleming took off running down the sidewalk. 
Additional footage posted by the district on Twitter shows the citizen stopping Fleming before pushing him into a nearby fence  and handing him over to police. 
 "As alleged, the defendant illegally brandished two loaded firearms in broad daylight on a Manhattan street, one of which was a carbine rifle, frightening numerous New Yorkers, including a child," U.S. Attorney Damian Williams said. "Thanks to our law enforcement partners and the heroic efforts of a Good Samaritan, the defendant was apprehended before he could hurt anyone, and his weapons are now off the streets."     
An armed thief, dressed in a green sweat suit and wielding a knife, stole tens of thousands of dollars' worth of merchandise from a jewelry store in Brooklyn in a terrifying incident caught on camera.
Security camera footage captured the crime inside the Melissa Joy Manning jewelry store in Cobble Hill. The thief's female accomplice watched the door as the thief calmly shoved jewelry into his knapsack and pockets before walking out of the store.
"It's horrifying, it's catastrophic. I'm a small business," Melissa Joy Manning, the owner of the store, told FOX 5 New York.
According to Manning, this was the second time the same armed robber had targeted her store. The first robbery took place in February, also around the same time of day. Manning estimated that her total losses now amount to about $250,000.
Manning said that in this most recent incident, the thief immediately approached an employee and announced his return by saying, "Hi! I'm back." 
He then walked through the middle of the store as if he owned it, before approaching the same employee again and saying, "I'm back again. I don't know if you remember me?"