How thousands of motorists evade tolls with license plate tricks
NEW YORK - The bridges and tunnels run by the MTA are busy, and they generate crucial revenue. Over $2 billion a year comes into the agency, which uses the funds to keep its mass transit infrastructure up-to-date.  But some drivers have been cheating the system.
A video obtained by FOX 5 News shows a car going through the RFK Bridge cashless toll using a license plate that flips to a blank slate when the car approaches the E-ZPass reader. The video shows the plate flipping back once the car clears the toll plaza.
The MTA told FOX 5 News that on a normal day between 900,000 and 1 million vehicles use the agency's bridges and tunnels. The MTA said about 1% of the cars are going through with unreadable plates. Many of those vehicles have plates that are either covered, obstructed, or altered — all of which are illegal.
"So if we have the same unreadable transaction number of days in a row, we'll go out there, the Operations Department and try to interdict that vehicle. We also have our officers out there on a constant basis looking for covered, obstructed, obscured, altered plates," MTA Bridges and Tunnels Chief of Operations Richard Hildebrand said. "Since we really began this push back in 2017 with open-road tolling at all of our facilities, we've stopped and summonsed over 38,000 people for having covers or some type of obstruction on their plate."
Related: Where does NY rank for worst pothole problems?
Two days after FOX 5 sent the MTA the video of the license-plate-flipping car, the agency ran a sting using license plate readers and nabbed 17 cars, which owed the MTA over $530,000 in tolls and fines. Those cars with New York plates were towed and the drivers had to find their way home.
"Somebody that's considered a persistent toll violator, they're stopped for having a suspended New York State registration, so they're not supposed to be on any public highway anywhere in New York State," Hildebrand said. "We issue the driver a summons for operating a vehicle with a suspended registration."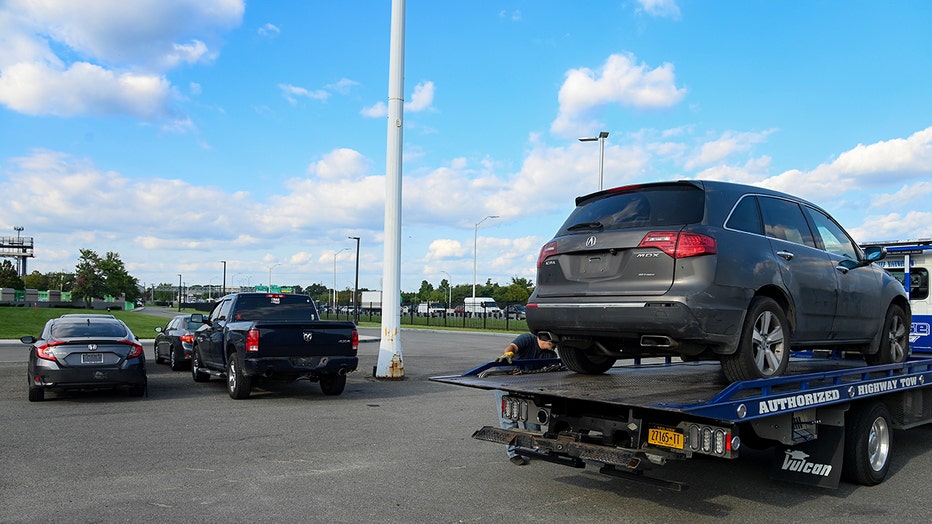 MTA personnel seized a dozen vehicles for not having valid license plates when attempting to cross the Bronx-Whitestone Bridge. (MTA Photo)
He added that the MTA will actually ban out-of-state motorists that become persistent toll violators from using its bridges and tunnels. 
"And when we interdict one of those individuals, they're summonsed, possibly towed and then possibly arrested for trespassing on our facilities in violation of that exclusionary order," Hildebrand said.
But despite such crackdowns, the problem persists.
"The tool is the joint effort with our partners and getting the information out there to let people know that it is not legal to cover your plate in any way," Hildebrand said. "The best thing you can do, get yourself an E-ZPass tag. You pay the toll electronically."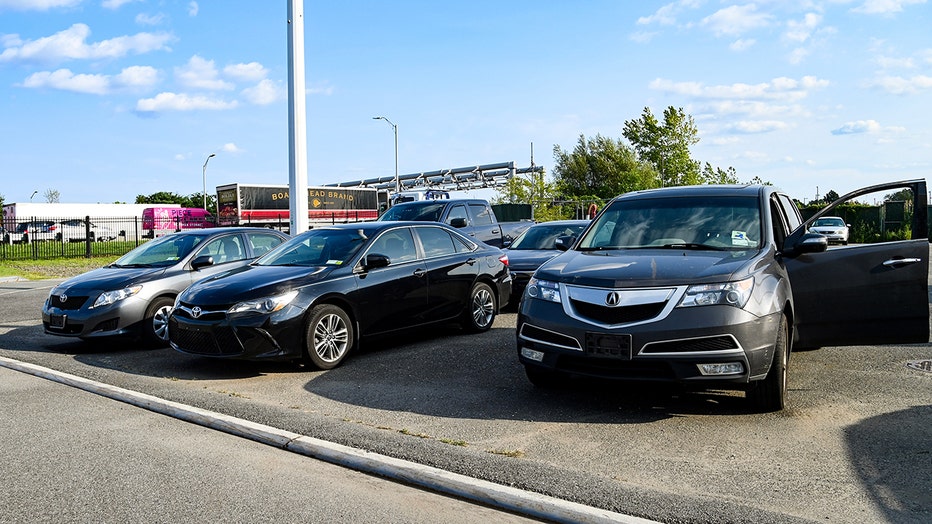 MTA personnel seized a dozen vehicles for not having valid license plates when attempting to cross the Bronx-Whitestone Bridge. (MTA Photo)
And there are other implications for New York City as it prepares for congestion pricing. 
License plate cheats are spotted daily but individuals who then post them on social media and if the tricks are allowed to continue, law-abiding drivers will have to pay more to make up for those not paying at all.
The MTA operates seven bridges and two tunnels in New York City.
With FOX 5 NY Staff.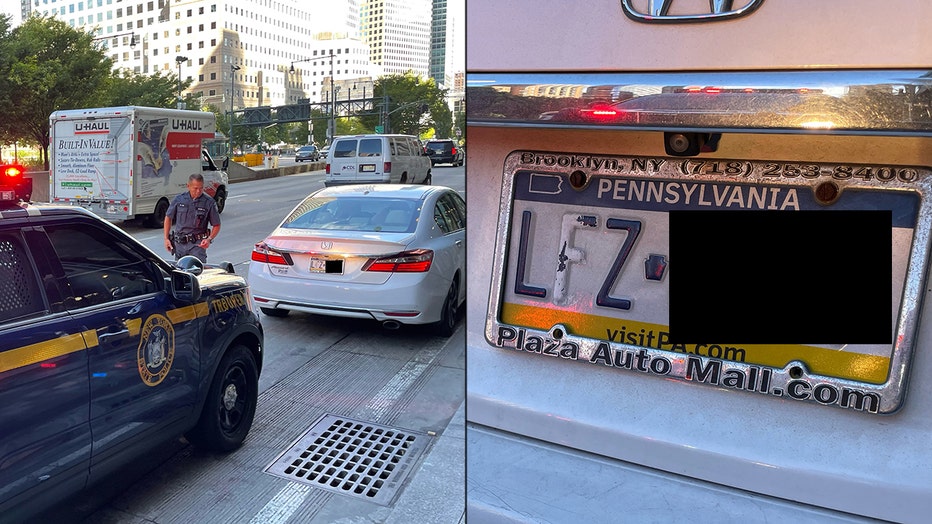 A New York state trooper pulled over a car with a defaced license plate near the Hugh L. Carey Tunnel in Manhattan. (Fox 5 News Photo)