The future of travel: Supersonic jets, electric air taxis and beyond
The future of travel is evolving beyond simple transportation from Point A to Point B. It's about reimagining how we interact with the world itself in a way that merges time, efficiency, and environmental concerns.
"How we move around literally shapes the streets and spaces we inhabit," observed Dylan Jones, principal and mobility lab director at Gensler, the world's leading architectural firm.
The horizon of travel is dotted with breakthrough technologies reshaping our urban landscapes, skies, and railways. A transformation is imminent.
Joby Aviation's head of product, Eric Allison, shared his vision: "We think that this new form of mobility really has the potential to fulfill that dream of kind of freedom and mobility."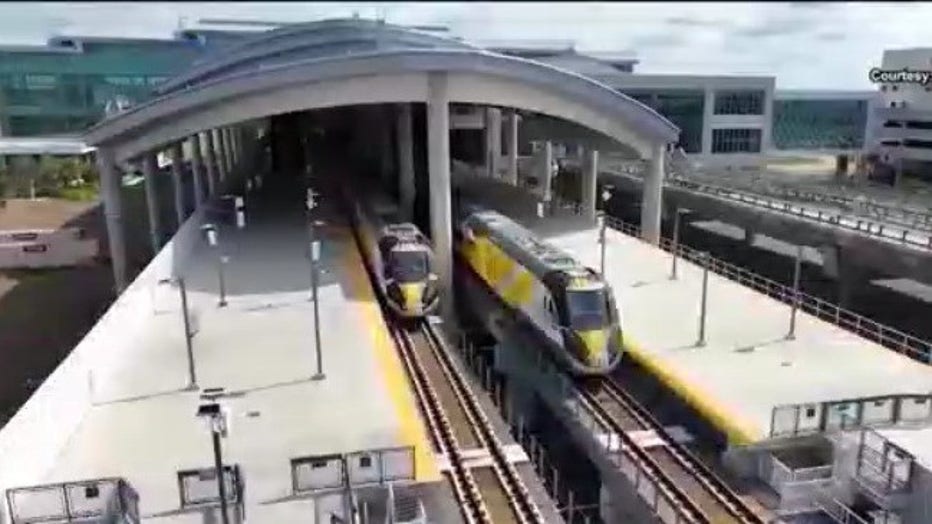 Companies like Boom Supersonic are highlighting this change with their Overture Aircraft, designed to travel oceans at mach speed: Miami to London in under five hours and New York to London in just three and a half. Notably, airline giants American Airlines and United have already purchased these planes with long term plans to possibly add them into their fleets.
RELATED: Transit Solutions aims to transform Long Island commutes on 'Car Free Day'
Airports are evolving too. Detroit Metropolitan boasts a parallel reality board using facial recognition to customize flight details for travelers. At Carrasco International Airport in Uruguay, biometric scanners have made fumbling for travel documents a thing of the past. Meanwhile, Emirates introduced the world to their robot check-in assistant, combining facial recognition with passport scans and guide passengers through terminals.
Remember the flying cars from The Jetsons in 1962? 2023 might be the year that once-fictional dream nudges closer to reality. 
Electric air taxis
Electrical Vertical Takeoff and Landing Aircraft (eVTOL) could soon bring in the era of electric air taxis globally. Eric Allison highlighted, "The flexibility of vertical takeoff and landing like a helicopter, but you have the efficiency of an airplane," he added. The company also recently announced plans to manufacture hundreds of aircraft in Ohio. It will locate its first scaled manufacturing facility at a 140-acre site at Dayton International Airport.
With the FAA's recent approval, Joby Aviation's test flights of its electric air taxi are set to take off.
Such aircraft could move passengers at 200 mph to designated skyports where either a car awaits or, if nearby, a short walk completes the journey. The vision? They say it would cost about as much as taking an Uber Black.
RELATED: How the best colleges stacked up for the year, according to US News & World Report
Transportation hubs
"You probably won't have to think about it, you'll be able to just get to where you want to go, get there fast, not be stuck in traffic. That's the vision of the future," Allison said.
Dylan Jones, from Gensler's innovative Mobility Lab, says it may be closer than you might think.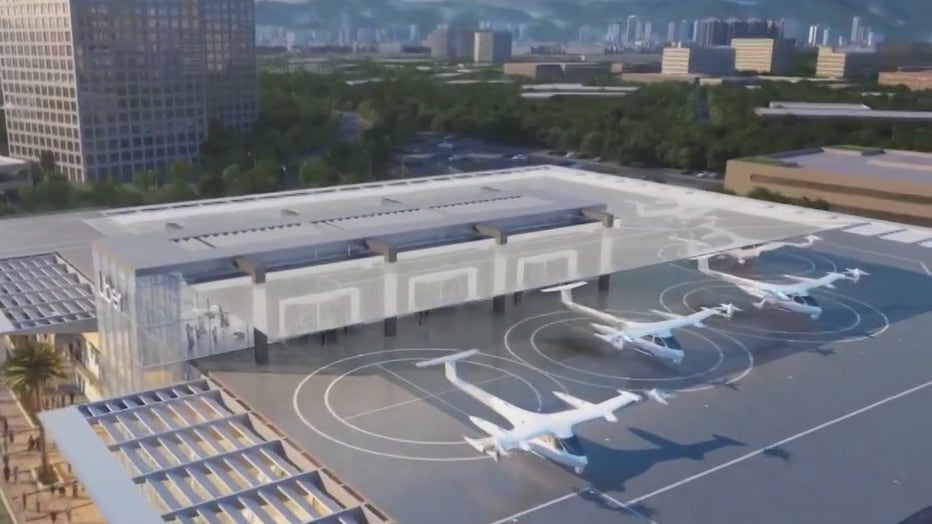 "As architects and designers, you know, we appreciate looking further out, but then trying to bring it back and saying, 'Okay, if this is going to be real, how does it really happen?'" he said.
In New York City, Gensler is already sketching out the blueprint for Terminal One at JFK and a platform for Uber's aerial rideshare vision.
These hubs will integrate multiple modes of transportation, enabling seamless connections from the skies to the ground.
"Community hubs where somebody might fly in from an airport or from a suburb, or from a distant, you know, school, and connect with the local buses and subway systems and, and rideshare and micromobility that's on the ground, you know, leaving the car behind," Jones said.
RELATED: Instacart shares surge in grocery delivery company's stock market debut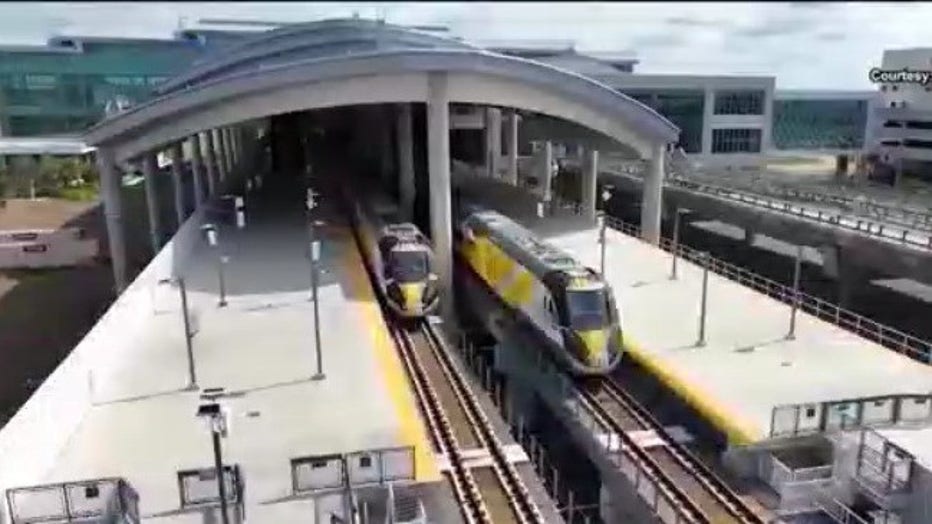 High-speed travel
The future of travel also extends to our rails. High-speed rail projects are sprouting across the U.S., from Florida to Texas to California.
Robert Yaro, president of North Atlantic Rail Alliance, commented, "This country is coming to its senses and there's going to be **,** and we'll be building high-speed rail routes in a dozen places across the country," he said.
Their ambitious plan? A $100-billion high-speed railway connecting New York and Boston, slashing current travel times by over 60%. A proposal that could secure seed money in the recent Infrastructure Bill. It will still face mountains of red tape and bureaucracy, but recently received bi-partisan support in Congress.
So, picture this: a morning commute from Boston to New York via air taxi. Upon landing, facial scans expedite security. For some, robot assistants provide guidance. Those journeying further board supersonic jets, reaching global destinations by evening.
Truly, a ticket to a groundbreaking era in travel is within reach.