State AG takes over Paterson PD after crisis worker's shooting
PATERSON, N.J. - Attorney General Matthew Platkin of New Jersey announced his office is taking over the Paterson Police Department effective immediately Monday, after what he said is a crisis of confidence in law enforcement in the city.
"When the fragile trust between the two essential parts of our community are frayed, or as I believe to be the case here -- decimated, then people are not safe," said Platkin.
The takeover comes after the March 3, 2023 officer-involved shooting of Najee Seabrooks, 31, who police say called begging for help as he tried to commit suicide by cutting himself and threatening officers.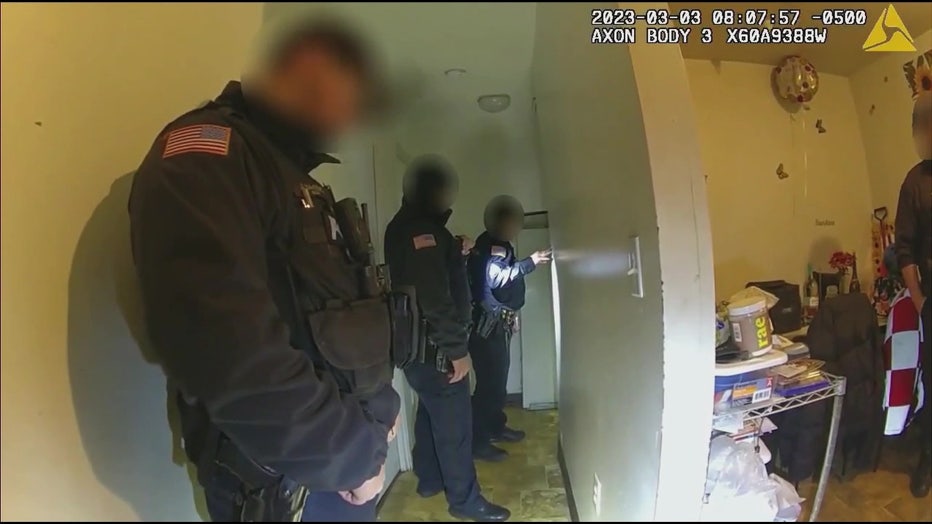 Paterson police bodycam video from the shooting.
"That boy was bleeding out and they lit him up," said Bishop Jethro James of Paradise Baptist Church.
"Paterson Police Department is corrupt and someone needs to come in and take this whole entire department over," said Nicki Carter, a cousin of Seabrooks.
PREVIOUS: Paterson police release body camera video of fatal Najee Seabrooks shooting
Platkin says his office is assuming control of all police functions and installing a 25-year NYPD vet Isa Abbassi as officer in charge.
The AG is also implementing ARRIVE Together training, where a mental health professional pairs with an officer when responding to calls for people in crisis. He is revising the statewide use-of-force policy for barricaded individuals. 
Platkin said he is forming a group to study and produce policy recommendations to help New Jersey police departments better serve the community.
"Something has to change, and it will change starting now," Platkin said. 
Paterson Mayor Andre Sayegh has also come under fire for supporting the police officers involved in the shooting, but said today, he looks forward to working with the AG Office and improving the Paterson Police Department.