Paterson's mayor reacts to fatal police-involved shooting of Najee Seabrooks
PATERSON, N.J. - After public outcry, the New Jersey attorney general released 911 recordings and body camera video of the fatal police-involved shooting of Najee Seabrooks who had locked himself in a bathroom while experiencing a mental health crisis.  
Paterson police say, while trying to get him to come out, he charged them with a knife, prompting them to open fire.  
It started back on the morning of March 3. Seabrooks, 31, was gathering knives from his family's kitchen and locked himself in bathroom, claiming someone was trying to kill him. According to his family, they believed he had smoked something and was hallucinating and behaving erratically.
PREVIOUS: Paterson police release body camera video of fatal Najee Seabrooks shooting
In newly released audio and police body camera recordings, the New Jersey AG is hoping to clarify exactly what led up to Patterson police opening fire on the man on crisis— killing him after he called them for help.
Officers arrived just before 8 a.m., with crisis negotiators, an emergency response team, and the fire department. Seabrooks refused to come out, telling them he has two knives and a gun.
Two hours later, police say there was a large crash, water started flooding the bathroom.
Seabrooks was cutting himself and bleeding. They tried to break down the door, pleading with Seabrooks to no avail, even using projectiles to attempt to subdue him. 
Four hours later, body camera shows Seabrooks lunge at the officers, they say while holding a knife and two officers opened fire.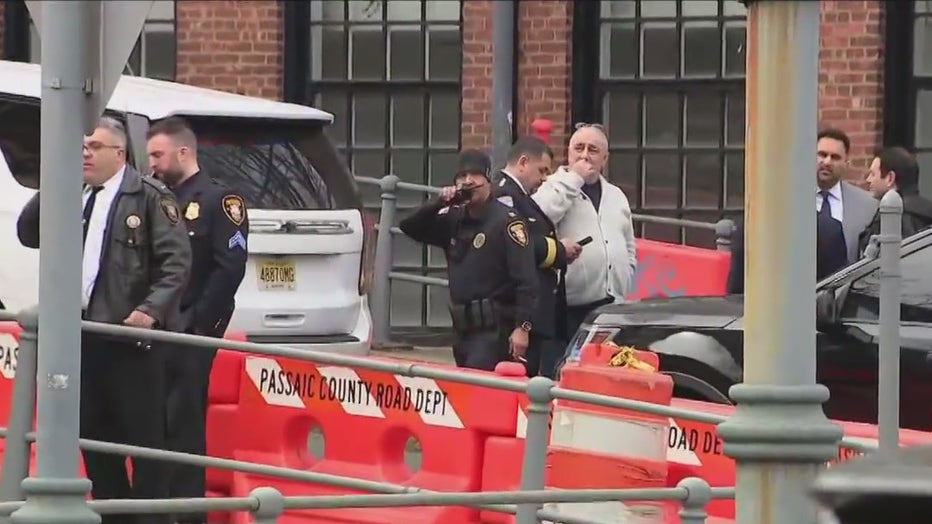 A man is dead after a police-involved shooting in Paterson on Friday afternoon. 
READ MORE: Man killed after police-involved shooting in Paterson
"I'm not sure why the emergency response team was called," said Liza Chowdhury, Paterson Healing Collective project director, "where there's full SWAT gear pointing guns at the door."
The Patterson Healing Collective, a group Seabrooks worked with as a violence, intervention specialist, and who were a part of a protest against the police shooting, says he asked for their help that morning, but police told them not to intervene. 
"I think what this whole situation shows is that police officers that were assigned to that case are not equipped to handle mental health," Chowdhury said.
"It's an ongoing investigation," said Paterson Mayor Andre Sayegh, "but from what I've read so far it looks like the officers did everything they could to prevent a tragic outcome."
Sayegh is asking for people to suspend judgment, let the investigation play out, and keep the family of Najee Seabrook in prayer.