Jordan Neely chokehold death: Protesters clash with police, jump on subway tracks
Outrage over the chokehold death of Jordan Neely reached new heights Saturday when protesters clashed with police and jumped on subway tracks inside the Lexington Avenue/63rd Street subway station.
Activists are calling this a recurring story of injustice and racism.
"Here you are 60 years later being choked on subways," American civil rights and social justice activist Al Sharpton said to a crowd on Saturday.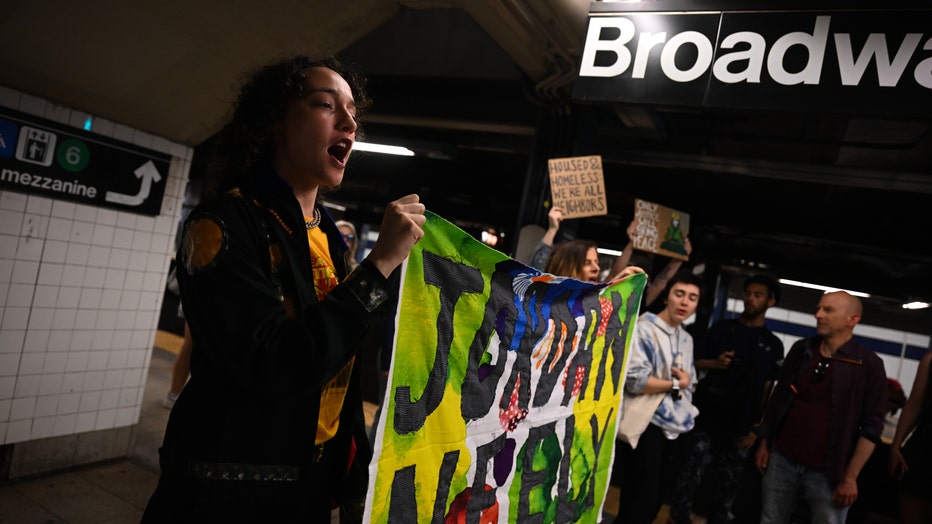 Protesters hold "Jordan Neely" signs at the Broadway/Lafayette Street subway station during a "Justice for Jordan Neely" protest on May 06, 2023 in New York City. (Photo by Alexi Rosenfeld/Getty Images)
Police said several protesters were arrested for fighting with officers. Video showed the protesters blocking an oncoming Q train. 
Neely was killed on the F train. The medical examiner called his death a homicide. Viral video shows Marine veteran and college student Daniel Penny holding Neely in that fatal chokehold. The Manhattan District Attorney is now deciding whether or not to bring charges.  
RELATED: What we know about the death of Jordan Neely
In a statement, the law firm representing Penny said:
"When Mr. Neely began aggressively threatening Daniel Penny and the other passengers, Daniel, with the help of others, acted to protect themselves, until help arrived. Daniel never intended to harm Mr. Neely and could not have foreseen his untimely death."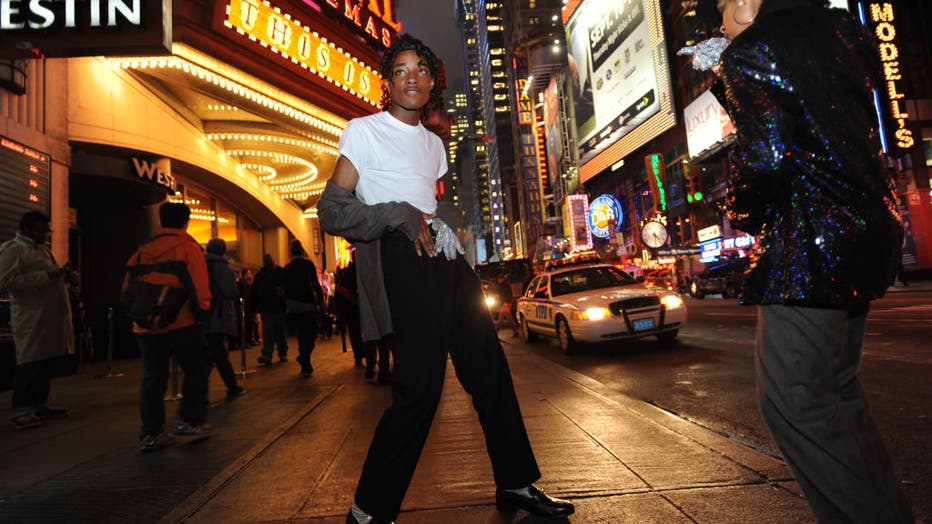 Jordan Neely is pictured before going to see the Michael Jackson movie, "This is It," outside the Regal Cinemas in Times Square in 2009. (Andrew Savulich/New York Daily News/Tribune News Service via Getty Images)
Neely was reportedly harassing riders and possibly having a mental health episode.
Neely was once best know for impersonating Michael Jackson. He was experiencing homelessness and witnesses said he was shouting about his situation right before he was restrained on that train.
"The message to law enforcement is very simple – Jordan Neely deserves justice and when they chose not to arrest …  they sent a clear message to us that they thought Jordan Neely's life doesn't matter," Activist Kimberly Bernard said.