Fentanyl: The danger at our doorstep
Some people think the deadly danger of illegal drugs is far away from their lives and their homes. But in reality, the Drug Enforcement Administration (DEA) says, it's everywhere, and closer than you think. Now a baby's tragic death is heightening that awareness and bold new prevention efforts are underway to save lives. 
The fentanyl overdose death of 1-year-old Nicholas Domenici and the poisoning of three other small children at a Bronx daycare center stunned everyone. 
Federal prosecutors say the daycare also housed a drug operation where fentanyl was in close proximity to children. More of the deadly drug was stashed in secret hiding places. 
For baby Nicholas's father, who says they carefully chose the licensed daycare, it's a devastating grief. Otoniel Perez says his heart is breaking.
RELATED: Nearly $1.5 million of fentanyl seized in the Bronx, blocks away from daycare where 1-year-old died
Fentanyl overdose
Frank Tarentino, the DEA's Special Agent in Charge of the NY Division, says this tragedy is an example of how pervasive the danger is.  He says the chemicals used to make fentanyl are coming mostly from China and India and go to Mexico where the cartels turn them into fentanyl.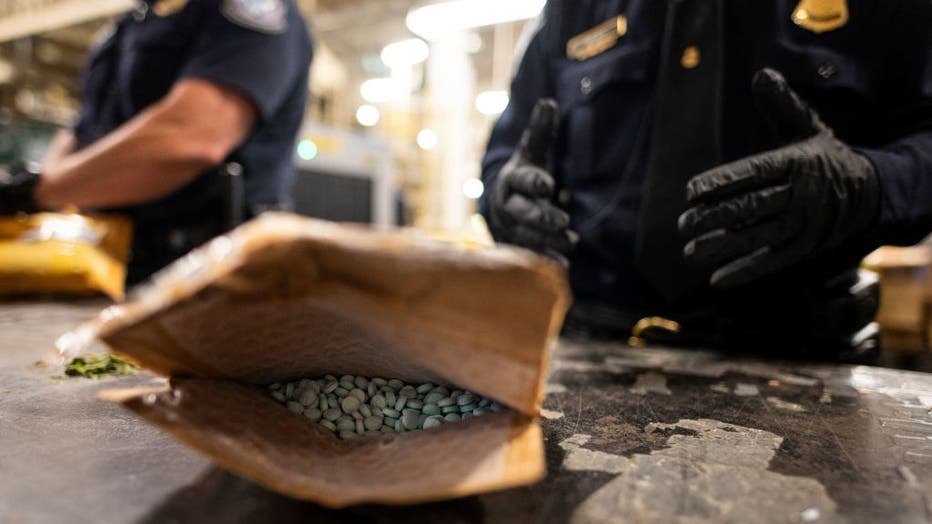 File: An officer from the US Customs and Border Protection, Trade and Cargo Division finds Oxycodone pills in a parcel at John F. Kennedy Airport's US Postal Service facility on June 24, 2019 in New York. (Photo by JOHANNES EISELE/AFP via Getty Image
They use many methods to get it into American cities and towns. Illegal drug users no longer have to go to a drug dealer in a sketchy neighborhood to get fentanyl laced pills, cocaine or heroin. It's much easier than that. 
"We have evidence that reveals that the traffickers are using social media to move their poison," Tarentino said.
RELATED: Bronx day care operator tried to cover up fentanyl operation: feds
RELATED: Search continues for suspect in Bronx daycare death as family mourns young victim
'One pill can kill'
The DEA says "one pill can kill." So can the powder alone. A small quantity on a pencil eraser is enough to kill. Plus the DEA says practically every illegal drug now contains fentanyl, even methamphetamines. 
Parents who think their children are immune from the drug danger by being in a low-crime ZIP code are missing the point. 
"What we say is that anybody that has a phone, potentially has a drug dealer in their pocket because they're so easily accessible and so easily obtained on these different platforms," added Tarentino.
New York City's special narcotics prosecutor, Bridget Brennan, says there is one fatal drug overdose in the city every three hours.
Statewide, it's even worse, with one overdose death every 90 minutes, says Dr. Chinazo Cunningham, Commissioner of the Office of Addiction Services and Supports. 
Dr. Cunningham strongly believes everyone should have the overdose reversing drug Narcan, which is a brand name of Naloxone and says, "everybody can save a life, because overdose deaths are preventable, and what's better than saving somebody's life?"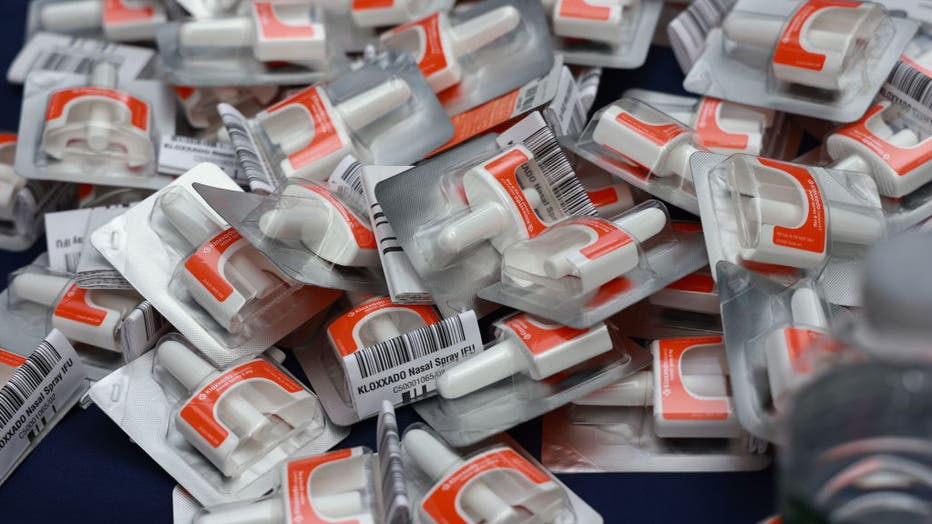 Naloxone, which can be administered as a nasal spray and can quickly reverse an overdose from opioids, including heroin, fentanyl, oxycodone, hydrocodone, codeine, and morphine. (It will not work on overdoses from cocaine, methamphetamine, or other n
Emergency medicine doctors say fentanyl kills by slowing down and then stopping a person from breathing. If administered soon enough, Narcan can save their lives, as it did three of the infants at the Bronx daycare.
RELATED: Inside the NYPD's dismantling, takedown of violent Bronx gang
RELATED: Feeling the financial burden of today's economy
Where to get Narcan
In New York City, anyone 16 or older can get Narcan which is free at most pharmacies.
Information is available at nyc.gov/naloxone NY State also has a program which you can access at oasas.ny.gov.
"The most common form is a nasal spray, the name brand is Narcan, and that's what's now available over the counter, so it's really easy to use. It's one spray, each side of the nose, it takes about a minute for it to work, so it's pretty easy for everybody to use, and it's safe," says Dr. Chinazo Cunningham, OASAS commissioner. 
Dr. Sandeep Kapoor, an emergency medicine and addiction services specialist with the Northwell Health System, says, "the reality is the sooner we raise our awareness and get our antennas up and realize there's so much risk out there, yet there's tools available to us, that's when we can start making a big difference." 
There's a lot more to this. We get into it with our panel of experts on the next episode of Street Soldiers, Friday night at 10:30p ET on FOX 5 NY and via live stream on the free FOX5NY app.
Free resources on fentanyl addiction and overdose prevention: