Feeling the financial burden of today's economy
NEW YORK - It seems like everywhere we look, prices are going up. It costs more to eat, more to get around, and more to pay many or our regular monthly bills. 
People are feeling the pinch in a variety of unexpected ways, and trying to find new strategies for making ends meet. 
MTA subway and bus riders are dealing with a fare hike for a service many rely on to get to and from work. Drivers are faced with toll increases at the same time gas prices are going up. 
RELATED: Bronx day care operator tried to cover up fentanyl operation: feds
RELATED:  Residents rally for affordable housing instead of another homeless shelter
The upward trend is reflected in the latest Consumer Price Index report from the federal government. 
No matter what's going on you need to have a strategy, says financial planner Melanie Perry.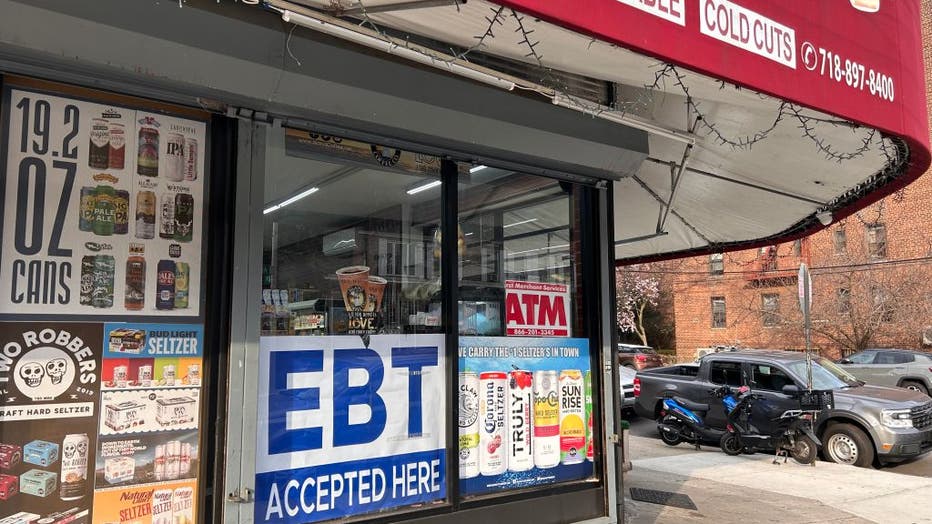 Local Bodega with EBT, Electronic Benefit Transfer, Accepted sign in window, Queens, New York. (Photo by: Lindsey Nicholson/UCG/Universal Images Group via Getty Images)
"You've got to budget, you've got to be purposeful in your spending, you have to save your money, you have to continue to level up your skill set so you can get a higher position and begin to monetize your talents through a job." 
Many shoppers have noticed some of the biggest increases at the grocery store.
Others have seen rises in streaming platform fees, and are now watching free channels with commercials.  Using coupons and shopping on sale is a way of life for Yahaira Tejeda a single working mother of three boys. 
She tells us she's become ultra conscious of where every dollar she earns goes, even on the basics like school uniforms.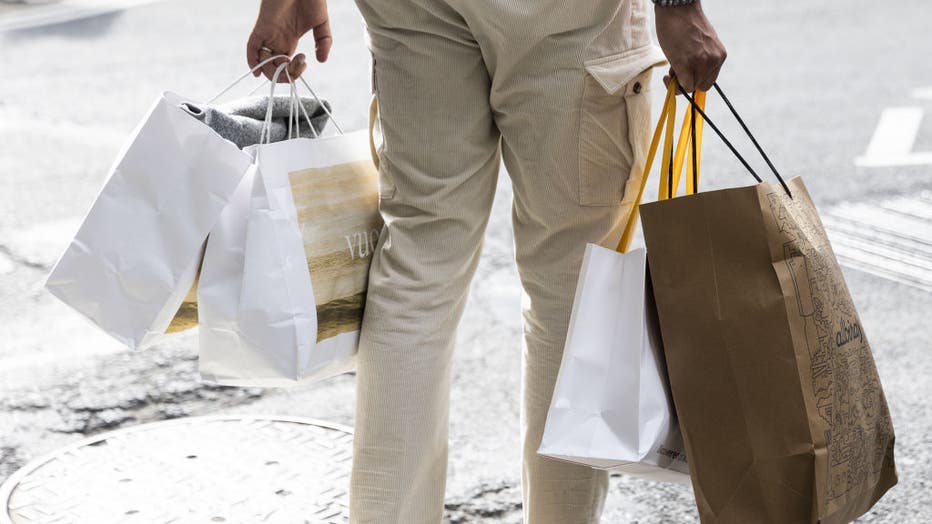 US retail sales fell in February after a surge in the prior month, suggesting consumer spending, while holding up, is getting challenged by high inflation. Photographer: Angus Mordant/Bloomberg via Getty Images
"For example, the pants, their uniform pants, I already know June and January are the times when Old Navy puts those pants on sale. I will get them for $8 and regular price is $30, so I'm already saving." 
With so many increases, it's easy for spending to rise without realizing it. That could quickly lead to trouble if you don't plan, says Wells Fargo Advisors senior vice president Mark C. Smith. "Have a fixed budget, know what you're spending every single month. If you're bringing in less money than you're spending every month, you're going to have to make drastic changes,"
Smith says if you don't make changes, you're headed towards bankruptcy. He says beware of using credit cards to close the gap.
"If you don't have the discipline to pay your bill at the end of the month, in total, rip up the credit card and throw it in the garbage." 
We get into the reasons for this and get tips from our panel on the next episode of Street Soldiers on Friday.