Christal's New York: What to see, eat and experience
NEW YORK - Christal Young is a native New Yorker who's always searching for interesting things to do, see, eat and experience in New York City. 
Christal's New York takes a look at what could be good for every member of the family.
Beyond King Tut: The Immersive Experience
The exhibit, Beyond King Tut: The Immersive Experience, is an intimate glimpse at an iconic figure in history. A story 3,000 years in the making, Beyond King Tut takes you on an adventure flooded with sight, sound and intrigue into the world of the boy king who took the throne at the age of nine and reigned as pharaoh in 1332 B.C. Tut's almost untouched grave was discovered 100 years ago in the desert outside of Cairo, Egypt. You can catch at Pier 36 on the Lower East Side. Tickets are available HERE.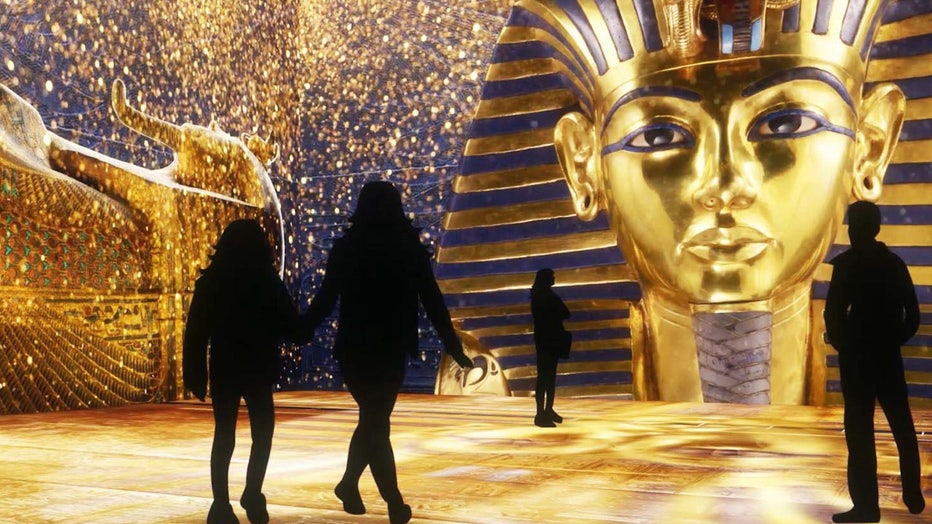 Monet's Garden
At Monet's Garden, you'll be transported into the lush artwork of French painter Claude Monet, the father of impressionist painting. His garden in Giverny, a small town outside of Paris, was the inspiration for many of his famous pieces. Elaborate installations and projections, combined with music, create rushing worlds of color, making the paintings come alive.  There's even a smell component. As you stroll across Monet's Bridge, your movement activates the scent of lavender. The exhibit is located at 30 Wall St. Tickets are available HERE.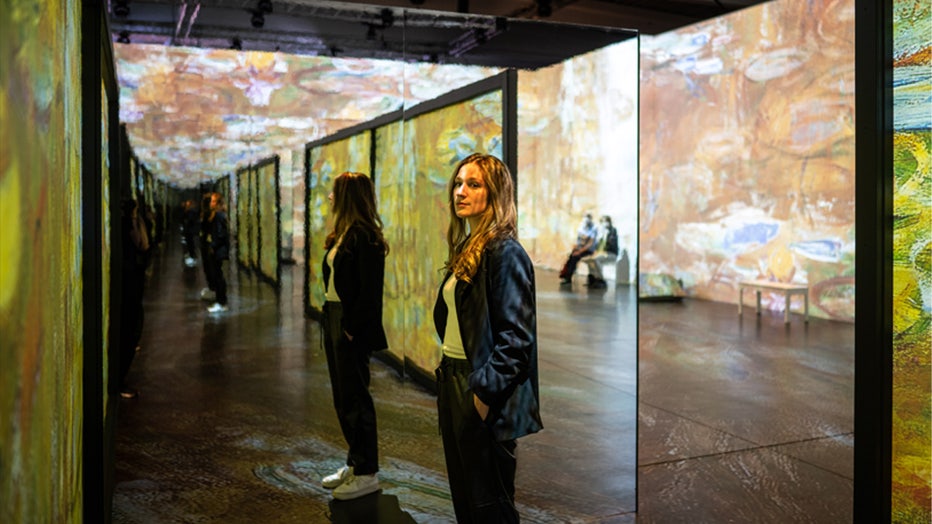 Inter
The immersive exhibit Inter now lives in Soho at 415 Broadway. It's goal? To help you explore the elements that shape our world and senses. You can investigate reality further, unlock your potential and see the world through a different lens. There's also a unique feature that allows you to make art with your movements. Tickets are available HERE.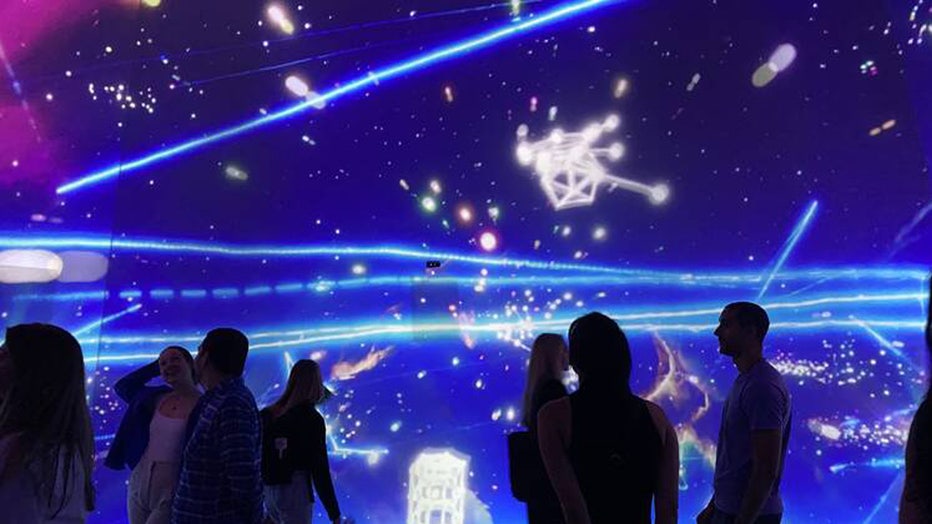 Gustav Klimt: Gold In Motion
In Lower Manhattan, at 49 Chambers St., the landmark Emigrant Savings Bank building has been transformed into a permanent venue custom designed for art experiences called Hall des Lumières. Its first exhibit is Gustav Klimt: Gold in Motion, a thematic journey through the sensuous and revolutionary art of the acclaimed Viennese painter. The projection technology mapped to fit the space makes the experience unique. Tickets are available HERE.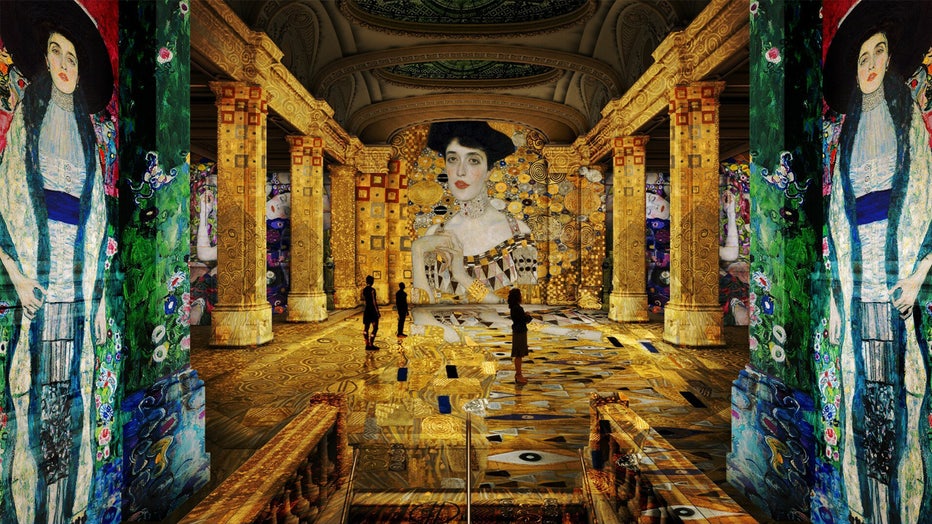 Immersive: Frida Kahlo
In Dumbo, Brooklyn, you can learn more about the life of change maker Frida Kahlo through an immersive exhibit that explores Frida's complicated and fascinating world. Turning tragedy into triumph, she learned to paint while recovering from a tragic accident that occurred when she was 18. Immersive: Frida Kahlo examines the life of one of the most influential artists of all time. Tickets are available HERE.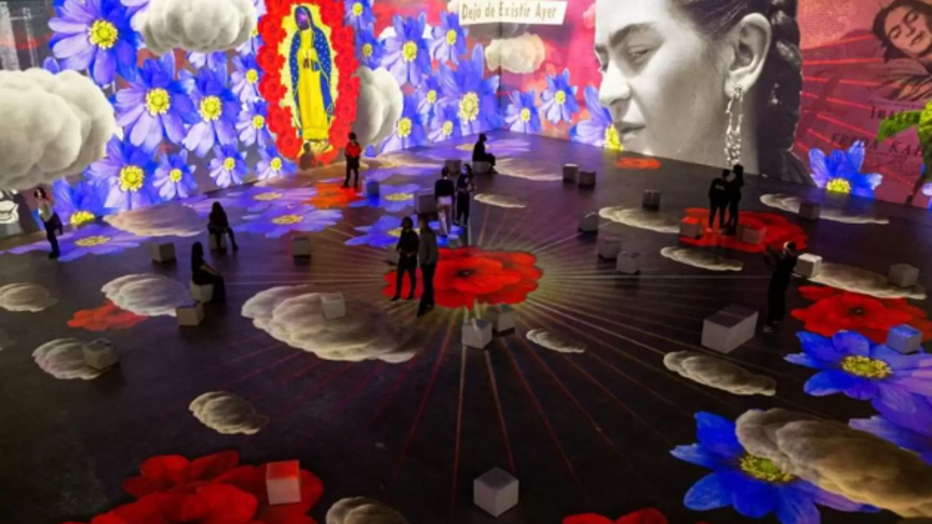 Virgil Abloh: Figures of Speech Exhibit
Virgil Abloh: Figures of Speech traces two decades of the late artist's work. Abloh designed for his clothing line off-white and Louis Vuitton. Prolific with his pen, he loved to sketch, was a trained architect and a passionate DJ who worked closely with curator Antoine Sargent for three years to bring this exhibit to life. The exhibition at the Brooklyn Museum located at 200 Eastern Parkway, addresses all the layers of Abloh's creative genius. It runs through Jan. 29.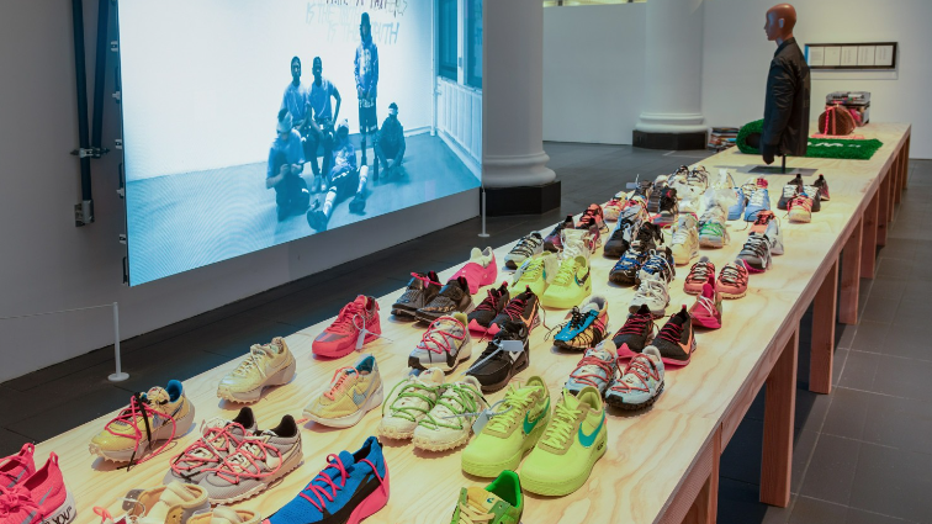 Shoes: Anatomy, Identity, Magic
If you love shoes, then step up to the exhibit at The Museum at FIT located at 227 West 27 St. in Chelsea. Shoes: Anatomy, Identity, Magic explores our fascination with what adorns our feet. You'll find shoes that are mirrored, one's that are inspired by Cinderella's glass slippers and ancient foot binding shoes. Bring your walking shoes to check out the exhibit. There's a lot to see and ponder.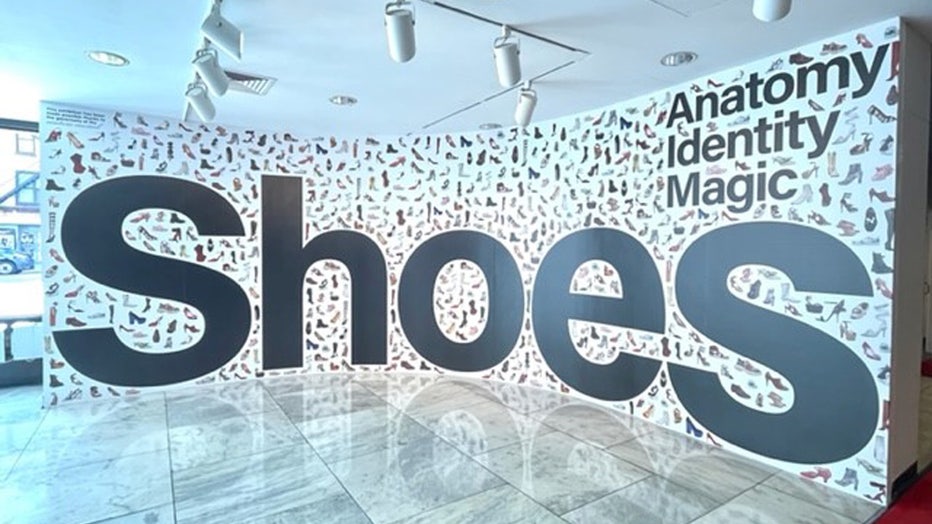 Thierry Mugler: Couturissime
Unique, edgy and thought-provoking, the fashion artistry of French designer Thierry Mugler is being celebrated in the Brooklyn museum's new exhibit Thierry Mugler: Couturissime. It's the first exhibition to explore his creative, fascinating designs. Mugler set and defined trends, designing until his death is January. His hallmarks were bold silhouettes, unorthodox techniques and unusual materials, like vinyl, chrome, plexiglass and latex. Kim Kardashian, Cardi B and Beyoncé have all rocked his avant-garde looks. But iconic men loved his designs too like rocker David Bowie. Mugler's provocative collections and theatrical shows helped him make his mark on fashion history and the world.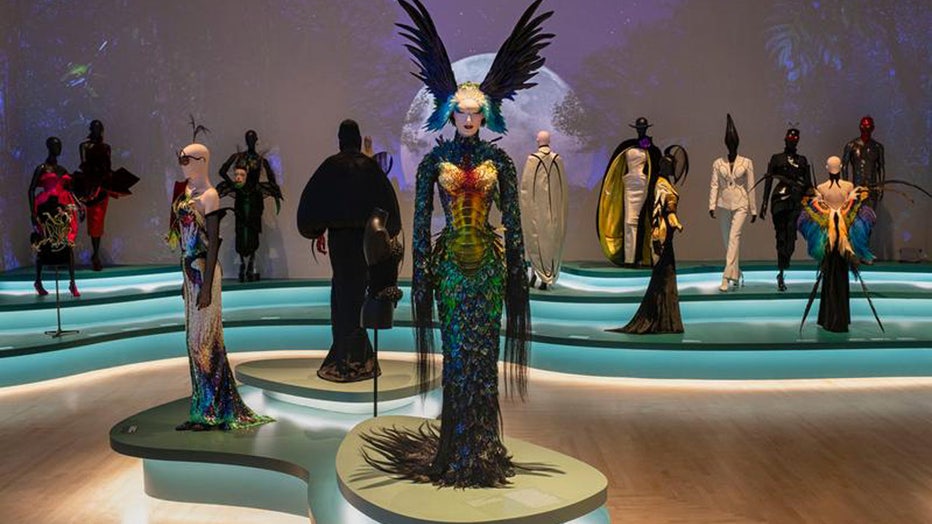 Great N.Y. Noodletown
Located in Chinatown at 28 Bowery St, Great N.Y. Noodletown is consistently given high marks for its food that does not break the bank. From timeout Magazine to The New York Times, it's written up as a true NYC bargain. The roast pork over fried rice is just $4.25. There's actually a whole page of dishes under $10, including the rice congee which starts at $3.95. From the award-winning ribs to the noodles, every shape, every size, the menu is chock-full of bargains like their won-ton soup, which is $7.50. Owner Steve Li says the real secret sauce is concentrating on just a few things and doing them really well. Most days, there's a huddle by the door, even before lunch. Legendary food writer Anthony Bourdain was a fan. So is Chef David Chang of Momofuku Fame. This is one of those rare restaurants where tourists and locals love it in equal measure. Closed for months for renovations, there's new lighting and a new look but what hasn't changed – tasty food that always hits the spot.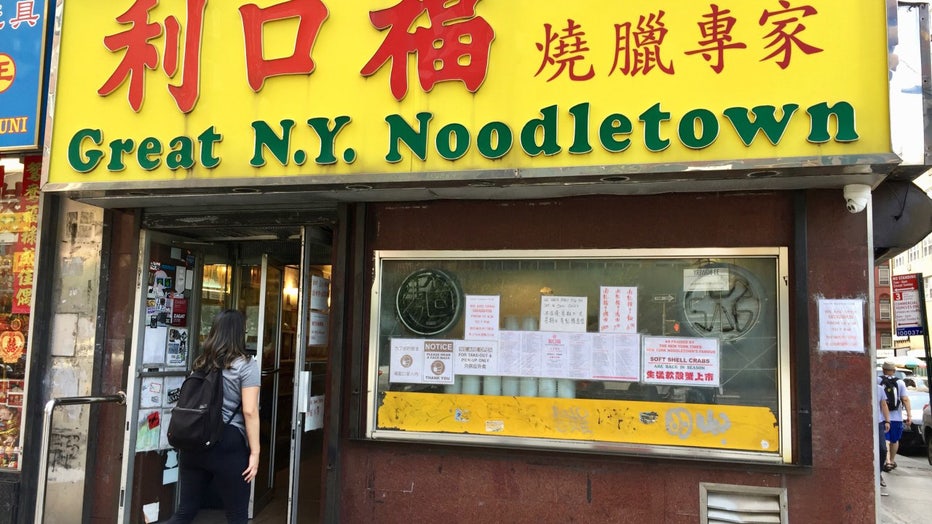 Rowdy Rooster
Rowdy Rooster is an East Village gem hiding in plain sight. Located on First Avenue between 9th and 10th streets, they specialize in Indian fried chicken. These are flavors straight from the streets of Mumbai. There are five levels of spice and several under $10 menu items, like the lil' rowdy chicken sandwich for $9 and the boneless smooth operator nuggets, also $9. There are plenty of veg options like the chili cauliflower bowl. If you're one of those people who think that spice is nice, try wrestling a rowdy rooster.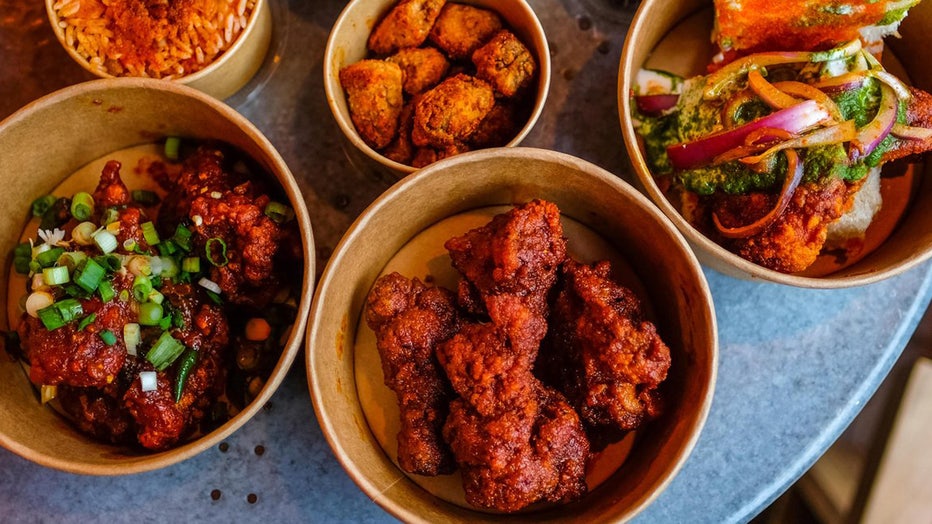 Lolo's Seafood Shack
At Lolo's, located at 303 West 116Th St. in Harlem, island vibes rule. The relaxed atmosphere transports you straight to the sandy shores of the Caribbean. There are lots of menu items under $10. The $7 corn on the cob side is a favorite, and for under $10 the lunch specials come with either rice and beans or French fries. Everything is made fresh daily. Also under $10 is the classic jerk shrimp and the vegan coconut curry shrimp.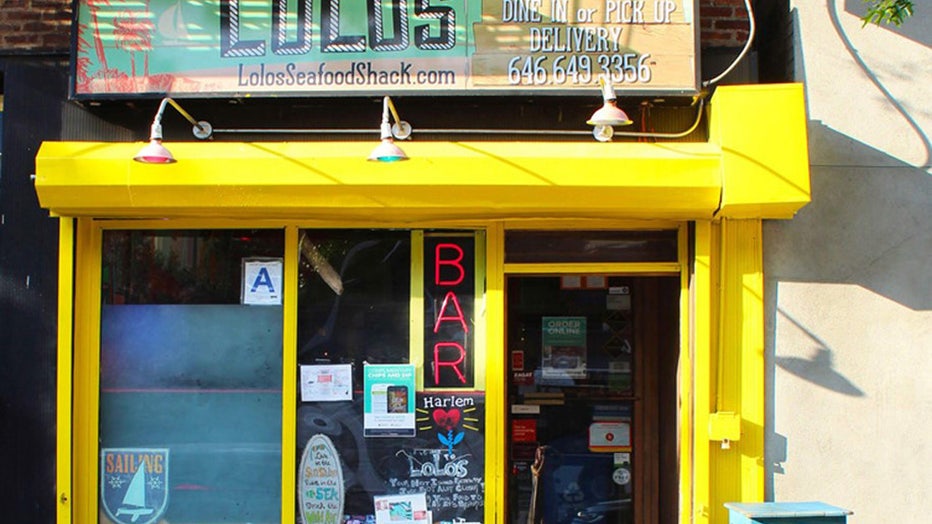 Ralph Rolle: Drummer & Cookie King
Ralph Rolle never misses a beat. He's a legendary drummer who's toured with other legends like Nile Rodgers and Cher. Ralph was the Apollo drummer for 16 years. He's also an instructor who teaches all over the world. Rolle is a man who wears many hats, drummer by night, cookie king during the day. He started the company Soul Snacks in 1996. You can buy his cookies in places like Walmart and Kroeger and there's a fresh baked line. His newest venture is opening a new facility in the Bronx that will include a culinary arts program. Rolle is the ultimate multitasker, iconic in the kitchen and on stage.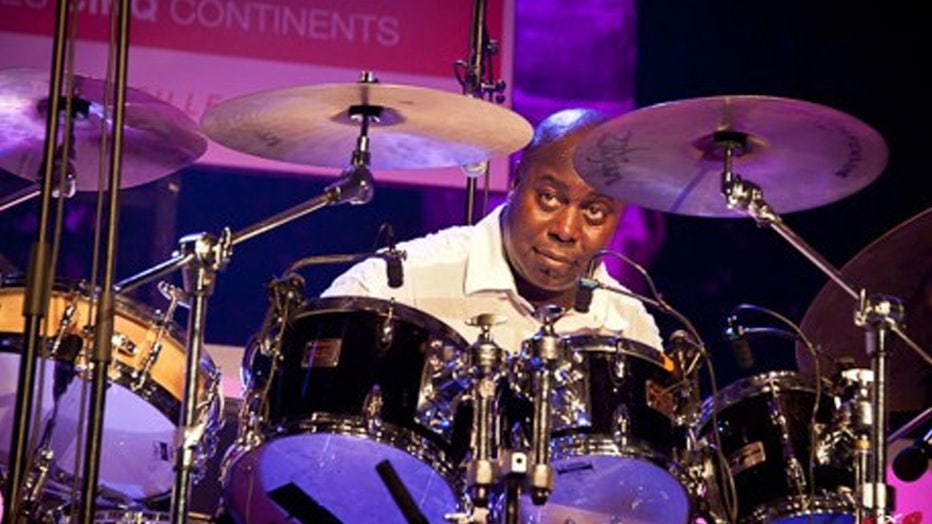 Wick and Pour
At Wick and Pour located at 167 Mott St. in Little Italy, you can create an amazing candle, customized for you, by you. The new location is popular with people celebrating their birthday. It's also great for a date. First order of business, picking a vessel. Then you have to choose two scents. You add a wick, measure your ingredients, then add things like coloring and dried flowers. The candle is cured, and you're ready to take it home.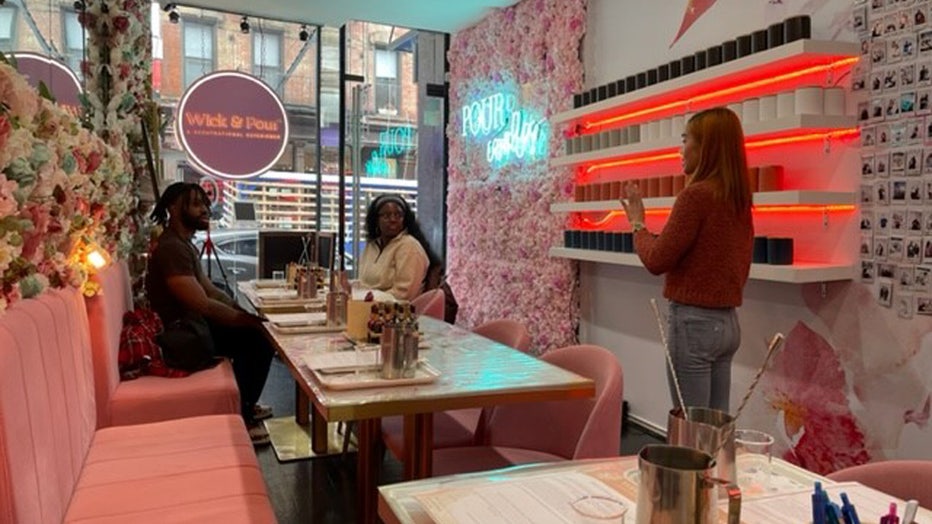 Lip Lab
It's true they say "the eyes have it" but at Lip Lab, located at 174 Prince St. in Soho, they just might disagree. This place lets you "have it your way." You can create two customized lipsticks for $100. A color menu helps you decide what shade you'd like. You also choose from a matte, satin, gloss or balm finish. A color expert formulates a sample in front of you. At Lip Lab, the motto is "mixed by color experts made by you." In less than one hour, you can leave with two shades that will never be discontinued.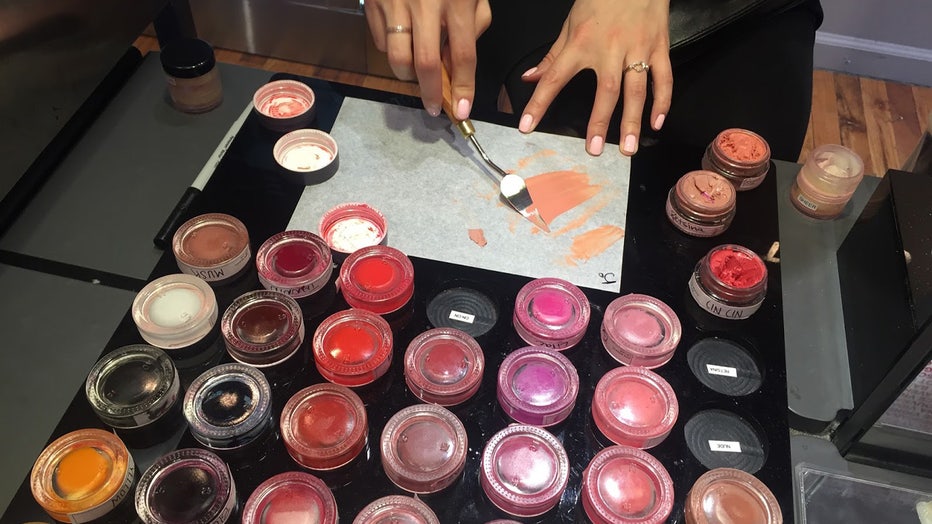 Scattered Kind
Rug tufting is the latest TikTok craze and Scattered Kind, located at 1002 Metropolitan Ave. in Williamsburg, Brooklyn, is all over it. The workshops are the brainchild of owner Andrew Kim, who worked in digital marketing until the pandemic hit when he reevaluated life and left the corporate world behind. Now he prepares your frame and supervises you, but you do all the work. Workshops cost $249, which includes a prepared frame with your chosen design.