Uber and Lyft drivers in NYC to get pay increase, likely passing on price hike to riders
NEW YORK - Prepare to soon pay more if you use Uber or Lyft in New York City.
The Taxi and Limousine Commission, which regulates for-hire vehicles, unanimously approved a pay increase for drivers at its meeting on Wednesday – and the increase takes effect Monday. The pay hike amounts to about 2.25%. 
Combined with a pay increase of more than 6% that took effect last month, drivers as of Monday will earn nearly 9% more than they did as of January 2022.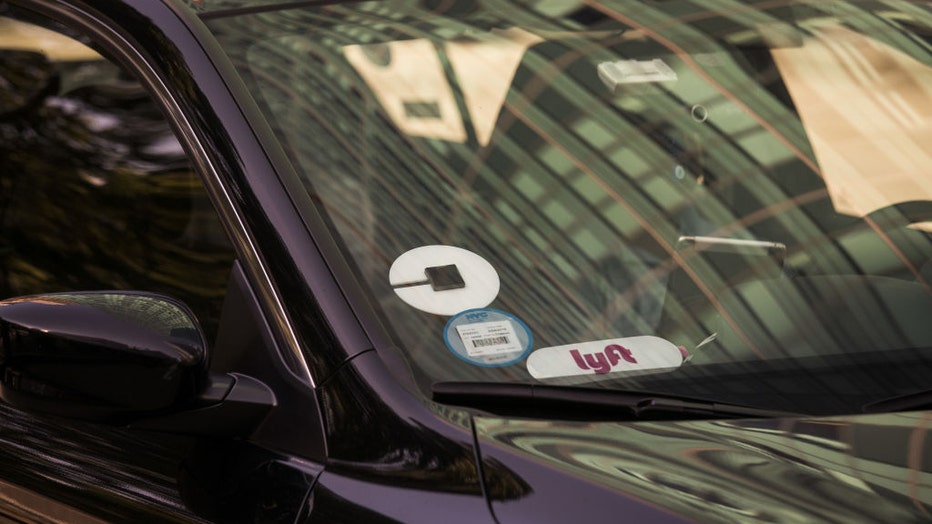 FILE - Lyft Inc. and Uber Technologies Inc. logos are seen on the windshield of a vehicle in New York, U.S., on Aug. 9, 2018. Photographer: John Taggart/Bloomberg via Getty Images
The increase comes after a long fight. Drivers participated in three strikes, including one last month at LaGuardia Airport. They have argued they don't make enough to support their families.
Last year, Uber successfully sued to stop a previously proposed driver pay increase. The TLC revised the way it calculated the increase, which led to Wednesday's unanimous vote.
Statements from both Uber and Lyft seem to indicate that the companies are on board with the pay increase. An Uber spokeswoman called it "more reasonable than what was previously proposed."
RELATED: Uber will let drivers see how much they make from rides before accepting them