Tinder now lets your parents and friends play matchmaker for you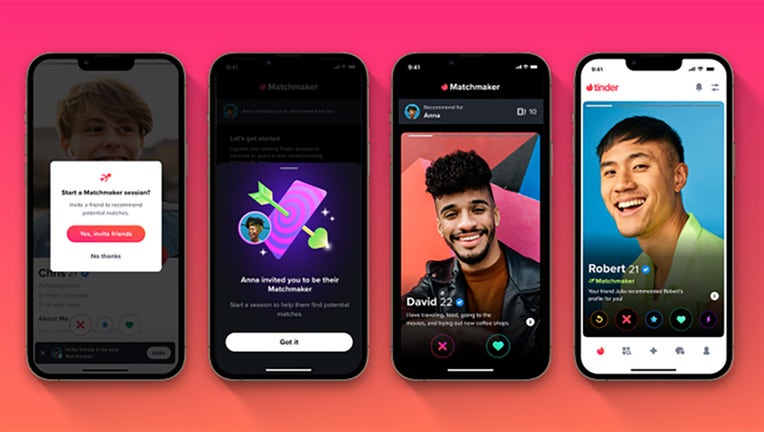 article
LOS ANGELES - For those who often discuss their dating escapades with friends and family around the brunch table, Tinder hopes to take the input from loved ones just a step further. 
The popular dating app's new feature, called Tinder Matchmaker, lets friends and family access and recommend potential matches for a user – regardless of whether they have their own profile or not.
Tinder said the new feature makes dating "a team sport" by integrating the "friend test" into the app. Input from friends and family can be quite valuable for many. 
In rolling out the matchmaking tool, Tinder cited a recent survey it commissioned with OnePoll, which found how more than 75% of singles said they discuss their dating life with friends multiple times a month.
"It gives Tinder users the added intel of seeing who their friends Like for them when considering a potential match but, just like in real life, the user ultimately decides who they want to send a Like to," the company said.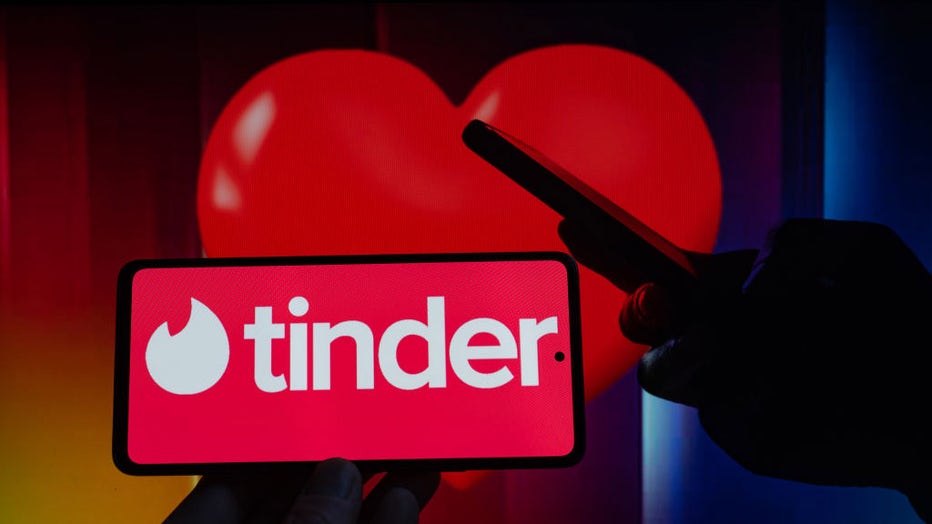 FILE - Tinder logo displayed on a phone screen. (Photo illustration by Jonathan Raa/NurPhoto via Getty Images)
Users who want to invite friends and family can share their unique profile link with up to 15 people in a 24-hour period. After following the link, the matchmaker can either log in to Tinder or continue as a guest. They then have 24 hours to "play cupid" – ie, recommending Tinder profiles to the user – before the session expires.
Tinder noted how the matchmakers can't send messages or chat on the user's behalf.
Once the session expires, Tinder users can then see the profiles their matchmakers "liked" for them, which will be marked as a "recommendation," the company said.
Tinder underscored how the Tinder user still makes the final call on who to officially swipe right on, "but now knows who their friends are rooting for."
The new matchmaking feature is available now in the U.S., as well as Australia, Brazil, Canada, France, Germany, India, Indonesia, Japan, Mexico, South Korea, Spain, Thailand, United Kingdom, and Vietnam, and will be rolling out to Tinder users globally "in the coming months."
Tinder isn't the first dating app to let friends play matchmaker. Bumble previously rolled out the ability to play cupid with its "Recommend to a Friend" feature.
Betches Media created a matchmaking-esque app called "Ship" in 2019 and Hinge similarly debuted a matchmaking app in 2017 – both of which no longer appear in the App Store.
Tinder's new matchmaking tool may be part of a wider effort to lure in new users post-pandemic, particularly younger generations. 
About 21% of Gen Z said they no longer use dating apps – while more than 90% claimed at least one frustration with using dating apps, according to a report published last year by the research firm Savanta.
RELATED: Tinder introduces top-tier subscription, Select, with a reported price tag of $499 a month
This story was reported from Cincinnati.