Thanksgiving forecast: Weather in NYC area before, after Turkey Day 2023
NEW YORK CITY - The Greater New York City area is expected to see dry and sunny conditions this Thanksgiving, as millions of people across New York, New Jersey and Connecticut set to travel for the holiday.
Here's a day-by-day weather forecast for Thanksgiving 2023: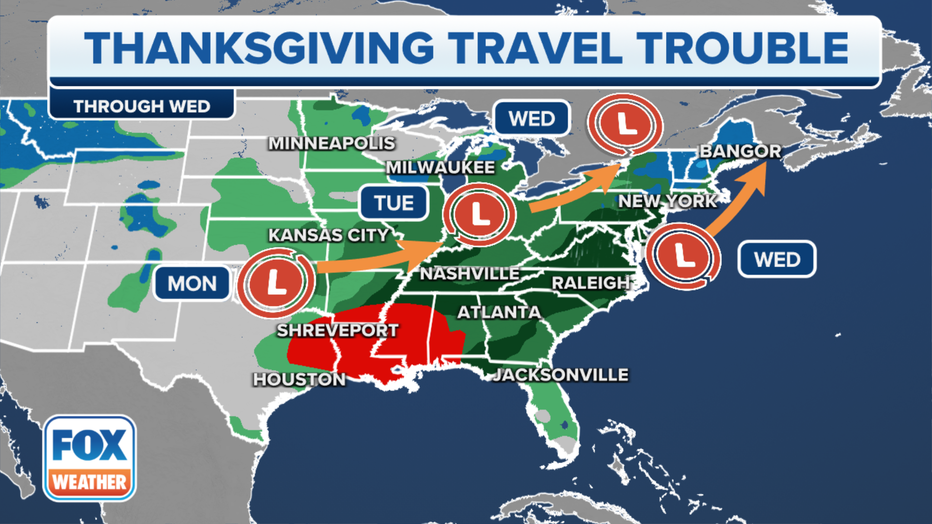 The Thanksgiving travel weather outlook. Green represents chances for rain, while blue represents chances of snow. Red represents chances for severe weather. (FOX Weather)
Wednesday: Showers end
The heaviest rainfall from this week's storm will come early Wednesday morning and is expected to let up in the afternoon. 
A secondary area of low pressure is likely to form along the East Coast near the Jersey Shore as the main system slides off the coast on Wednesday, according to the FOX Weather Center.
The new low-pressure system will likely enhance the wind impacts for coastal regions as it works its way up the coast before it moves out to sea.
The FOX Forecast Center says snow is possible in upstate New York and parts of New England.
Thursday: Dry and sunny for Thanksgiving
Thanksgiving looks to be the quietest day for weather for the week.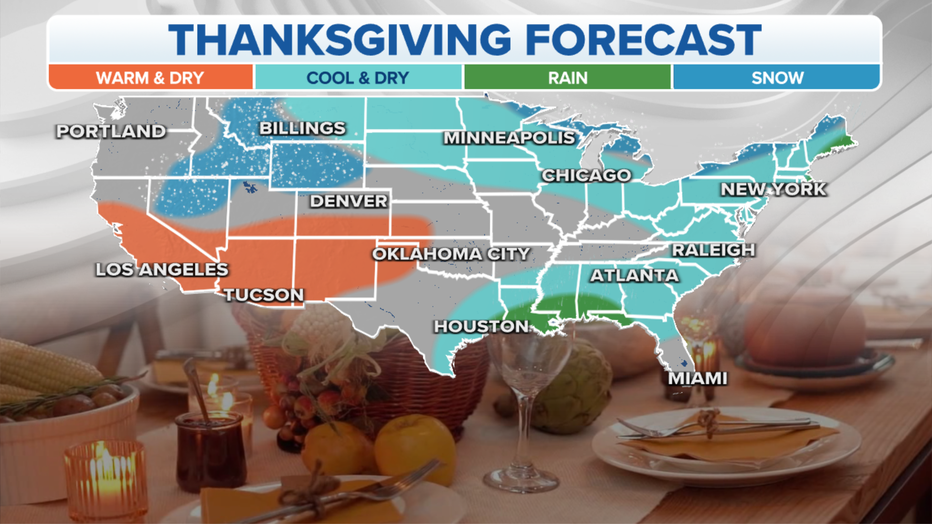 Thanksgiving forecast. (FOX Weather)
Expect a dry and sunny day.
Thanksgiving travel forecast. (FOX Weather)
Friday: Breezy
Saturday: Cold!
Sunday: Late-day showers possible
FOX Weather contributed to this report.