Prosecutors say 'proud terrorist' Sayfullo Saipov deserves death for bike-path massacre
NEW YORK - Sayfullo Saipov, the terrorist convicted in January for killing eight people and injuring 18 others during the 2017 Halloween ISIS terrorist truck attack over by the Hudson River bike path, may soon know whether he lives or dies. 
After Tuesday's closing arguments, Saipov's fate is in the hands of 12 jurors. They will decide whether he gets the death penalty or life without parole. 
Federal prosecutors say they have proven without reasonable doubt that he deserves the death penalty, saying he's still too dangerous even in jail and that he's "a proud terrorist," with no remorse, said federal prosecutor Amanda Houle.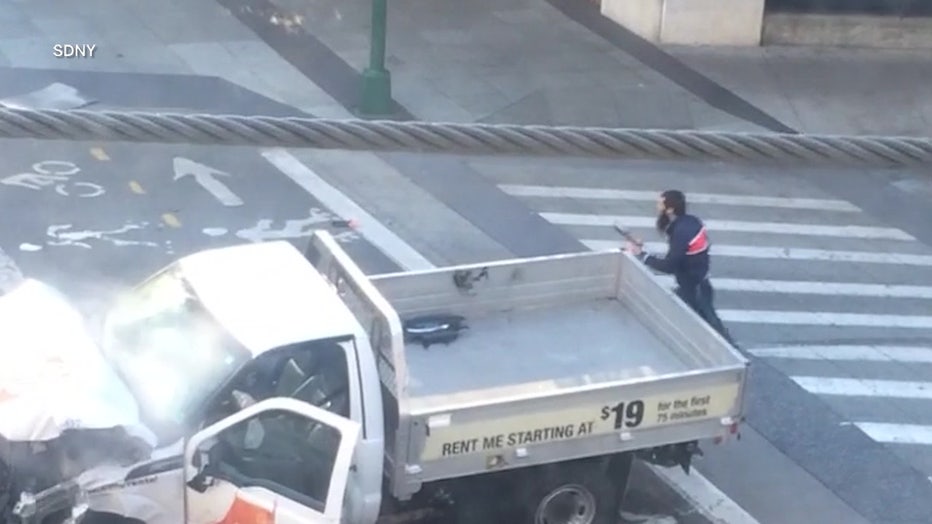 The prosecutor showed the jurors photos of the victims, dead on the bike path. The photos were brutal, she said.
"It is important to show them because that brutality is exactly what the defendant intended." 
She went on to say he deserves the ultimate punishment. Houle also re-read victim impact statements describing the pain families and victims are still going through.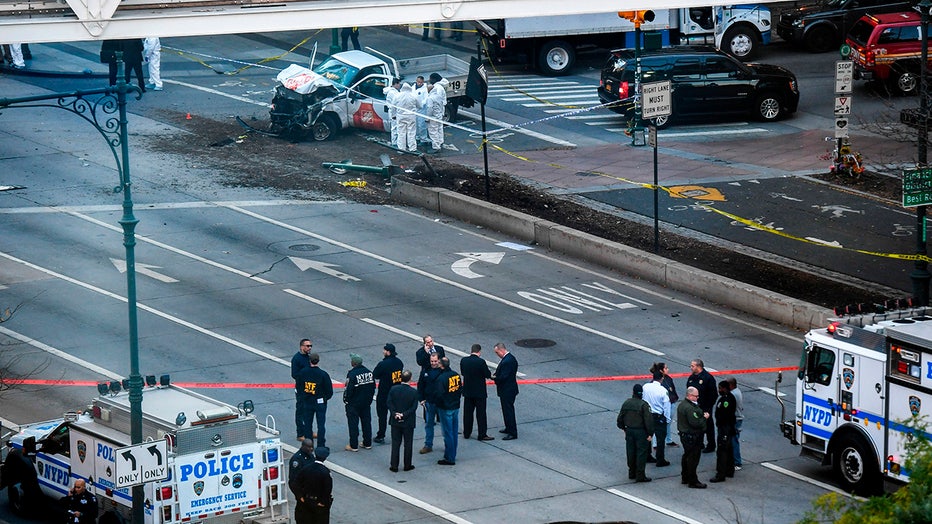 File: Investigators inspect a truck following a terror incident in New York on October 31, 2017. (Photo by DON EMMERT/AFP via Getty Images)
PREVIOUS: NYC bike path terrorist convicted
Meanwhile, the defense told the jurors they have a unique moral decision to make, saying "meeting death with more death is not the answer." 
They went back to the year prior to the attack, saying Saipov was a family man, who worked as a truck driver and who was manipulated by ISIS recruiters. 
The defense told the jurors that life in prison will be no luxury for Saipov, that he will be at a maximum security prison in Colorado for the rest of his life. 
"It is not necessary to kill Sayfullo Saipov, not for our safety or anyone else's and not to do justice," offered David Patton of the Federal Defenders of New York. 
Jurors could start deliberating tomorrow.