NYC bike path terrorist convicted
NEW YORK - An Islamic extremist who killed eight people by driving a rented truck down a bike path on Manhattan's waterfront has been convicted in federal court.  Sayfullo Saipov could face the federal death penalty in connection with the case.
Sayfullo Saipov bowed his head as he heard the verdict in a Manhattan courtroom just a few blocks from where the Haloween 2017 attack ended. Prosecutors said the Halloween rampage was inspired by his reverence for the Islamic State militant group.
Saipov rented a pickup truck near his New Jersey home, steered it onto the path along the Hudson River and mowed down bicyclists for blocks before crashing into a school bus near the World Trade Center.
Get breaking news alerts in the free FOX5NY News app!  |  Sign up for FOX 5 email newsletters
He got out of the truck yelling "God is great," in Arabic.
He had pellet and paintball guns in his hands when an NYPD officer shot him.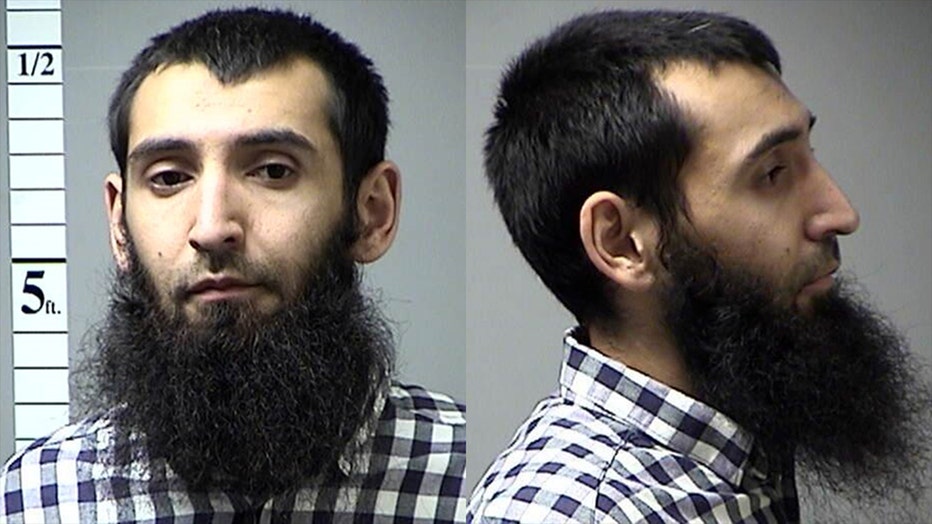 Sayfullo Saipov faced a federal terrorism trial for allegedly killing 8 people on a NYC bike path with a truck.
The vehicle attack killed a woman visiting from Belgium with her family, five friends from Argentina and two Americans. It left others with permanent injuries, including a woman who lost her legs.
Saipov moved legally to the U.S. from Uzbekistan in 2010 and lived in Ohio and Florida before joining his family in Paterson, New Jersey.
Prosecutors said Saipov attacked civilians to impress the Islamic State group so he could become a member and appeared pleased with his work, smiling when he spoke to an FBI agent afterward.
This is a developing story and will be updated.