Inside NYPD's dismantling and takedown of 2 violent Queens gangs
QUEENS, N.Y. - FOX 5 NY's Lisa Evers was embedded with an elite group of NYPD detectives as they took down two violent warring gangs accused of murders and violent shootings.
The long-term investigation began with the murder of a promising team basketball player. Now, nearly four years later, NYPD detectives say they have dismantled two rival gangs who terrorized South Jamaica, Queens residents with reckless gunfire, using drill music videos and social media to fuel the beef. 
We got an exclusive look at their focused methods, very different from the wide-net gang sweeps of the past.
Some of the more than 30 suspects were already behind bars in state prison and on Rikers Island for other crimes. 
They were brought into the 111th Precinct in New York City to be charged in the major gang conspiracy case. One suspect even cursed at our camera.
So serious were the safety concerns about the explosive rivalry between the crews – known as Money World and their opposition, or ops, the Local Trap Stars – that police booked them at separate precincts to keep their family members and associates separated when they showed up.
"It's pretty much shoot on sight when they see the opposition, and a lot of times, innocent people are caught in the middle of it," said Sgt. Jeffrey Liu, case supervisor of the NYPD's Gun Violence Suppression Division (GVSD).
It all began with one teen's murder
"This started in the Baisley Houses when Amir Griffin got shot and killed," explained Lt. Sean Finnegan, commanding officer of the 113th Precinct Detective Squad. 
In October 2019, the 14-year-old Griffin, a Cardozo High School student athlete, was the unintended target of a shooting. 
He was killed on the basketball courts near his home. Sean Brown, 18, was arrested for the murder and is part of the case.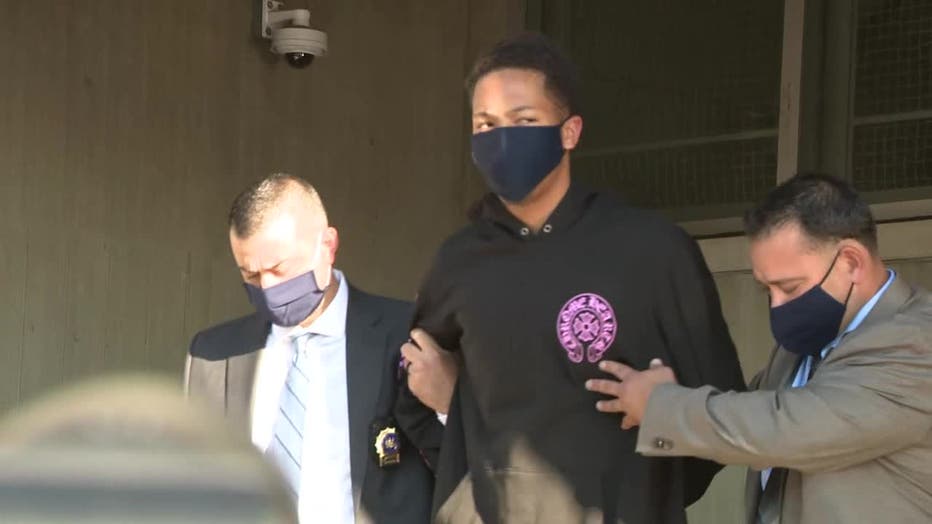 Sean Brown, 18, arrested in murder of Aamir Griffin
"That could have been me. That could've been my cousin, my nephews, and it's sad that it had to happen," said Sgt. Calvin Fergus, of the NYPD GVSD. "But today, we have justice for the family."
As detectives investigated, they found a connection to other shootings that were happening in South Jamaica. Some were in broad daylight, one even outside a high school. 
Police say an escalating rivalry between the Money World and Local Trapstar gangs was responsible.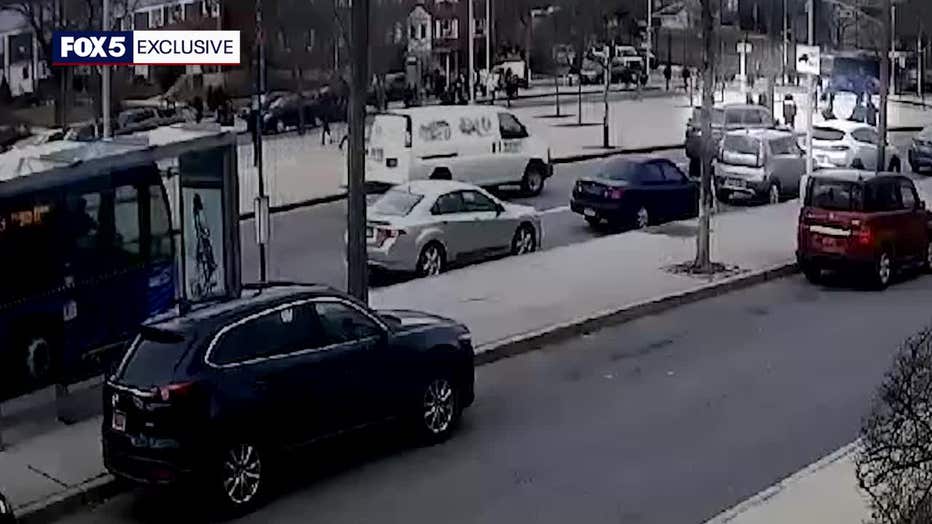 Broad daylight shooting outside a high school
"When the shooting occurs, and there's a retaliation for that shooting, it goes back and forth," said Cpt. Ryan Gillis, of the NYPD GVSD. "It seems like they're never satisfied with the amount of violence they commit, and they're always trying to get one up on their opposition."
Gillis said the rivalry is over territory, not money or drugs. The hatred heated up through social media taunts and drill music videos, where they allegedly bragged about the shootings, the actual locations and even the calibers of guns used in incidents under investigation.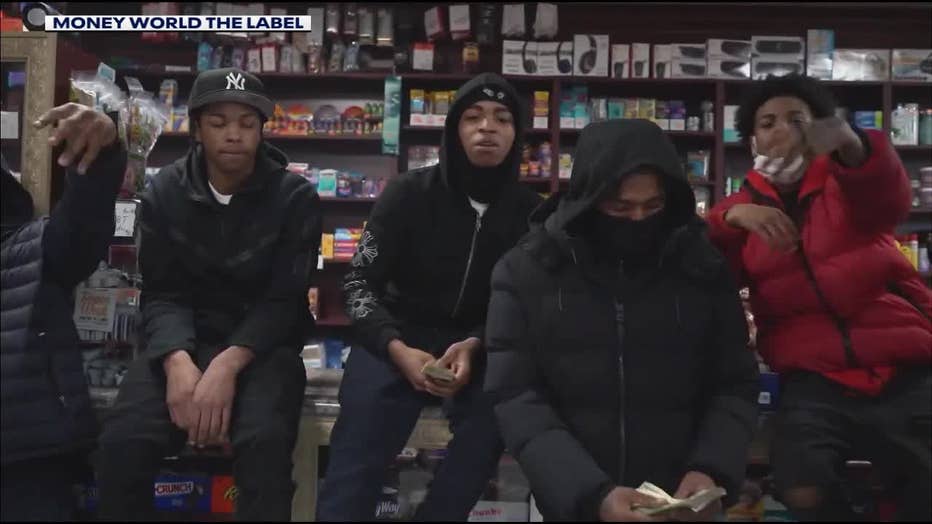 Money World The Label drill music video
"The drill rap is always a motivator, and the drill rap is so specific that they mention people that have been killed in the past, and disrespect those people that have been killed in the past, and it creates a residual effect," Gillis continued.
The day of the takedown
Deputy Chief Jerry O'Sullivan explained the operation would involve members of the NYPD Detective Bureau, and two units in particular – Queens South Violent Crime Squad (VCS) and the Gun Violence Suppression Division (GVSD).
That day, the teams prepare by getting their assignments along with orders from the supervisors about how they're going to do this right and take the suspects into custody. Detectives from local precincts, as well as the Warrants, Homicide and Narcotics Unit, provide backup and are involved in the tactical – or "tac" – meeting to review strategy.
"Most of you guys know what your position is going to be on the team. We're going to move in there, tactically, we're going to take our time when we get into the location, and communicate, that's very important," says Sgt. Mark Lewis of the Queens Violent Crime Squad (VCS).
Before we head out, they ask me and my cameraman to take precautions too – providing bulletproof vests because many of the suspects they're going after have been pre-indicted on very serious gun charges. Some are actually accused of murder.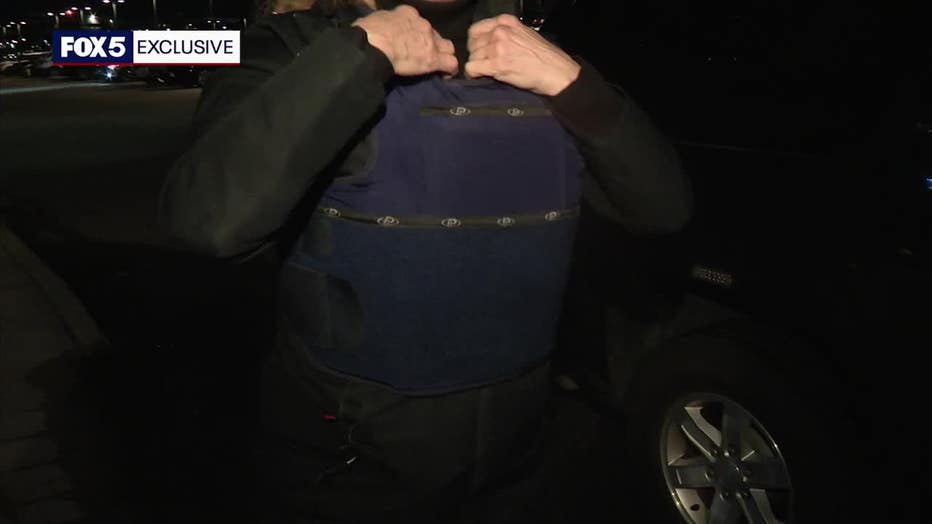 FOX 5 NY's Lisa Evers puts on a bulletproof vest ahead of the takedown.
We head out onto the highway toward South Jamaica. We're part of an NYPD caravan, going to the various locations where detectives will apprehend in the suspects in this case.
At the raid scene, detectives are able to find the person they were looking for and take the suspect in custody. They were in the house, they came out; no shots were fired. The suspect was wanted for murder and is brought in to be booked. Another team returns with a suspect who wasn't part of the original case.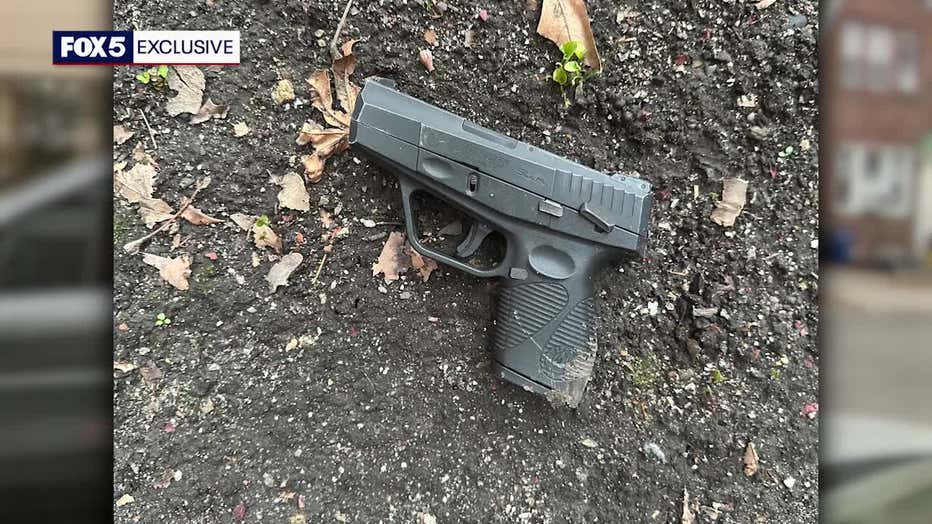 Suspect panicked and threw this gun out the window.
Police say he panicked and threw a gun out the window while the officers were looking for someone else.
The suspect even spit at our camera and cursed.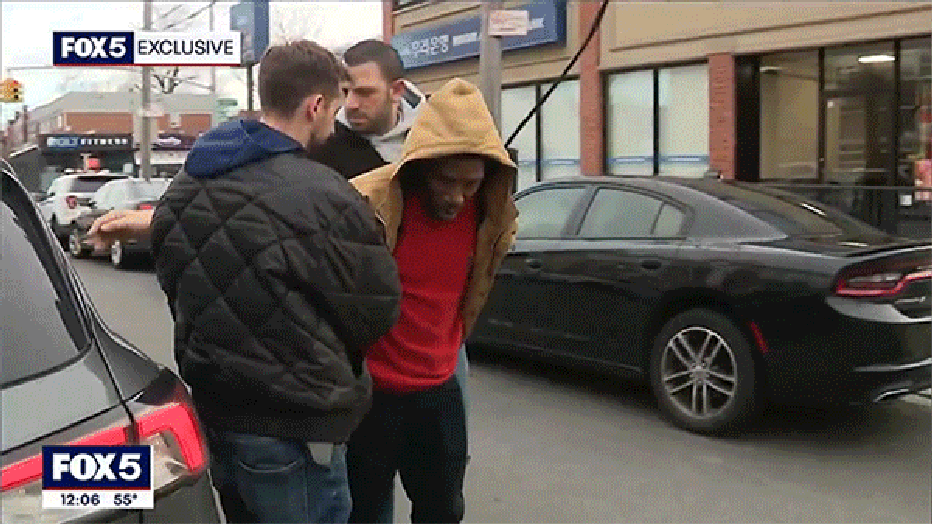 The suspect spit at the FOX 5 NY crew.
The NYPD says this case, like others in recent years, shows that when they do sharply focused investigations and take the most violent offenders off the streets, the surrounding communities experience a drop in gun violence.
"These guys did horrific violence out on the streets of South Jamaica, so it's a victory for the community today that these guys are apprehended," said Fergus. 
"Countless acts of violence, several homicides, non-fatal shootings, incidents of gunfire throughout the community, took its toll, and I'm happy we were able to deliver a clear message today that this won't be tolerated," agreed Finnegan.
All the suspects are presumed innocent until proven guilty, but the NYPD said they have more than enough evidence to support the charges so that they will not be able to shoot anyone again for a very long time.