Officer's heroic act leads to heartfelt gift: Newborn named in his honor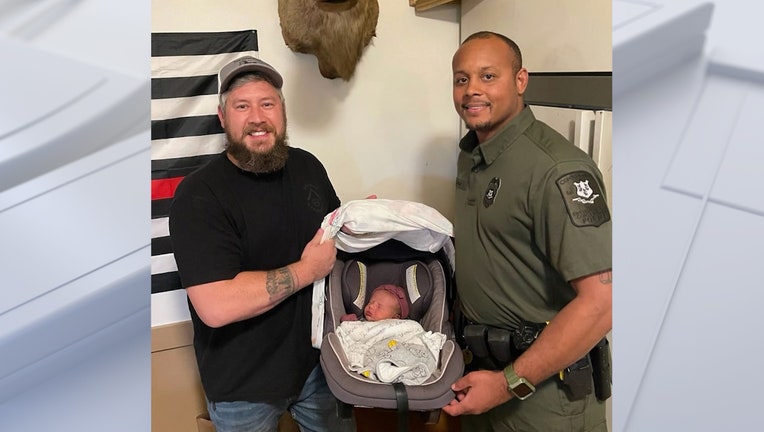 article
MERIDEN, Conn. - A Connecticut officer saved a man's life in a motorcycle accident, and in return, received one of the most heartfelt gifts.
The Connecticut State Environmental Conservation Police said on June 3, Officer Jordan Jacquo was on patrol when he heard and responded to a motorcycle accident on Route 691 in Meriden.
Jacquo was the first to arrive at the scene. 
The male victim, named Jeremy, had suffered a serious injury to his lower extremity, according to police. Jacquo then applied tourniquet to stop the bleeding which saved the Jeremy's life. 
RELATED: 'She won't let go of him': Tennessee couple of 69 years hold hands in final moments
Jeremy's family then held a fundraiser for him, and asked Jacquo to be the guest of honor.  
That's when Jeremy told Jacquo that he named his newborn daughter after the officer. Her middle name is Jordan, on honor of the officer. 
The Connecticut State Environmental Conservation Police posted a picture of Jeremy, his daughter and Jacquo on Facebook. 
This story was reported from Los Angeles.