NYC weather: Severe storms, heavy downpours possible Monday
NEW YORK CITY - The threat of severe weather is possible Monday across the tri-state area, bringing the potential for heavy downpours, severe thunderstorms and even an isolated tornado.
Severe weather outlook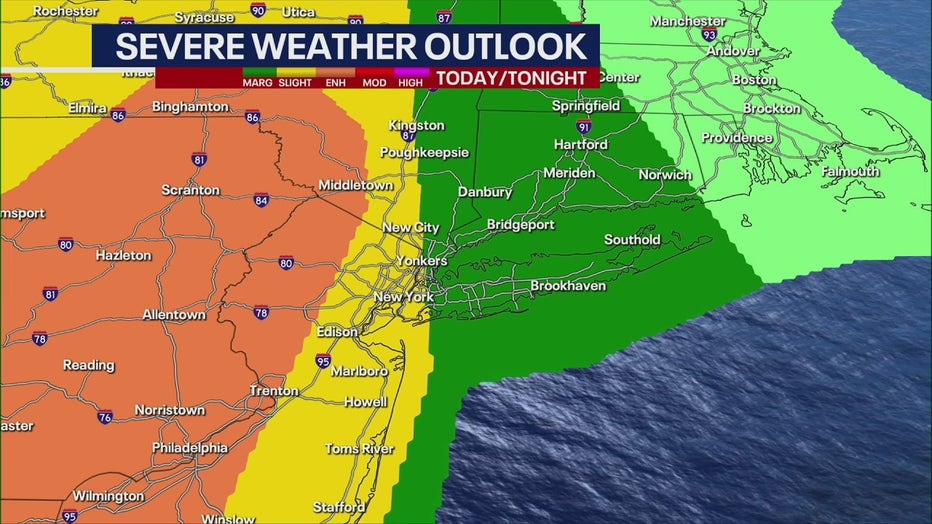 Areas under the orange shade are under an enhanced risk for severe weather.
Areas under the yellow shade are under a slight risk for severe weather.
Areas under the green shade are under a marginal risk for severe weather.
Storm impacts
Heavy downpours and strong to severe thunderstorms are possible.
Rain could become heavy at times.
Damaging winds and an isolated tornado are all possible.
Storm timing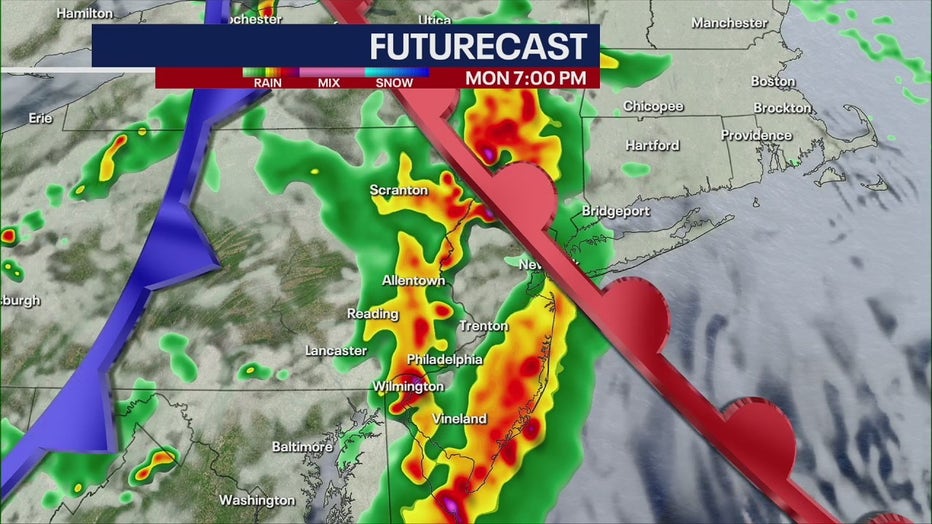 The line of showers and storms is expected to enter the tri-state area around 4 p.m.
The wet weather should be widespread across the area by 7 p.m.
The rain should be out of the area by midnight.