NYC weather: Tropical Storm Ophelia winds, rain to hit tri-state area this weekend
NEW YORK - Strong winds and periods of heavy rain are expected this weekend across the tri-state area as Tropical Storm Ophelia swirls past.
"A storm is brewing to the south, and will work its way through the tri-state region through the weekend," FOX 5 NY's Mike Woods said.
What are the expected weekend impacts?
According to the FOX Forecast Center, impacts from the tropical storm are expected to reach the New York area Friday night as it spins closer to the Southeast and mid-Atlantic coasts.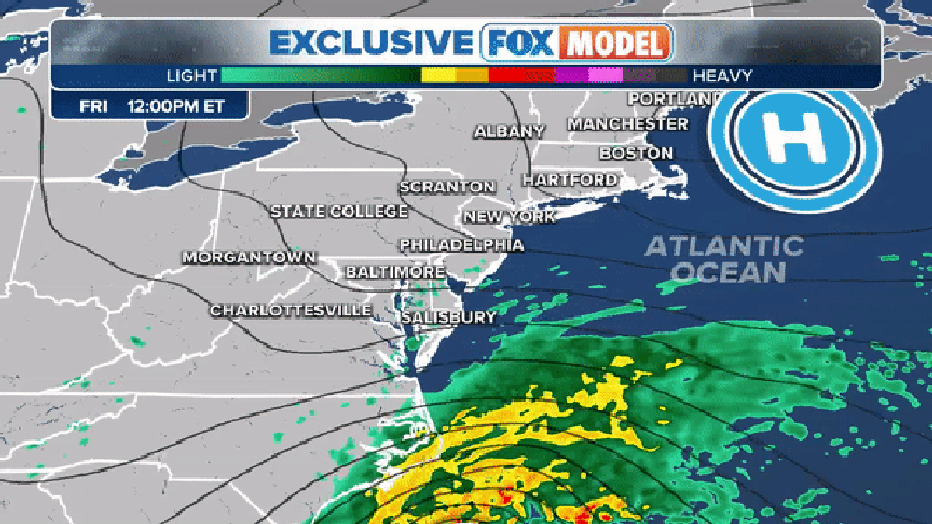 The exclusive FOX Model showing potential weather conditions through Sunday, Sept. 24, 2023. (FOX Weather)
Several inches of rain are expected to fall in the Northeast during the event.
Strong winds could also cause coastal flooding.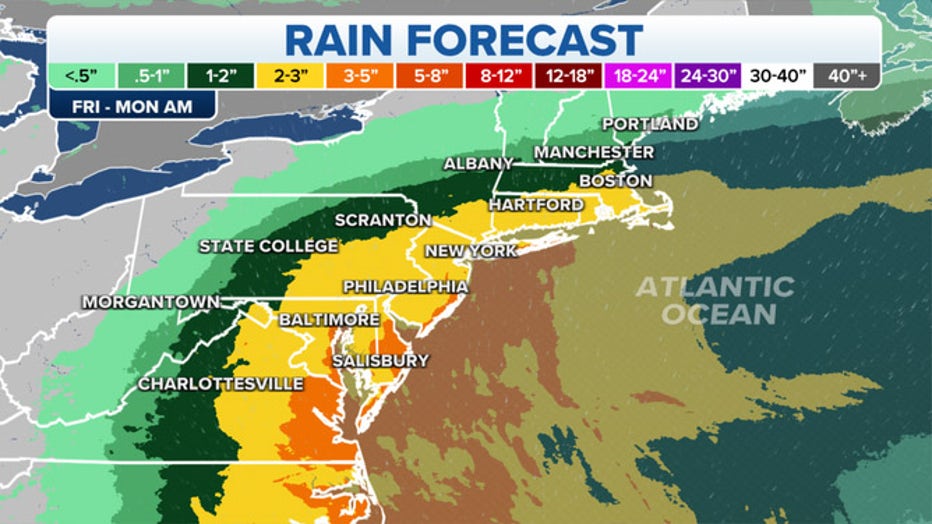 Parts of the Northeast could also see higher rainfall totals between 2-3 inches, with locally higher amounts.
Power outages are also a concern due to the whipping winds that could bring down trees onto power lines.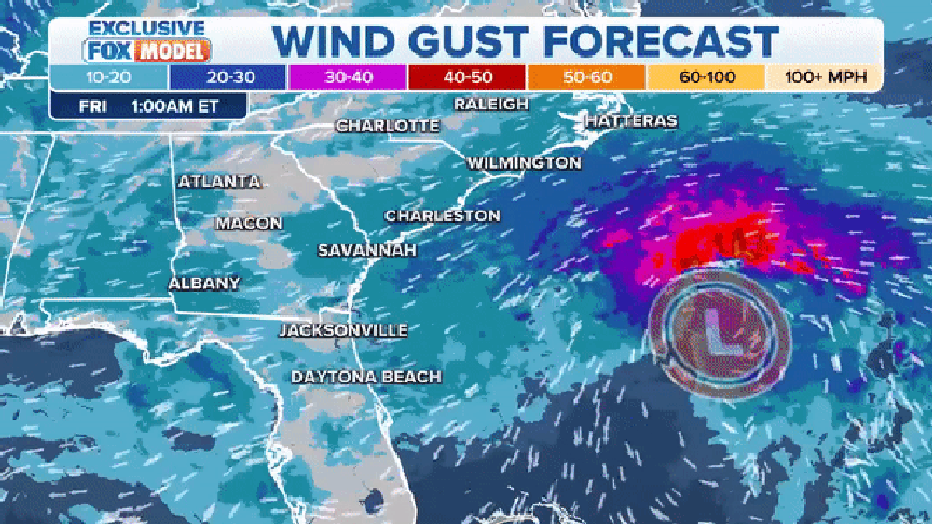 The forecast wind gusts from Potential Tropical Cyclone Sixteen. (FOX Weather)
Winds are expected to reach as high as 60 mph as Ophelia makes it way through eastern North Carolina during the next 48 hours.
LINK: Get updates on Tropical Storm Ophelia from FOXWeather.com