New York's cannabis permit process faces challenges, community boards overwhelmed
NEW YORK - New York State's Office of Cannabis Management recently opened up its application process to the public. 
Now anyone can apply to get a permit to sell Marijuana in a retail store.   
Lifting previous restrictions is a move designed to increase the number of retail store legally able to sell marijuana but the state's roll-out which has been rocky at best has hit yet another snag. 
Community boards get the applications first and community boards like this one in Queens have been inundated with requests.  
Members say they don't have the staff to process applications in 30-days as first requested by the state.  
RELATED: After troubled start, New York is shaking up its legal marijuana market with new competitors
RELATED: Dispensary owners waiting to open remain in confusing state of limbo
Some are also concerned they will have to vet how close a permit applicant is to a school or house of worship.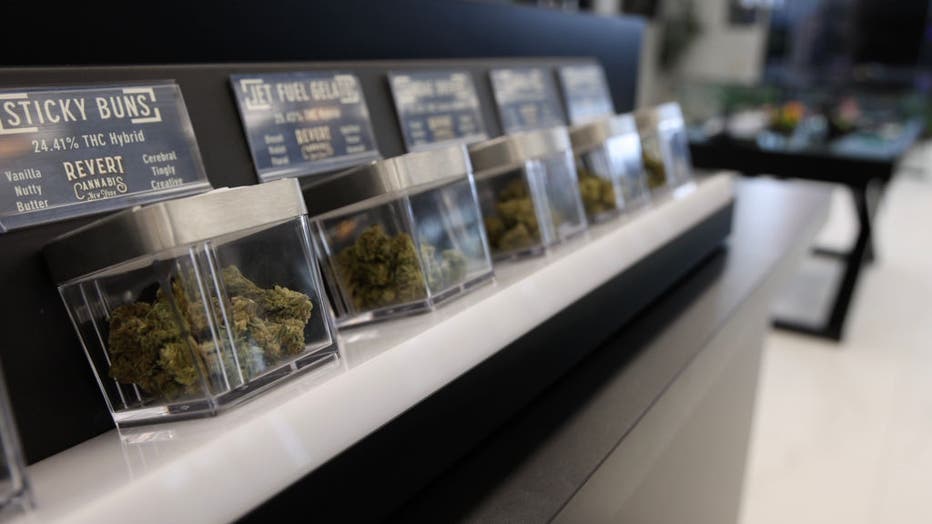 Farmingdale, N.Y.: Strain Stars, Long Island's first state-approved recreational cannabis dispensary. (Photo by Howard Schnapp/Newsday RM via Getty Images)
Susan Stetzer is with Manhattan community board 3 which represents Chinatown and the Lower East Side. She says the  state makes the ultimate decision as to who gets a permit to sell Marijuana but OCM will take into account recommendations of the community boards.
 She said "in addition to processing all these, we are asking for a 30-day extension for every application we get and all the community boards are doing this.  We don't know if there will be weight given to our comments.
 We cannot take a chance. We have to allow because it isn't just the community board weighing in. We are the process for the community to weigh in. So they are coming to our meetings. We cannot deny them those meetings." Jon Purow is a  lawyer specializing in cannabis and intellectual property. 
He has several clients applying for permits to operate Marijuana shops here in New York.  He said "these community boards think that this is their opportunity to say yes or no to cannabis in general. 
And that's not the case. Right? The deadline for municipalities to opt out for cannabis retail was at the end of 2021. It's not a function of these community boards being able to say yes or no to marijuana entirely, which is how they might treat it. It's really just, you know, yes or no to specific locations."  
He expects his clients will up and running in the first part of next year unless their permits get delayed by objections from these  community boards.