Weather creates weekend of delays, despair for New York airline passengers
NEW YORK - It was a weekend of headaches for travelers. 
Hundreds of flight delays and cancelations due to weather brought air travel to a halt for passengers flying in and out of the area's airports, leaving passengers stranded inside JFK, LaGuardia and Newark for hours and in some cases – days. 
"It was a disaster and all we got was a Biscoff cookie," said Lilly Gibbons, a delayed passenger.
Gibbons was supposed to spend the weekend enjoying a 21st birthday in Nashville. But the delays were so bad, she barely had 24 hours in Tennessee to celebrate before having to turn back around.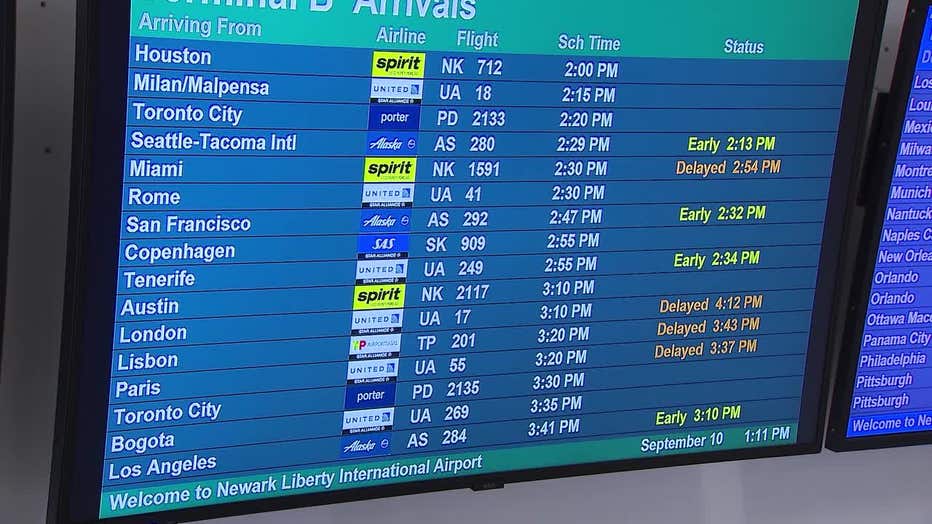 "We were here at the airport at 12 p.m. We didn't get on the flight till 10:30 p.m. Then our plane ran out of fuel. Then we had to wait two more hours to get on the plane. Then we had to wait for the plane. It was 15 hours. The whole day was 15 hours," Gibbons said.
Because of bad weather that started Friday, the FAA ordered ground stops along the northeast corridor, causing delays at every single airport from Washington DC all the way up to Boston. Data from Flightaware showed the most cancelations in the entire country happened at Newark, Boston, LaGuardia and JFK. 
But passengers were skeptical their misery was caused by rain alone, pointing to mechanical issues on the planes, planes running out of gas and being stuck in queue on the tarmac.
Vedel said he just got word his 1 p.m. flight out of Newark to Toronto would be delayed until Monday night, chopping a four days family visit down by a day and a half.
He's now considering driving the nine hours. It might be shorter.
"They can't really answer any questions," Vedel said. "They just keep saying check out our website. See if there's anything on there, this real nice lady was asking well can I take an Uber to the hotel? I don't know. Will you cover my hotel room? I don't know."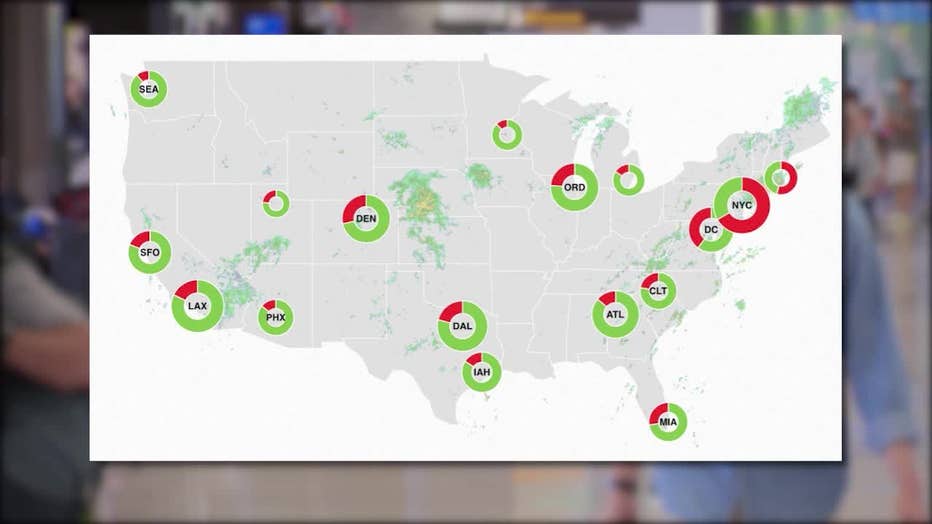 Passengers said ever since the pandemic, air travel has become unreliable and it feels like the airlines are in disarray, scraping by and forcing passengers to deal with the fallout, which includes waiting on cold, hard floors, paying for overnight lodging, and racking up the charges on overpriced food. 
"Never again," Gibbons said. "Seriously, never again."