New COVID booster coming soon, just in time for fall spread
NEW YORK - When it comes to COVID-19, people we spoke with are proceeding with caution. 
"I am vaccinated," said one woman. "I will get the booster to be on the safer side."
Getting boosted this fall is what infectious disease specialist Dr. Henry Donaghy recommends. He suggests waiting for the newest one that's expected out by the end of September.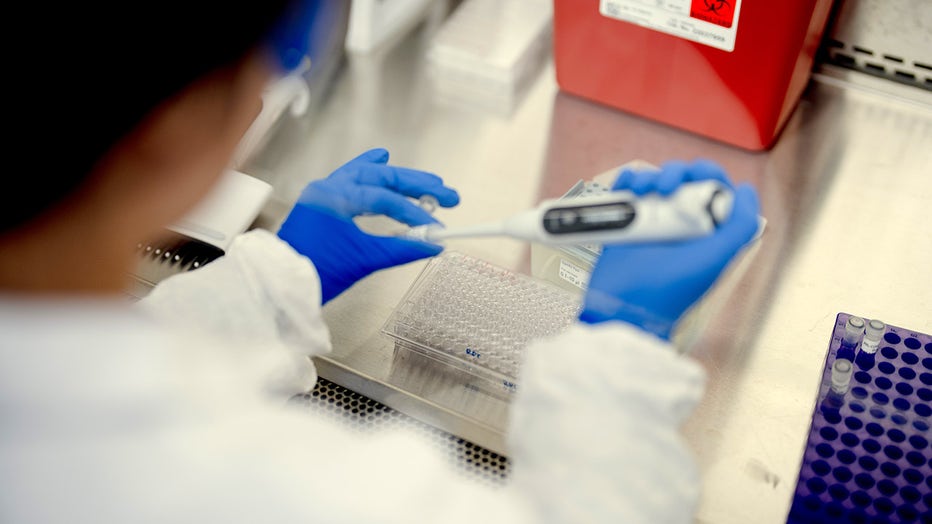 A scientist works at the Pfizer vaccine research and development facility in Pearl River, New York, US, on Thursday, June 16, 2022. (Amir Hamja/Bloomberg via Getty Images)
"The current boosters that are available are based on previous circulating strains," he said. "It's better than nothing, but the booster is available within the next month and it's pretty much tailored to what we're seeing now." 
As different strains develop, Donaghy says people are pretty much seeing the same symptoms. 
He recommends common sense -- avoiding others or wearing a mask when you're sick or around those with compromised immune systems. 
"The pattern we've seen over the last few years is, as we move into the fall, we see a rise in cases and spread in the community," he said. 
This week, the Northwell Health system is seeing 140 COVID hospitalizations, up 28 percent week-over-week and nearly 90 percent from the previous month. These numbers, however, are relative. This time last year, there were some 350 cases. On the worst day of the pandemic back in April of 2020, they were seeing 3,400 cases.
As for children, this year's return to school is expected to be the most normal since the start of the pandemic. Pediatricians are still recommending the vaccine. 
"My advice is to definitely be vaccinated with the primary series of COVID vaccines in order to prevent illness," said Dr. Lori Berman with Allied Physicians Group.