Hair discrimination lawsuit: Black NJ police officer says she was disciplined for Bantu knots
MAPLEWOOD, N.J. - A Black New Jersey police officer has filed a lawsuit alleging that she was discriminated against for wearing a particular hairstyle.
Chian Weeks-Rivera said she was flagged for a dress code violation by her superiors at the Maplewood Police Department, where she's worked for over a decade.
Weekes-Rivera said she's been wearing her hair in Bantu knots, a protective style that is sectioned and twisted, almost regularly.
She was told the violation was the result of an anonymous internal affairs complaint having to do with her appearance.
She told FOX 5 NY she was confused when the complaint was brought to her attention.
"I'm asking questions because I'm just like, 'I'm a little confused. Like my outfit?'" she said.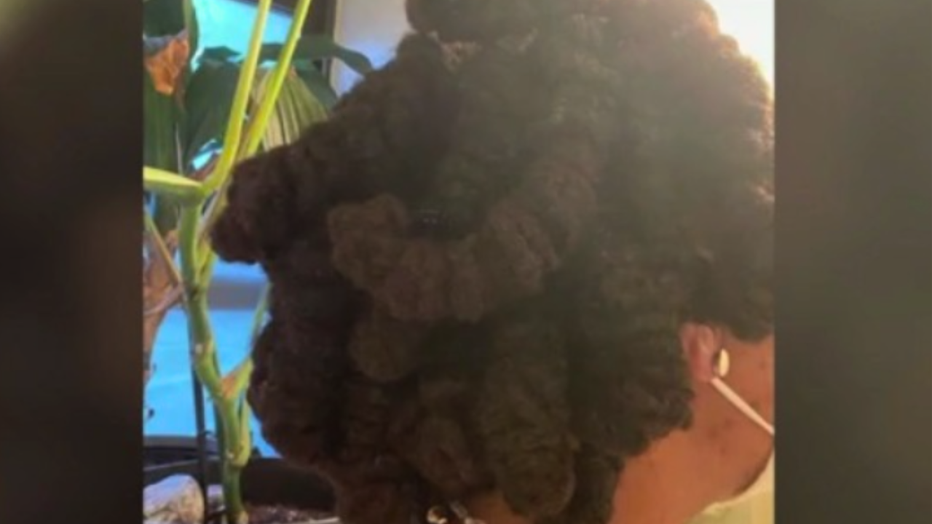 Credit: Chian Weeks-Rivera
The complaint was sustained by her captain and put on her permanent file. 
Her attorney, John Coyle, said Weekes-Rivera was wrongly targeted and disciplined as a result of her race and ethnicity. 
"This is not just an anonymous allegation that's out there, right? [The police captain] sustained this charge and put it in a discipline file, her permanent record – that she committed this act," Coyle said. 
In addition to the township, the suit names Maplewood police Capt. Peter Kuenzel as a defendant.
Weekes-Rivera said that the violation cited the use of hair rollers but said the hairstyle did not involve wearing rollers of any kind. 
She said that two of her supervising officers within the department were also targeted for not disciplining her over her appearance.
The issue of race-based hair discrimination in the workplace has long existed alongside concerns in public and private schools. In 2018, a white referee in New Jersey told a Black high school wrestler to cut his dreadlocks or forfeit a match. Viral video of the wrestler having his hair cut with scissors as the crowd watched prompted the referee's suspension and spurred passage of the state's CROWN Act.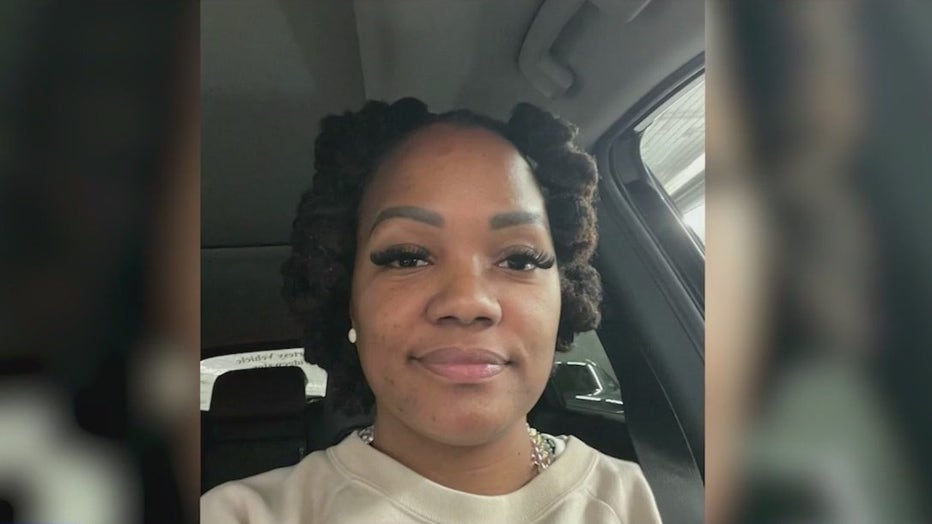 Credit: Chian Weeks-Rivera
Coyle said the case is in direct violation of New Jersey's CROWN Act and that Weekes-Rivera was culturally and racially mistreated. 
RELATED: New Jersey high school wrestler told to cut dreadlocks or lose bout
In response to the lawsuit, Maplewood Township issued a statement: "Based on the recently adopted CROWN Act, the Township Committee directed its Police Department to immediately review its policies to ensure compliance with the law."
The Maplewood Police department has not commented on the matter yet.
What is the CROWN Act? 
The CROWN Act prohibits racial discrimination on the basis of, but not limited to, hair texture, hair type and protective hairstyles such as braids, locks and twists.
CROWN is an acronym for "Create a Respectful and Open World for Natural Hair."
Black people who wear hairstyles like Afros, cornrows or even Bantu knots often face bias in society, school and the workplace.
A 2019 study conducted by marketing firm JOY Collective for personal care brand Dove showed that Black women are 80% more likely to change their natural hair to meet expectations at work. The study also showed that Black women are 1.5 times more likely to have reported being sent home from the workplace because of their hair. 
RELATED: House passes Crown Act to prohibit discrimination based on hair
New Jersey Governor Phil Murphy signed the CROWN Act in 2019, making this kind of discrimination a violation of civil rights law.
"Race-based discrimination will not be tolerated in the State of New Jersey," Murphy said at the time. "No one should be made to feel uncomfortable or be discriminated against because of their natural hair. I am proud to sign this law in order to help ensure that all New Jersey residents can go to work, school, or participate in athletic events with dignity." 
An Associated Press investigation documented has also shown how even some Black female service members face discrimination in the ranks for their natural hair, which is often referred to as "unkempt or unprofessional."
For Black people, hairstyles are more than just a fashion statement. Hair has always played an important role across the Black diaspora, Candice Matthews, national minister of politics for the New Black Panther Nation, told the AP. (Her group is not affiliated with another New Black Panther organization widely considered antisemitic.)
"This is not a fad, and this is not about getting attention. Hair is our connection to our soul, our heritage and our connection to God," Matthews said.
The Associated Press contributed to this report.