Man arrested for randomly shoving woman head-first into side of NYC subway car
MANHATTAN - A man has been arrested after police said he randomly shoved a woman head-first into a standing subway car at a Manhattan station, leaving her seriously injured.
Kamal Semrade, 39, of Queens, is charged with attempted murder, as well as assault.
According to the NYPD, the incident was reported Sunday just after 6 a.m. at the Lexington Avenue/63 Street Station on the Upper East Side. 
The 35-year-old female victim was walking on the southbound platform when the man approached her from behind and pushed her head into the departing 'E' train, police said.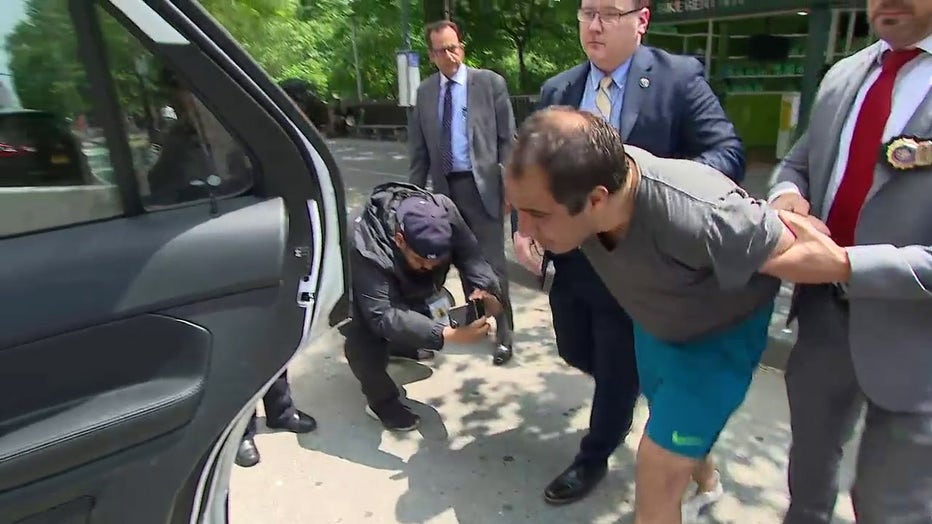 Suspected subway-shover Kamal Semrade attempts to hide his face as he is taken into custody.
RELATED: 75-year-old man beaten, stabbed in the Bronx: NYPD
The victim was taken to NewYork-Presbyterian/Weill Cornell Medical Center, where she was listed in critical condition. Police said she was being treated for lacerations to the head and spinal injuries. 
The man, meanwhile, fled on foot, heading toward the Second Avenue exit.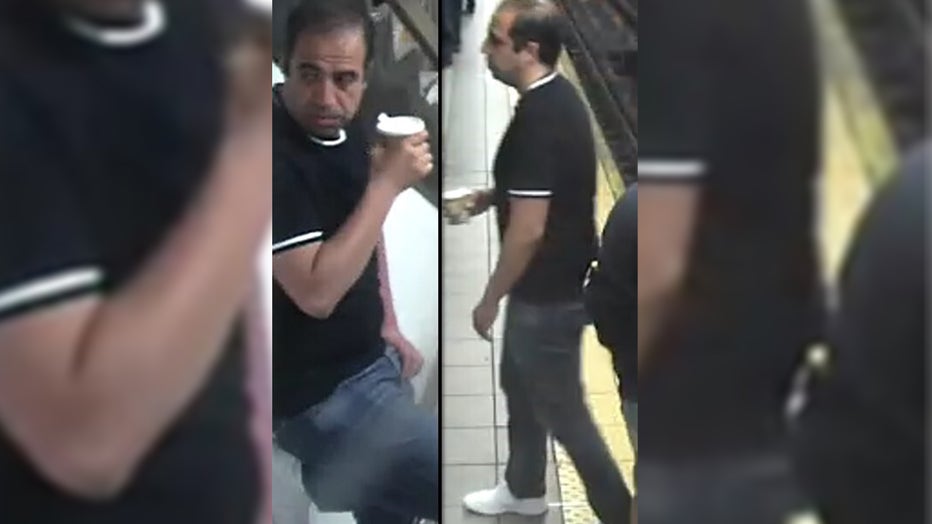 The male suspect is pictured in provided images. He was described as having a light complexion, approximately 30 to 40 years old, and roughly 5 feet, 6 inches to 5 feet, 7 inches tall.
Anyone with information about the incident was asked to call the NYPD's Crime Stoppers Hotline at 1-800-577-TIPS (8477).