Lower Manhattan residents object to demolition of Wagner Park
NEW YORK - The 3.5-acre slice of park space at the foot of Battery Park City is one of the most treasured features of the area. Wagner Park is complete with gardens, tree-lined esplanades and grass lawns the host a variety of cultural events.
That's all about to be torn up.
New York State plans to begin demolition of Wagner Park in a matter of weeks in a $221 million makeover; a plan put into motion by then-Gov. Andrew Cuomo. The Battery Park City Authority, a state-run public benefit corporation, said that the park needs to be rebuilt 10 feet higher to protect against rising sea levels brought on by the climate crisis.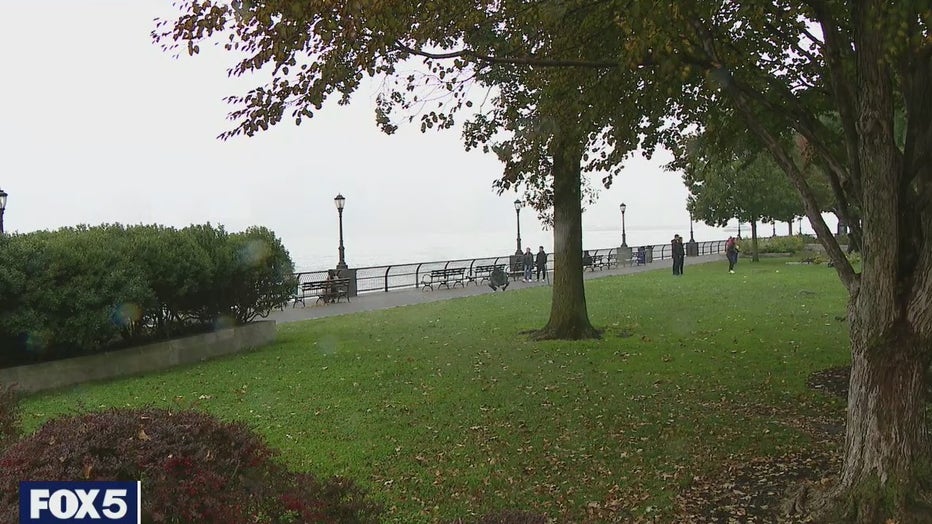 Wagner Park in Lower Manhattan. (FOX 5 NY Photo)
But the plan has sparked fierce opposition by many residents who live there. While they say they agree there is a climate crisis that requires action, they disagree with the solution that will demolish the cherished space, reduce green-space while rendering Wagner Park unusable for possibly years to come.
A spokesperson for the BPCA told FOX 5 NY that the massive construction project is needed to protect the area, and that the plan follows six years of holding multiple meetings for "productive public engagement." The spokesperson, Nick Sbordone, pushed back on claims of a lack of transparency said the complete designs are posted online.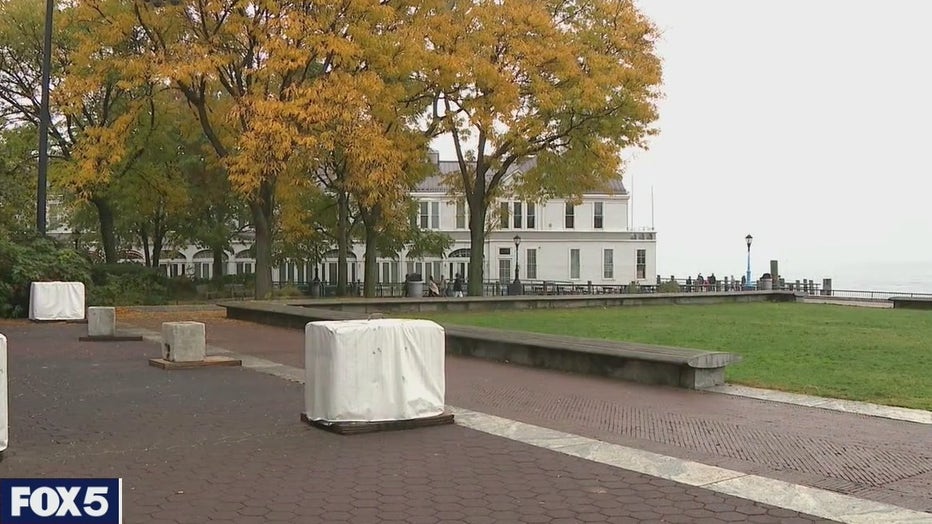 Wagner Park in Lower Manhattan. (FOX 5 NY Photo)
A community group called Save Wagner Park points out the park did not flood during Hurricane Sandy in large part because its original designers planned for climate change and built Wagner Park about 11 feet above sea level. The neighborhood association has now teamed up with the architects to offer their own resiliency plan, which it will present in a virtual meeting this Thursday.
The authority said it has yet to see details of the plan but is proud of its own project designs, which it said are now final.
Two of the three construction contracts have been approved by the authority, going to E. W. Howell and a joint venture of Posillico and Bove.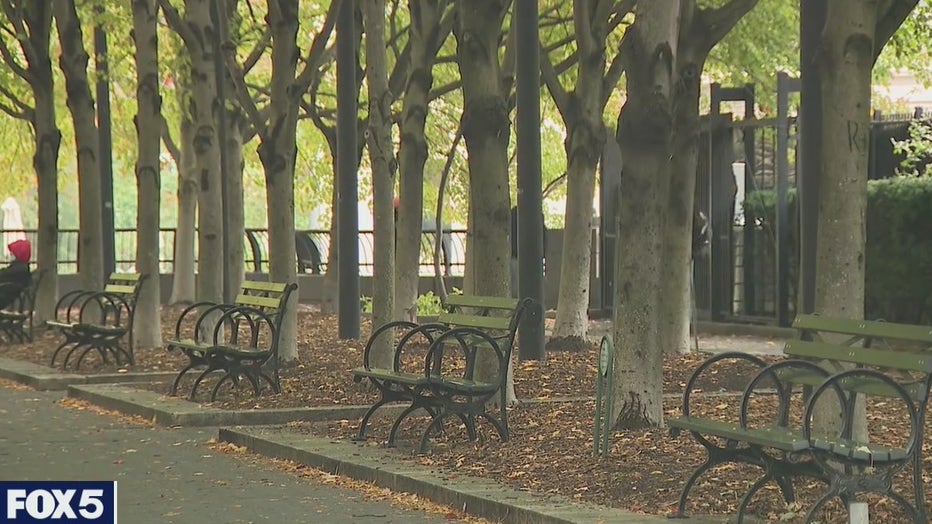 Wagner Park in Lower Manhattan. (FOX 5 NY Photo)
Battery Park City Authority Statement
A decade after Superstorm Sandy, the science is clear: now is the time to take action to protect Battery Park City and Lower Manhattan from the increasing threat of more frequent and severe storms. After six years of productive public engagement, engineering, and design development, we're proud to move forward with a plan that prioritizes science, resiliency, and neighborhood protection — and is shaped directly by community input. While we will review this proposal once it is shared with us, the project's design is now final. We'll be starting construction work in the coming weeks on a new and improved Wagner Park that provides much-needed protection from more severe and frequent storms in the years ahead. —Nick Sbordone, Spokesperson