Ralph Macchio surprises Long Island 'Karate Kid' who was nearly paralyzed
NEW YORK - This was a dream come true for 13-year-old Armaan Mohammed of Valley Stream, Long Island.
He never thought he would make it to Citi Field from where he was just a year ago.
Armaan was born with a spine deformity that went undiagnosed until the pain became unbearable.
When he was 10, the aspiring athlete learned his spine curved outward and his spinal cord was so compressed that, without a risky surgery, he'd be guaranteed to become paralyzed.
But in 2022, he underwent a 10-hour surgery, performed by Dr. Vishal Sarwahi at Cohen Children's Medical Center.
"His spine was like this. I took his bone out.  So using the gap we pivoted his spine over to straighten him out and while shortening the spine we actually restored his height."
PREVIOUSLY: Long Island 'Karate Kid' beats the odds thanks to rare spinal surgery
That enabled Armaan to return to his love, karate, and he got the attention of the original Karate Kid Hollywood icon Ralph Macchio.
"Oh my God!  I can't believe Ralph Macchio noticed me," he said.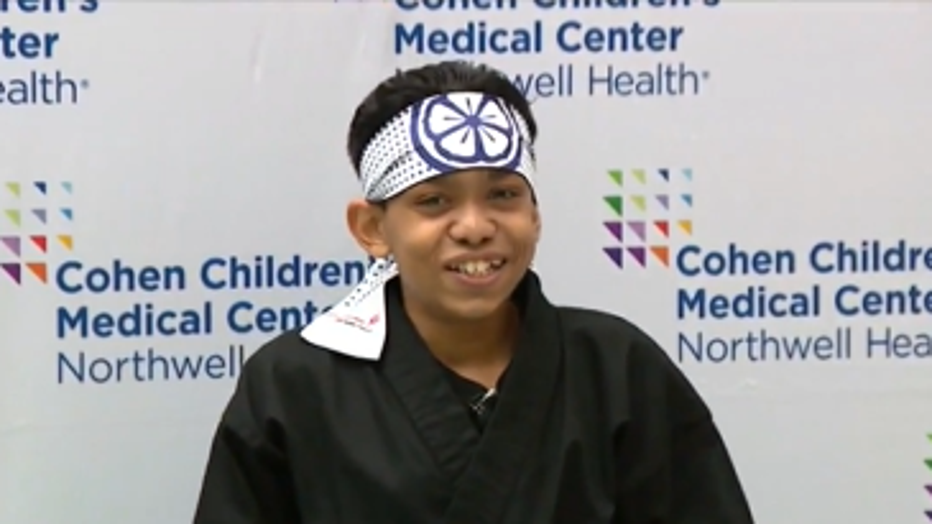 Tuesday at Citi Field, the two karate kids met in person. 
"What's up man? You look amazing!" Macchio told him. "Sensei, bring it in. It's so nice to meet you."
Armaan was able to throw out the first pitch to his hero, Macchio.   
Who says dreams don't come true?