Pride Month kicks off in NYC
NEW YORK - June marks the beginning of Pride – a celebration of the lives and experiences of LGBTQ+ communities.
Pride month also highlights the importance of protesting against attacks on hard-won civil rights gains.
How it started
June has been an important month for the LGBTQ+ rights movement since New York City's first pride march — then dubbed the "Christopher Street Gay Liberation Day March" — on June 28, 1970.
That event marked an act of defiance from the year before, a 1969 uprising at New York City's Stonewall Inn. After a police raid at the gay bar, a crowd partly led by trans women of color, channeled their anger to confront authorities. It was a catalyst to what became a global movement for LGBTQ+ rights.
For more than a half-century, the annual marches have been an opportunity to demand action on specific issues, such as the AIDS epidemic and same-sex marriage, while also serving as a public celebration.
The New York City pride parade, which is officially called the NYC Pride March, began in 1970 as a civil rights demonstration, hence the term "march." Since then, it has become an annual event marking the struggle for civil rights and more.
"Over the years, its purpose has broadened to include recognition of the fight against AIDS and to remember those we have lost to illness, violence and neglect," organizers state on its website.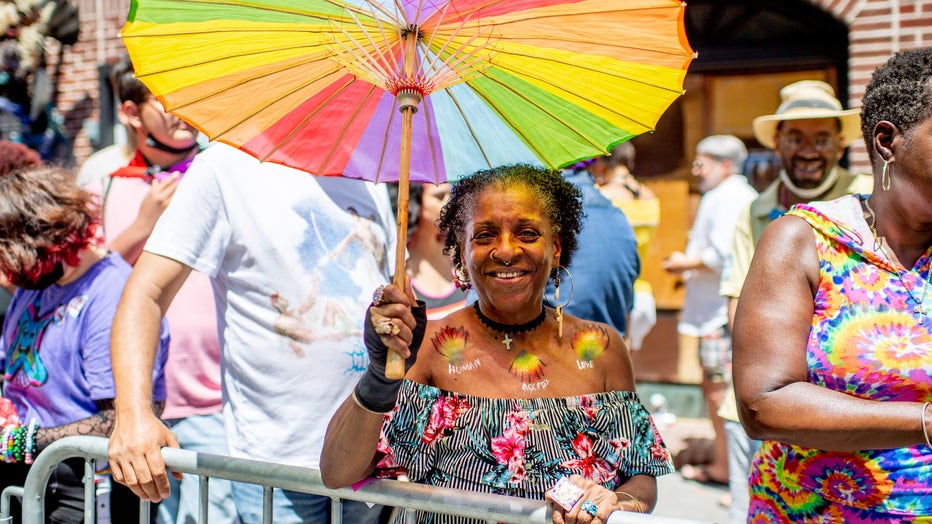 New York City Pride March on June 26, 2022 in New York City. (Photo by Roy Rochlin/Getty Images)
How it's going
These days, Pride celebrations and events can be found all over the country.
Many of the nation's largest cities — including New York, San Francisco, Chicago, Denver and Minneapolis — hold their main marches on the last weekend of June, while some cities host their events throughout the month or even at other times of the year.
Along with the marches, Pride organizers fill the month of June with events ranging from readings and performances to parties and street festivals.
NYC Pride, a nonprofit organization, produces several LGBTQ events in New York City during Pride Month, including the signature parade celebrating LGBTQ pride, culture, history, and more. 
The NYC Pride parade 2023 takes place Sunday, June 25, at noon.
The event will feature names like award-winning actor and activist Billy Porter, British asexual activist Yasmin Benoit and civil rights and LGBTQIA+ activist ‍Randolfe "Randy" Wicker.
For more information visit www.nycpride.org.
Free Pride events
June 17: The Rally, Jordyn Jay and Milan Garçon Host NYC Pride's The Rally
June 24: Youth Pride, celebration of and for LGBTQIA+ and ally teens returns
June 25: PrideFest, annual LGBTQIA+ street fair
June 25: The March, annual civil rights demonstration
Associated Press wire services helped contribute to this report.