'KickNKnowledge': Empowering East Harlem students to design sneakers, clothes
EAST HARLEM - Inside Innovation Charter High School in East Harlem, you'll find students hard at work designing sneakers and clothes. 
"I took material from a blazer that we upcycled and I added this curtain. I was going for an early-1600s type of vibe," said junior Brandon Alvarado.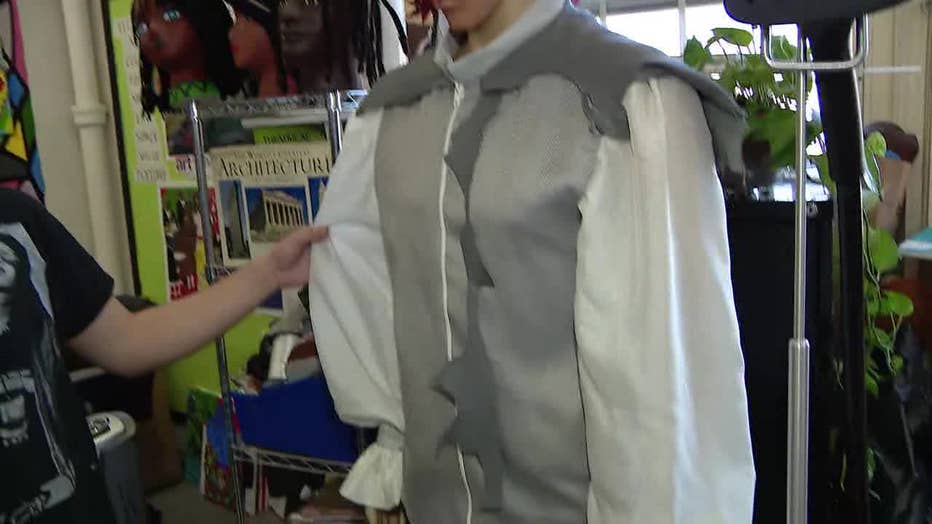 The class is part of a larger organization known as "KickNKnowledge." George Duval is the founder. 
"We work with underserved and underrepresented communities," Duval said. 
Duval collaborates with high-end designers and brands, including Comme des Garçons, Supreme and Nike – bringing them face to face with students.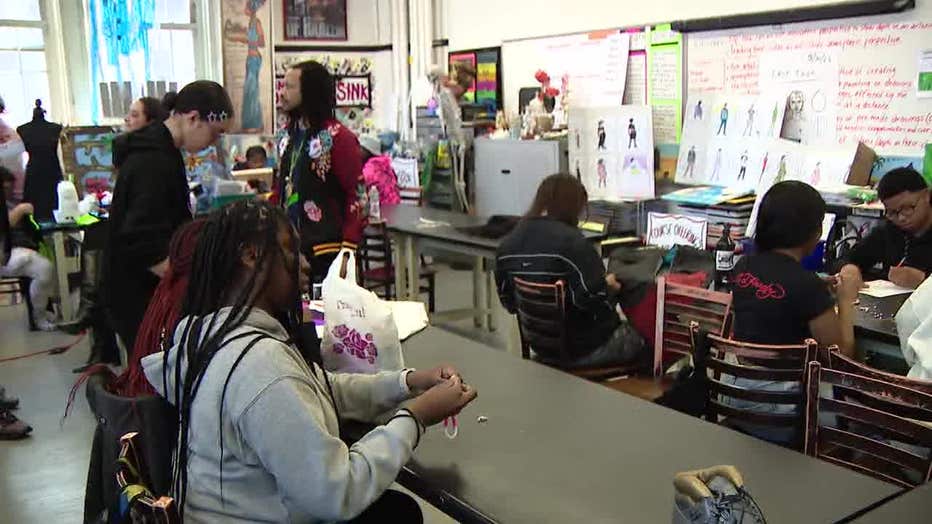 What's even more impressive is that some students have caught the eye of Nike.  
Ashley Ortega, one of Duval's students, was featured on the Nike app as a young emerging artist.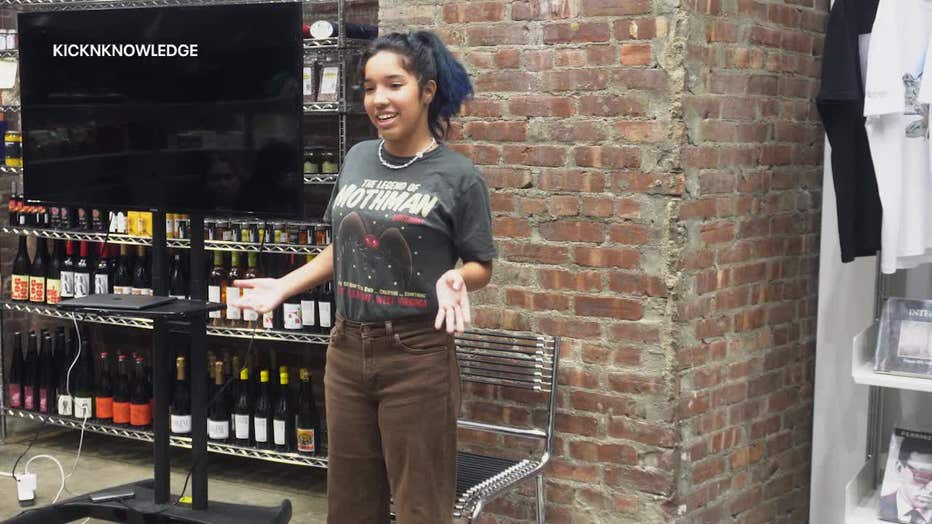 The goal of the classes is to expose students to the fashion industry and get them thinking of how they could take part of it too. 
"You don't have to be 100% designers, you could be the manager of this business," said Jackson Georges, a visual arts teacher at the school.