Jordan Neely: NYPD seeks 6 protesters accused of storming NYC subway tracks
NEW YORK CITY - The NYPD is looking for several people accused of storming city subway tracks over the weekend as a call for justice in the chokehold death of Jordan Neely.
Police arrested 13 people Saturday night for fighting with officers, and are still seeking six others in connection with the protest that unfolded inside the Lexington Avenue/63rd Street subway station on the Upper East Side.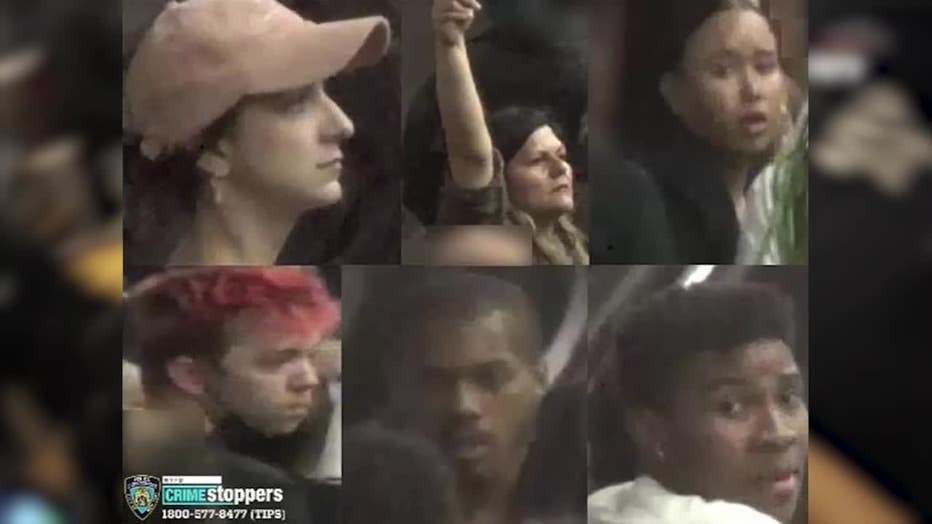 The NYPD is looking for six people in connection with the protest. (NYPD)
Demonstrators jumped onto the tracks, forcing an inbound 'Q' train with hundreds of passengers on board to come to an abrupt halt as it pulled up to the platform.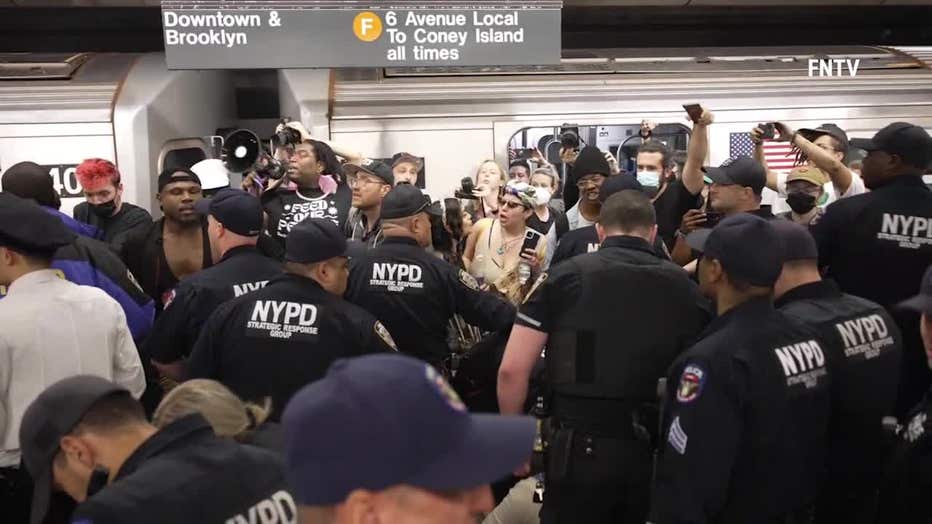 The NYPD arrested 13 people Saturday night for fighting with officers. (FNTV)
Death of Jordan Neely
Neely was reportedly having a mental breakdown last week on a northbound 'F' train – behaving erratically and pacing back and forth – when video showed 24-year-old marine veteran Daniel Penny put him in a chokehold, with two others helping to hold him down.
Video of the encounter quickly went viral.
RELATED: What we know about the death of Jordan Neely
RELATED: Protesters clash with police, jump on subway tracks
The medical examiner's office ruled Neely's death a homicide caused by compression on the neck.
Penny was briefly taken into custody, questioned and then released, sparking outrage across the city. Many took their anger out into the streets.
The Manhattan DA's Office has launched an investigation into Neely's death, reviewing videos, taking a closer look at the ME's report, and interviewing witnesses to see if charges are warranted. The case could even go before a grand jury this week.
The law firm representing Penny said in a statement, "When Mr. Neely began aggressively threatening Daniel Penny and the other passengers, Daniel, with the help of others, acted to protect themselves."
But it's still unclear how the argument of self-defense would play out in court.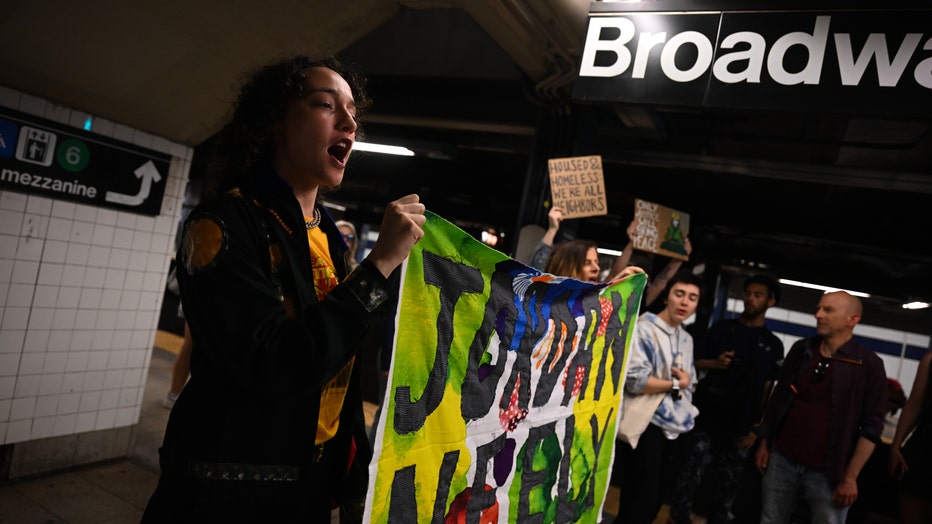 Protesters hold "Jordan Neely" signs at the Broadway/Lafayette Street subway station during a "Justice for Jordan Neely" protest on May 06, 2023. (Photo by Alexi Rosenfeld/Getty Images)
New York City Transit President Richard Davey responded by saying while he agrees with peaceful protesting, jumping on the tracks not only disrupts service, but it's a danger to both civilians and first responders who risk contact with the electrified third rail.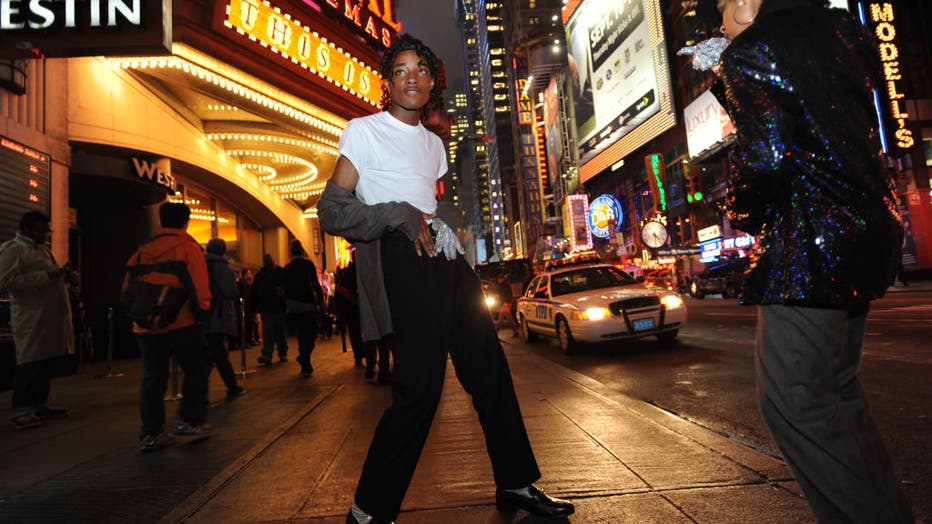 Jordan Neely is pictured before going to see the Michael Jackson movie outside the Regal Cinemas in Times Square in 2009. (Andrew Savulich/New York Daily News/Tribune News Service via Getty Images)
Neely was once best know for impersonating Michael Jackson. He was experiencing homelessness, and witnesses said he was shouting about his situation right before he was restrained on the train.