Instagram will soon let you create polls in your comments section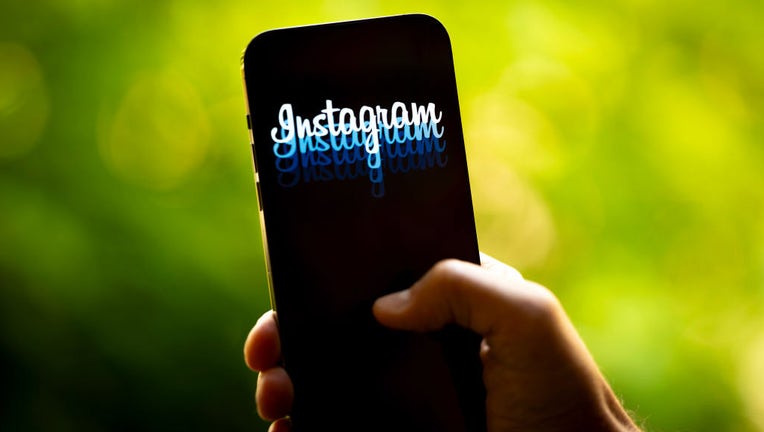 article
SAN FRANCISCO - Instagram is testing a feature that allows users to create polls in the comments section of their posts, giving creators "new ways to interact" with their followers and making the comment section as a whole more interactive.
Adam Mosseri, head of Instagram, announced the new feature on Thursday to his broadcast channel. 
"Have a question for your followers? We're starting a small test to add a poll or vote on one in the comments of a feed post or reel," Mosseri wrote. "We're always looking for new ways to interact with friends and creators."
"If you see this test, let us know what you think," Mosseri added.
RELATED: Instagram labels would identify Meta AI-generated images: report
While the feature is in the testing phase for now, Meta CEO Mark Zuckerberg noted in his own update that polls in the comments would be "rolling out to everyone soon."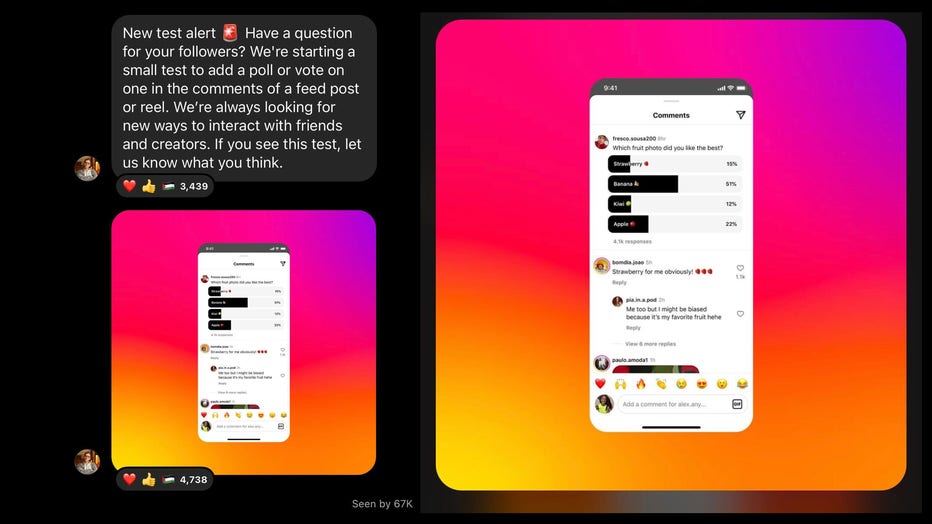 Instagram head Adam Mosseri shared about the new poll in the comments testing on Oct. 19, 2023. (Credit: @mosseri/Instagram)
The comment section on Instagram posts has been mostly text-based for years. In May, however, the platform began allowing users to comment on posts with animated GIFs, sourced through Giphy's library. 
More broadly, Instagram said earlier this year that it wanted to do "a better job" of explaining how the popular social media app works amid swirling misconceptions about how it ranks content and concerns of people being "shadowbanned."
RELATED: Meta adds new parental supervision tools for Instagram, but is it enough?
In a blog post, Mosseri wrote that Instagram doesn't have a singular algorithm that oversees what people see on the app, but rather, it varies based on how people use it. 
"We use a variety of algorithms, classifiers, and processes, each with its own purpose," Mosseri said. 
This means, according to Mosseri, that each part of the app uses its own algorithm tailored to the individual user – including on Feed, Stories, Reels, Search and more. 
"People tend to look for their closest friends in Stories, use Explore to discover new content and creators and be entertained in Reels," Mosseri wrote.  "We rank things differently in these different parts of the app, and have added features and controls like Close Friends, Favorites and Following, so you can further customize your experience."
RELATED: Meta may be using your Facebook, Instagram to train company's AI bot
This story was reported from Cincinnati.